Who owns Franz Kafka? More specifically, who owns the yellowing papers in his trademark loopy scrawl, those writings that sometimes came out of him "like a birth?" Is it a little old lady named Eva Hoffe, whose mother received the manuscripts as a gift? Or is it the National Library of Israel, which calls a man who never set foot in the Jewish state an Israeli "cultural asset"? What about the German Literature Archive, come to claim for the Vaterland the greatest modernist in the mother tongue? It's a tale pitting two Goliaths against one octogenarian David, untangled in exacting, riveting detail by Israeli author Benjamin Balint in his new book, Kafka's Last Trial: The Case of a Literary Legacy.
It is only appropriate, given the subject matter, that, as Balint makes meticulously clear, all parties in this fracas have reasonable claim to Kafka's papers yet also clearly shouldn't be anywhere near them. The story Balint tells is one of an interminable trial between doomed parties, in which physical struggles morph into questions about identity, self, and existential belonging. If only there were some author whose name is now an adjective used to describe exactly such stories!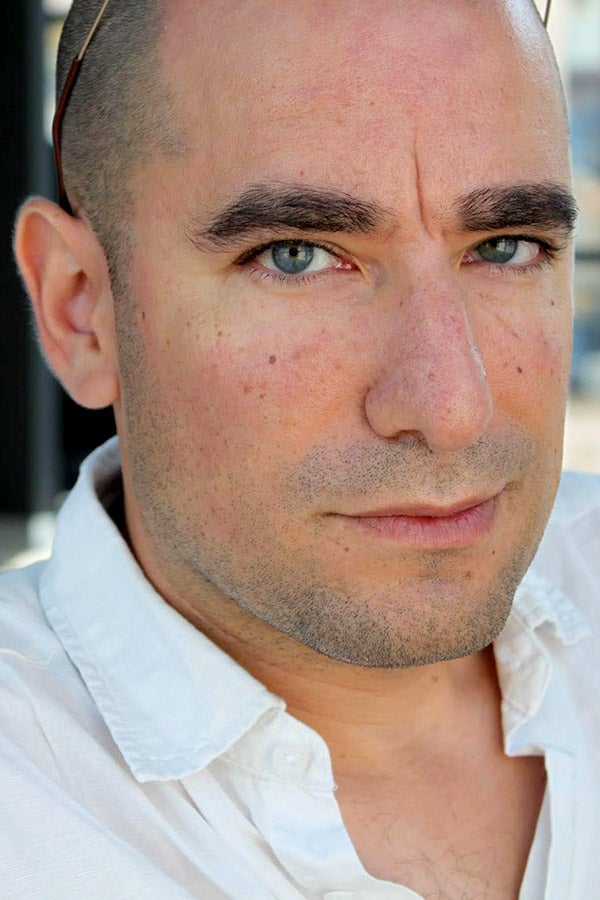 At stake is the literary estate of Max Brod, the German-speaking Prague author who famously disobeyed his best friend's dying wish. Brod became Kafka's literary executor, introducing the 20th century to its greatest writer—and, needless to say, hanging on to every scrap of paper Kafka touched that he could find. Eva Hoffe long insisted that Brod gifted Kafka's papers to her family with no caveats well before he died in 1968; the Israel National Library and the Marbach archive disagreed; a court battle raged for most of the past two decades.
For Kafka's Last Trial, Balint spent three years attending hearings and interviewing participants—sometimes, he told me when we met this summer, as the only journalist in the courtroom. He spent a great deal of time with the press-averse Hoffe, though she would not grant access to her famed Spinoza Street apartment in Tel Aviv and always met him in a nearby café. (The exact number of feline companions she kept there remains a closely guarded secret, he explains, but it was definitely enough to arise concern.) In the course of his investigation, Balint unspooled decades' worth of legal bureaucracy, as well as Brod's own private writings, in search of an answer as to the Kafka estate's rightful place. And while any Googler can find the result of the trial if they so choose, Balint's chronicle is still a must-read for its expert tightrope walk through not merely what happened, but how and why. To this end, Balint must tell three stories at once.
The first is the story of Brod. He rescued Kafka's manuscripts from the author's indifferent parents shortly after Kafka's death from tuberculosis at age 40 in 1924—and then rescued them a second time, in a suitcase on the last train out of Czechoslovakia before the Nazis closed the border in 1939. Brod built a new and often lonely life for himself in British Mandatory Palestine and later the state of Israel. It was there that he befriended a woman named Esther Hoffe—whom he later named in a promissory note giving many of his Kafka manuscripts as thanks for her decades of companionship.
When Esther Hoffe died, the Israeli courts pounced—with not-insubstantial help from the local press, who painted her daughter Eva as a crazy cat lady, hoarding Kafka's papers and forbidding scholars to access them—the Doorkeeper of Spinoza Street, as it were. If the courts ruled in her favor, scholars feared, she'd either let her cats pee on them forever or, worse, sell them to some billionaire who would continue to lock them away like a Wu-Tang album. Above all, the National Library of Israel argued that Kafka was a Jewish cultural treasure, and as such, the Jewish state was his only true home.
This, then, leads directly to Balint's second story: Kafka's ambivalent relationship to his own Jewishness (and 20th-century Zionism in particular) and the Jewish state's similarly ambivalent relationship to him. Not only, Balint writes, did Kafka never set foot in Palestine—only fantasizing about emigrating "when his [tuberculosis] was so far advanced as to make the move impossible"—but for decades after World War II, there was little Israeli interest in anything in the German language. To this day, Kafka remains unpopular there. (This is to say nothing of the small fact, as Judith Butler has written, that plenty of contemporary scholars boycott Israel altogether, so the archive would in effect remain inaccessible.)
It is only within the entanglements of these two stories—at the intersection of which we encounter frail, stubborn Eva Hoffe—that we can begin to understand Balint's third story: the trial itself. It is here that we encounter the second formidable party vying for Kafka: the Marbach archive, which gently suggests that Kafka's rightful home is next to the likes of Johann Wolfgang von Goethe and Heinrich von Kleist, whom he revered, and whose level of esteem he now shares. After all, he is as much—if not more—of a treasure to the German canon than the Jewish one. And yet: How to reconcile the act of surrendering Kafka to the country whose Nazis murdered his entire family?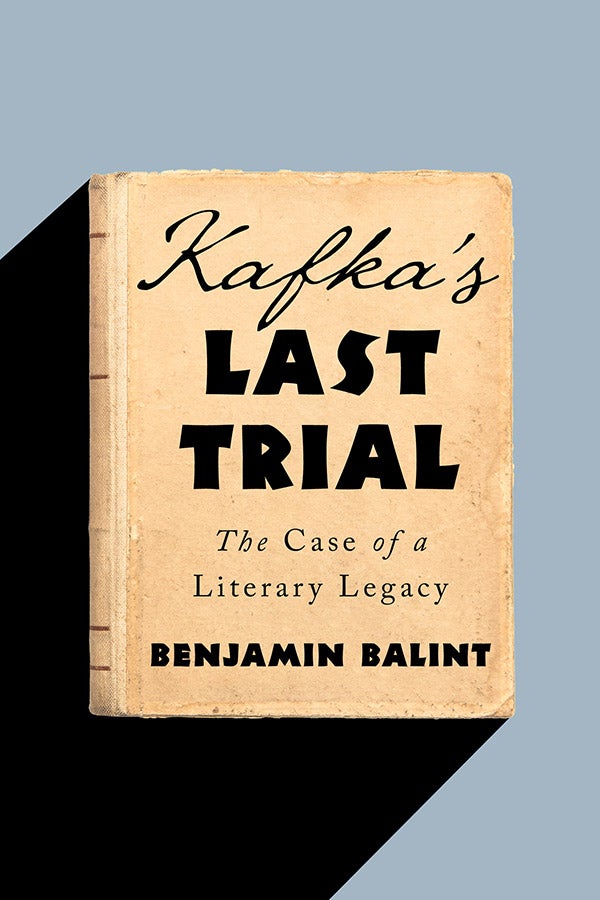 Balint's narrative expertly juxtaposes the court battle—which grows evermore convoluted as the decades progress—with a tale of loss told in multiples: the deterioration of Franz Kafka's health; the breakdown, in the mid–20th century, of Max Brod's own status as an author, as the dead friend he sanctified overshadowed him completely; and finally, the downfall of Eva Hoffe, in spirit and body alike. It is her whom Balint renders in the most painful and jarring detail, and it is her loss—as her own health fails and Kafka's and Brod's own intentions never become any clearer—that we feel most acutely, despite who may or may not actually be in the right. At the end of The Trial, a priest insists to Josef K. that the Law doesn't want anything from him—it greets him when he arrives and bids him goodbye when he leaves, and there is nothing beyond that. Of course, 10 pages later K. gets stabbed in the heart—and Eva Hoffe, who never read much Kafka herself, insists that the Israeli courts have, indeed, taken her entire life away.
It's impossible to spoil a plot that is a matter of public record, but I still won't do it here. I will reveal, however, that to this day, most of Brod's estate remains tangled up in foreign safe deposit boxes, subject to seemingly infinite bureaucratic obstacles before their contents see the light of day. "It's going to take years," Balint told me. Meanwhile, at the age of 85, with no close friends, relatives, or caretakers, and in apparent penury, Eva Hoffe died on Aug. 4 of this year. Her will, what there is of it, will be uncontested.
Kafka's Last Trial: The Case of a Literary Legacy by Benjamin Balint. W.W. Norton.
See all the pieces in the Slate Book Review.
Slate is an Amazon affiliate and may receive a commission from purchases you make through our links.