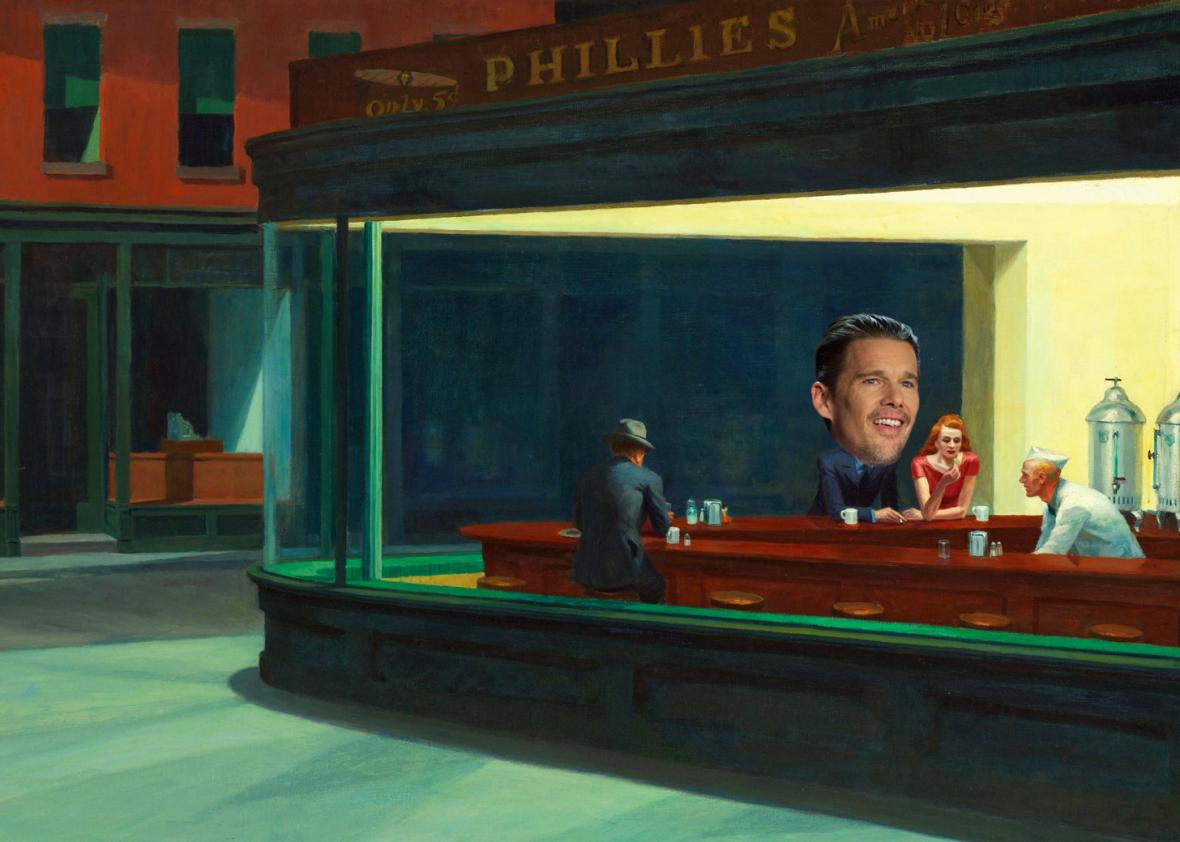 Listen to this episode of Studio 360 by clicking the arrow on the audio player below:
Ethan Hawke came of age as a Gen X heartthrob, but he's stayed relevant and is as busy as ever. He's appeared recently in Paul Schrader's First Reformed and the Nick Hornby adaptation Juliet, Naked; and the fourth film he's directed, Blaze, is out now. Then, Edward Hopper's Nighthawks has become so strongly associated with film noir, it's hard to know whether film noir was more influenced by the painting or the other way around. And the members of Balún explain how they developed a sound they describe as "music that you can sleep to while dancing."
Studio 360 plugs:
Please remember to like us on our Facebook page and Twitter. Send your emails to incoming@studio360.org.
---