Yes, you saw correctly. At the Emmys, sitting front row and next to Insecure actress Yvonne Orji, is indeed Teddy Perkins. For those who don't know who that is, he is a creepy character from the critically acclaimed sixth episode of Atlanta's second season, played (with an insane amount of makeup) by multitalented Donald Glover. Hiro Murai, who directed the episode, was nominated for Outstanding Directing for a Comedy Series, but lost to The Marvelous Mrs. Maisel's Amy Sherman-Palladino.
The audience got a glimpse of Teddy after the announcement for Lead Actor in a Comedy Series, for which Glover was nominated but lost to Barry's Bill Hader. Teddy was a gracious loser, even giving Hader a hug on his way to the stage, but it's too bad we'll never find out what he had planned for his acceptance speech.
Just one question: was that actually Glover under all that makeup? It's been established that Glover played the character on the show, but not 20 minutes later, there was an un-made-up Glover at the Emmys, sitting in an entirely different seat.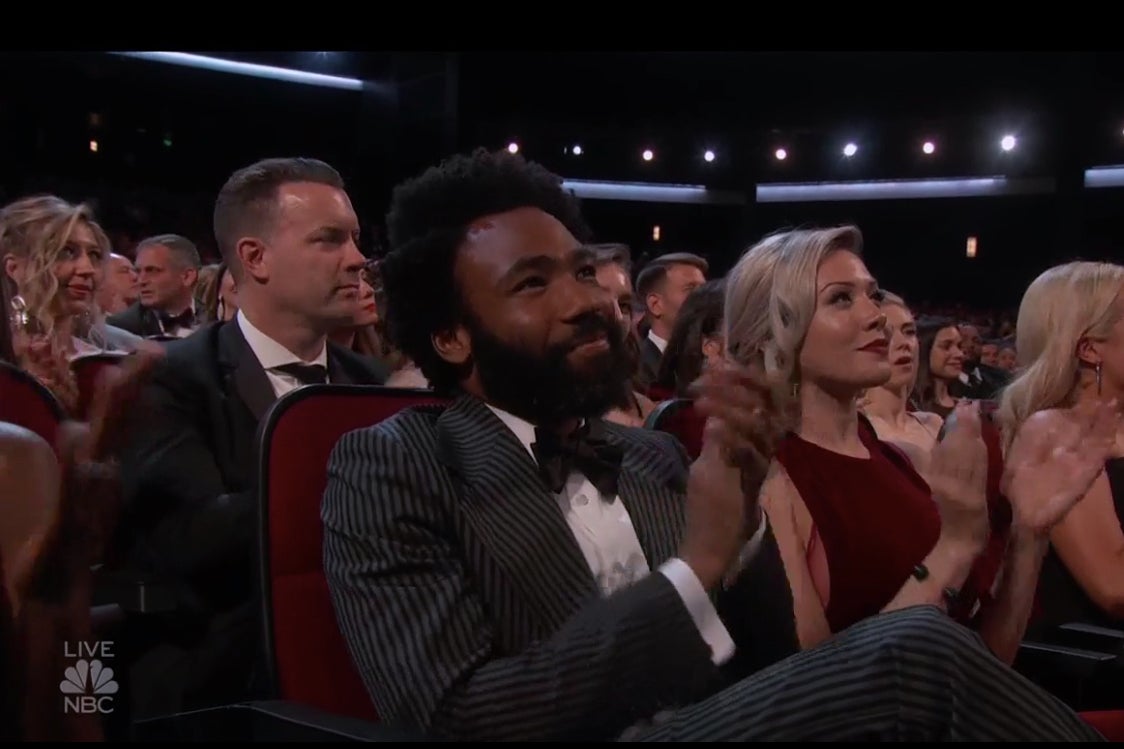 You make the call.