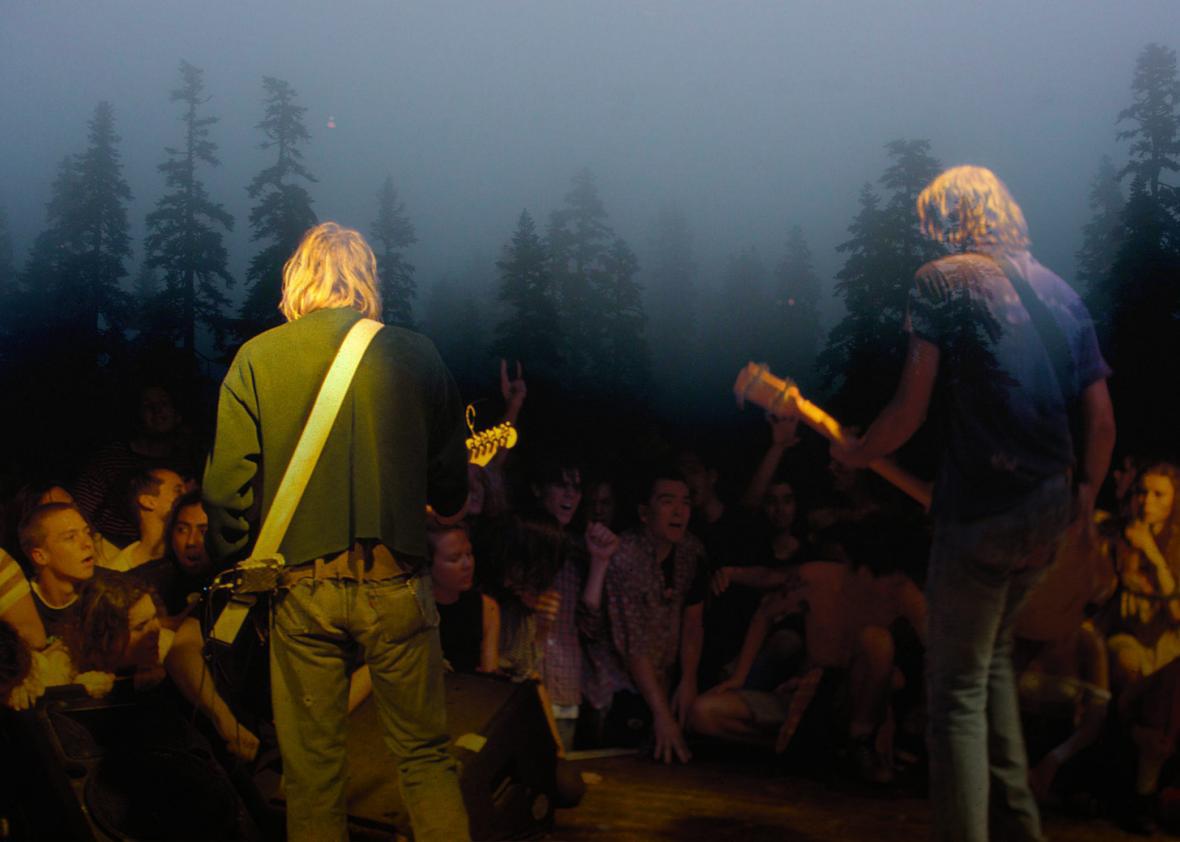 Listen to this episode of Studio 360 by clicking the arrow on the audio player below:
Swingin' on the flippity-flop in the Pacific Northwest. Sub Pop CEO Megan Jasper on her legendary hoax: her made-up lexicon of grunge terms in the New York Times. Carrie Brownstein on Sleater-Kinney and the difference between TV stardom and music stardom. What residents in the Washington towns where Twin Peaks was filmed love—and hate—about the show. And the generation-defining album that is Nirvana's Nevermind.
Studio 360 plugs:
Please remember to like us on our Facebook page and Twitter. Send your emails to incoming@studio360.org.
---