This essay is excerpted from Essayism: On Form, Feeling, and Nonfiction, out now from New York Review Books.
I grew up, as people say, in a house of books. They almost all belonged to my father. His were the orange Penguins ranged in uniform series in a fitted bookcase in the corner of the dining room, his the slipcased War and Peace, the green livery of Penguin works in translation: Rousseau's Confessions, Huysmans' Against Nature—choices whose peculiarity I began to appreciate only in the few years before he died—and the dusty gray boards of Everyman classics from the first decades of the century. Cheap Signet editions of Shakespeare, handsome blue boards for the Romantic poets, first Faber editions of Plath and Lowell. On his bedside table: The Name of the Rose, In Patagonia, a succession of paperbacks by Patrick O'Brian. On Friday evenings he would often come home with a new book, or a copy of the Times Literary Supplement, behind which he would vanish in his armchair.
What did my mother read? Mostly magazines, as I recall: Woman's Own and Woman's Realm, certain pious publications such as the Sacred Heart Messenger that were widely read in the Ireland of the 1970s and 1980s. The magazines that came with my parents' regular donation to Catholic missionaries in Africa. These are the things I recall her reading in our sitting room in the late afternoon, or in the evening after dinner, in front of the television. I don't remember any books at such moments, but I can picture the books that were on her bedside table, and which point to the fact that she read, when she read at all, for consolation and instruction. Here were books about marriage and parenting, a book about how to talk to your children about sex (which my parents never did) and How Children Fail, which title was disconcerting to the children in question, my two younger brothers and me. (I didn't know then that John Holt's How Children Fail, published in 1964, is a founding text of the American home-schooling movement.) There was a copy of The Power of Positive Thinking, which my mother must have been recommended during or after one of the periods of depression that blighted the last decade, and more, of her short life. Then there was the Good News Bible, dust-wrapped in pale blue, and a smaller black leather-bound Bible—both were bookmarked with Mass and memorial cards, and handwritten quotations she had copied out in her last years, which she must have feared but did not know were her last. There were no books expressly about depression or mental illness in general in our house, unless one counts my father's few volumes of Freud. Nor were there any books about scleroderma, the autoimmune disease that killed my mother aged 50.
I had just turned 16 when she died, in the summer of 1985. Like my mother, I read a lot of magazines. In fact, the day after she died I walked to the nearest news agent and bought that week's issue of the NME, then lay on my bed as usual and read it from cover to cover more than once. The more I read, the less I thought about the previous day's events: the early-morning phone call from the hospital where she lay unconscious, the rush by taxi to her bedside, the hours that crept by in a waiting room, till she died around noon. I don't recall what was in that week's NME; I read it not only because I was as consumed by music as any teenager ever, but because I was thrilled and consoled by the idea of writing about something you loved (or hated) so fiercely that you had to uncover whole new worlds of tone and thought in order to describe it. My favorite writers, in any genre, were pop-music critics—they can only have been in their early 20s—who seemed impossibly sharp and sophisticated, by turns ironic and polemical, antic, profound, and always (because this was already a value for me) stylish. Over the past couple of years I had saved certain articles and reviews by these writers, Ian Penman and Paul Morley, to be read over regularly—but in the name of what?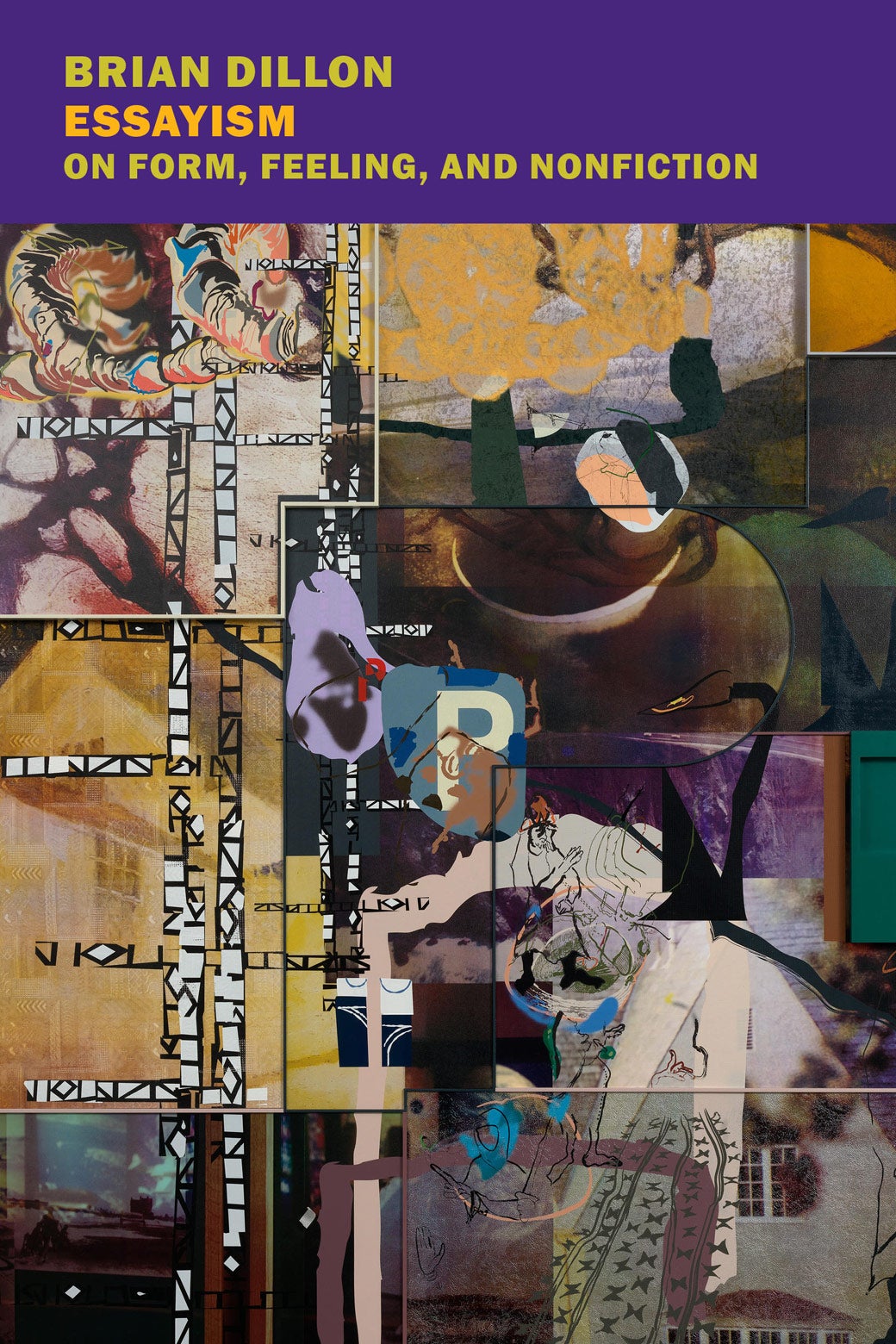 The music papers had led me to the local library, in search of authors mentioned in their pages. Some of these were already clichés of adolescent reading: the Beats, for example, or Tom Wolfe. My favorite music writers obviously had a taste for the male journalistic swagger of the 1960s and 1970s, and so I read collections of essays by Norman Mailer and Gore Vidal, and I eyed up in secondhand shops (but for some reason never bought) the works of Hunter S. Thompson. Predictably, perhaps, I had heard nothing about Joan Didion; but I knew I ought to read Susan Sontag, Germaine Greer, and Pauline Kael, who were all in the critical-political canon of the writers I adored.
I must have come to Roland Barthes through those writers' stray mentions of him in the NME. I knew that Barthes had died in 1980, and I knew that the book I must look out for was Mythologies—I'd flicked through my father's copy of Vance Packard's 1957 critique of U.S. advertising, The Hidden Persuaders, and I was ready for a more rigorous, but also rapt, study of popular culture. I didn't own a copy of Mythologies until I had left school, but in the local library there was Image-Music-Text, in which were translated some of Barthes' most important essays from the 1960s and 1970s: on Diderot, Brecht, and Eisenstein (I recognized only two of these names); on the "rhetoric" of photography; on the "grain" of the voice in recordings of certain singers; on, too famously, the "death of the author" as a governing presence in postwar literature. The first time I opened this book I stood for ages by its place on the library shelves, wondering if this was really the work of intellectual sedition and stylistic brio I'd been led to believe, or a scholarly volume well beyond the attentive powers and range of reference of a 16-year-old in Dublin, let alone a boy who was outwardly half awake and inwardly on fire with anxiety. I took the book home and could make little sense of it. But something stayed with me—the purest pretension, maybe—and I borrowed it again a year later. This time, somehow, I knew how to read it. I was impressed by Barthes' rigor and erudition, for sure; but those are not the qualities to win the heart of a teenager. No, I was in love instead with the style, with Barthes' extravagance of interpretation, his indirect, metaphorical way of advancing an argument, and most of all his eccentric punctuation and typography: the frequent recourse to self-conscious (but oddly informal) parentheses, the insistent and mysterious italics, his deployment of colons more than once in many sentences. It was years, in my own writing, before I stopped aping those habits.
What has any of this got to do with depression—my mother's or my own? Only this: I'd been a studious child and then a lazy adolescent, but after my mother died I began to treat various kinds of writing as if they promised an escape route from the unexamined horror that had overtaken my family. At times since then, it has seemed strange or terrible to me just how little was said about what was happening to my mother. I knew about her depression, of course: I was used to her expressions of despair, her regularly aired conviction that she would be better off dead. (Is it possible to learn to be depressed to the point of feeling suicidal? I think I had learned from my mother how to long for death.) I knew that she went regularly to see a psychiatrist—I had even gone with her. I knew she had for years been prescribed tranquillizers—Valium, like so many women of the time—and antidepressants; I remember that because of her medication she could not eat cheese or drink wine. I did not know until many years after she died that when I was very young she had been treated with electroconvulsive therapy. I guessed many things as a child about my mother's medical condition and history, but my parents managed to keep this fact quite hidden. Perhaps she did not speak about it to her husband, or her siblings, once that episode had passed. But did I know what depression felt like? I think so: some version of it at least, not as extreme as my mother's—"My head's going to explode," she'd say to her terrified children—but crippling nonetheless. I recall clearly those days or weeks, sometimes months, when it seemed the world had faded away and there was only the dull horror inside my head, the feeling that I was already dead, and past reach of a world that had not even noticed what was happening to me.
I think what I wanted from writing—from Barthes in particular but others too—was a passage out of the dismal place in which I found myself in my midteens, but also some assurance that the world could not only be recast in words but had been made of language in the first place. All my aesthetic and intellectual enthusiasms were versions of aesthetic detachment. In my late teens I embraced various historical models of glittering distance from grubby reality. I already loved Oscar Wilde's aphorisms and his rigorous belief in the profundity of the mask and the pose. Now I discovered the more thoroughgoing decadence of Huysmans and, once I got to university, Nietzsche's instruction to make of oneself a work of art. I remember an earnest argument with a friend in my first year: She was appalled that I seemed to believe I had no identity—let alone that precious entity from our Catholic childhoods: a soul—outside of the perceptions others might have formed of me. But, somewhat humorless anti-humanist that I was, I simply had to believe such things or I would be stuck with who I had been: broken product of mental and bodily sickness. In my reading as a student, I flung myself into a sort of aestheticist dogma, drawn out of my very partial interpretation of certain authors: Barthes of course, and then Jacques Derrida, Michel Foucault, the aphoristic, dandyish postmodernism of Jean Baudrillard. In literature, I loved artifice and self-reference above all: metafiction from all eras, extreme experimentalism at the level of word and sentence.
It would be far too crude to say that I was simply running away. It was not as if I refused to value writing that expressed hard truths—indirection and ambiguity are often their best expression. But I had somehow got it in my head that what I most valued in writing was what had least to do with my life: surely an eccentric attitude for someone whose sole ambition then was to write about and to teach literature. It seems quite clear to me now that all my escape routes, actual and textual, were leading me back where I began.
Essayism: On Form, Feeling, and Nonfiction by Brian Dillon. New York Review Books.
See all the pieces in the Slate Book Review.
Slate is an Amazon affiliate and may receive a commission from purchases you make through our links.