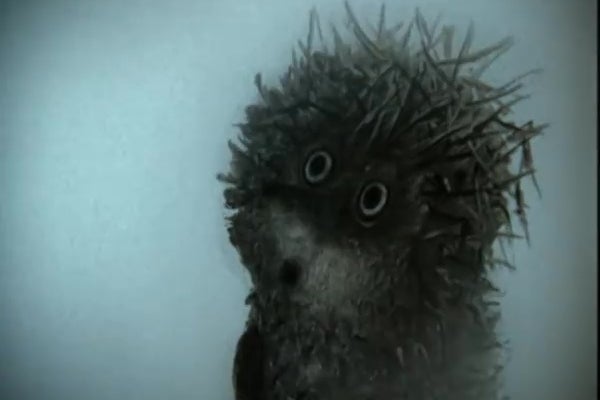 LOS ANGELES – The old content mills are mostly quiet now, but their smokestacks still cast a long shadow over the empty storefronts and burned-out coffee shops of this western metropolis. It's hard to believe there was a time—not that long ago, even—when this economically devastated town was ground zero for American content manufacturing, as trucks, trains, and internet data packets filled to the brim with topical comedy sketches rolled in from New York City every single week. Their cargo was taken apart, repackaged with commentary or some other sort of "value-add" from people who didn't actually make the content, then shipped to computer screens all over the world, providing not only a backbone for the local economy but literally ones of reliable middle-class jobs.
Then Saturday Night Live went off the air for the summer. So instead of a sketch where Alec Baldwin gets his dick caught in the Resolute desk or whatever, here's "Hedgehog in the Fog" ("Ёжик в туманеa"), a Soviet stop-motion film from 1975 about a hedgehog who gets lost in some fog and then drinks tea with a bear:
Come back, Saturday Night Live! All is forgiven!
---