The first season of Sacha Baron Cohen's Who Is America? came to an end on Sunday night without ever airing the show's most anticipated segment.
When Baron Cohen's Showtime series was announced, Sarah Palin was one of the first to come forward and admit that she had been tricked into an interview with the disguised comedian, ranting about the encounter to her more than 4.7 million Facebook followers. In August, however, Showtime's head of programming, asked about when Palin's interview would air, warned that "there are several people who have thrown themselves in front of buses that may not be headed their way." Sure enough, the finale came and went without airing the conversation between Palin and "Billy Wayne Ruddick Jr."
Still, Baron Cohen couldn't seem to resist one last dig at the former Alaska governor. In the credits of the last episode of the season, Palin gets a special shout-out: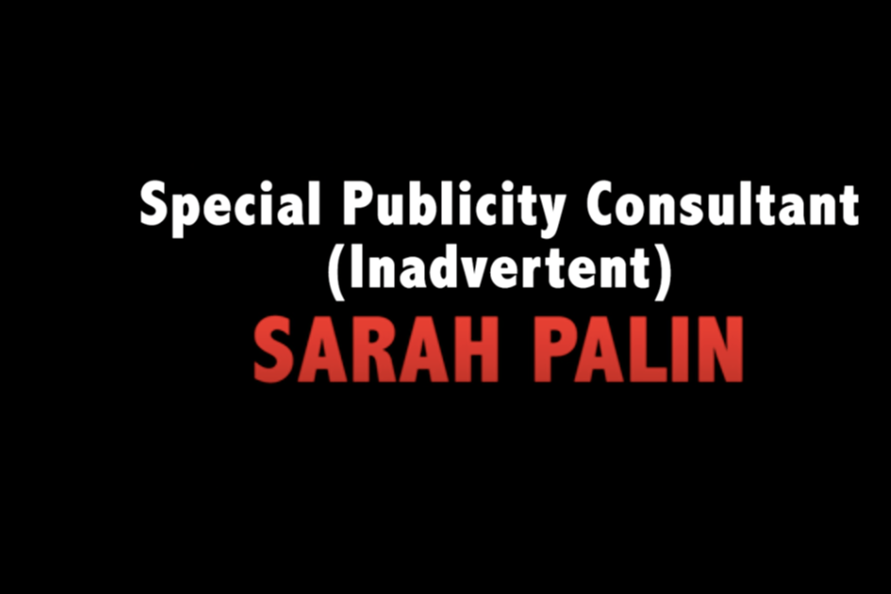 Who Is America?'s answer to its titular question wasn't always simple or straightforward, but there are a few relatively uncomplicated lessons we can all take away from the first season: Keep your pants on in front of the camera, never trust anybody named Alexis, and maybe don't advertise a show you're not sure you'll even appear on to your millions of Facebook followers.