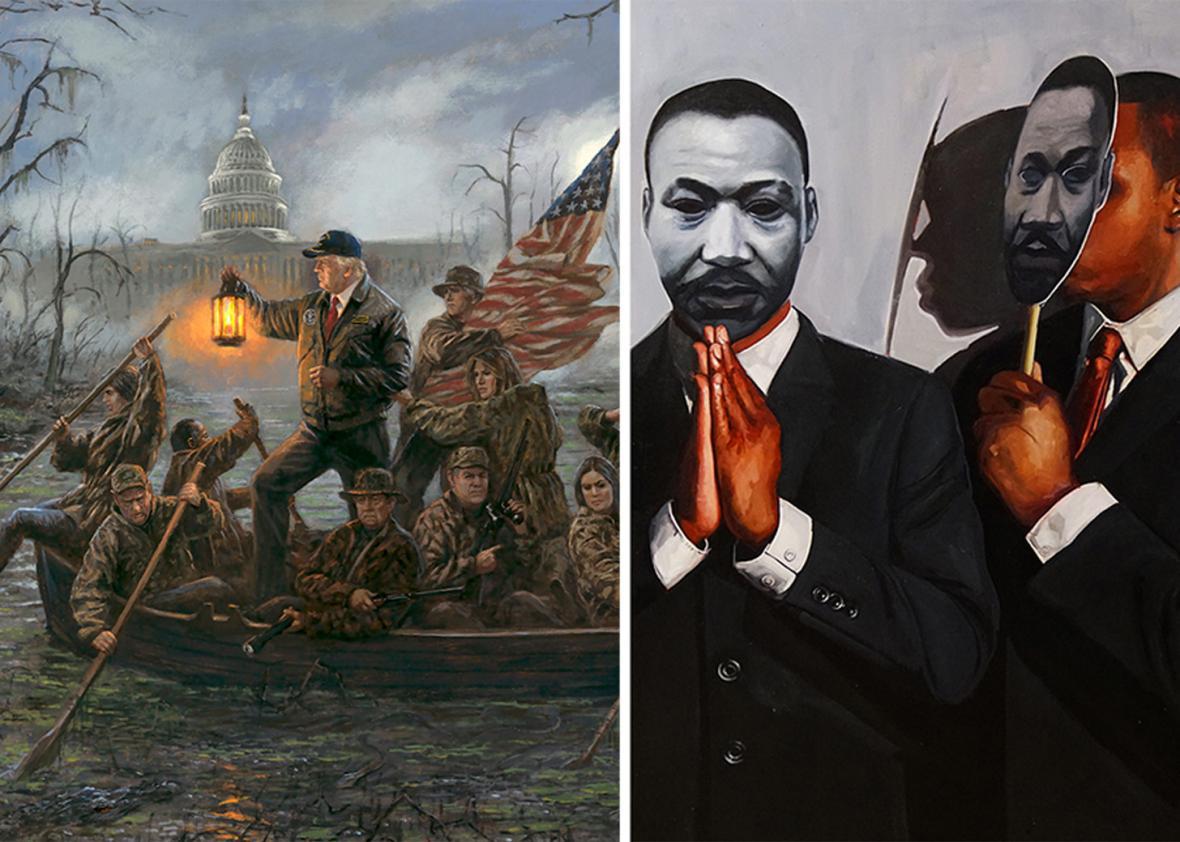 Listen to this episode of Studio 360 by clicking the arrow on the audio player below:
What happens when artists get political? Kurt Andersen talks to conservative painter Jon McNaughton about protest art in the age of Trump. Also, the dramatic use of masks in the paintings of Detroit's Tylonn Sawyer. Our American Icons series looks at the song "Dixie," the Confederate symbol that's impossible to remove. And Roya Hakakian and Reza Aslan on Iranian politics and poetry.
Studio 360 plugs:
Please remember to like us on our Facebook page and Twitter. Send your emails to incoming@studio360.org.
---