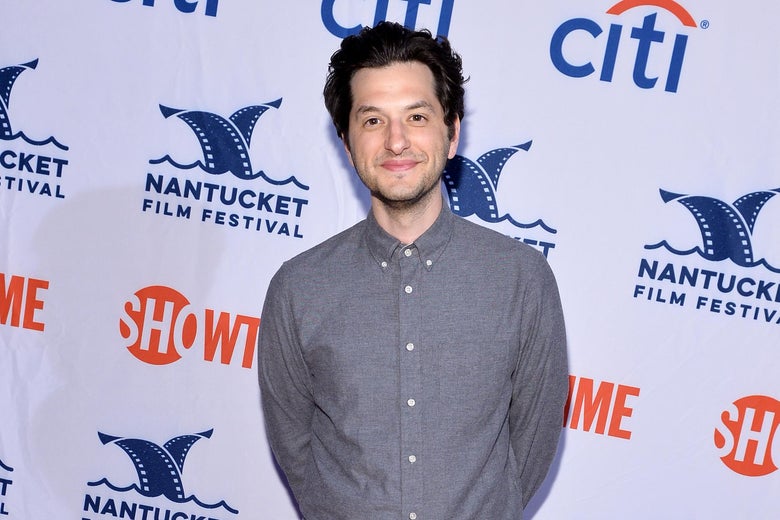 Word reaches us that Mr. Ben Schwartz has accepted an engagement at the Paramount Studios of Hollywood, California, where he will be assaying the role of Sonic the Hedgehog. Mr. Jeff Fowler will direct the production, which, no doubt as a salute to Science and Industry, will combine a modern form of daguerreotypy with images produced by an ingenious new difference engine in the possession of the studio. The services of veteran thespians Mr. James Marsden, Miss Tika Sumpter, and the famous Mr. Jim Carrey have already been secured.
Mr. Schwartz, most famously seen treading the boards as Jean-Ralphio in a celebrated production of Parks and Recreation several seasons past, seemed to confirm this most gratifying announcement in a brief note published by Twitter, although it must be admitted that his eccentric wording and punctuation make his meaning somewhat obscure:
Despite his dipsomaniacal prose style, we hazard to guess that Mr. Schwartz's talents will be well-suited for an attempt at the theater's most erinaceous role. His run as the voice of "Dewey Duck" in DuckTales evinced a power and vigor not seen since the days of Mr. Clarence Nash, and it is said that his performance as "Leonardo" in the upcoming Nickelodeon production of Rise of the Teenage Mutant Turtles will not lose by comparison to Mr. Charles Kemble, or even to Booth himself. Theatergoers of taste and distinction will have a rare treat in store when the curtain rises on Nov. 15, 2019.
---