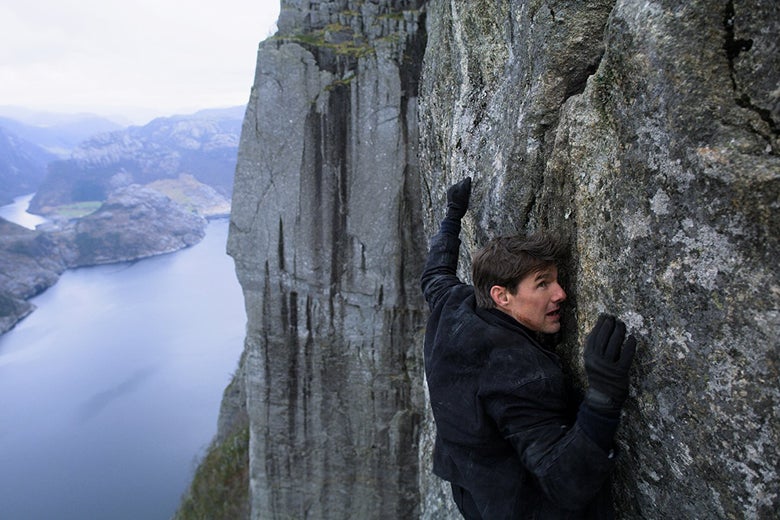 On the Spoiler Special podcast, Slate critics discuss movies, the occasional TV show, and, once in a blue moon, another podcast, in full spoiler-filled detail. In this week's episode, Slate movie critic Dana Stevens, senior editor Sam Adam, and culture editor Forrest Wickman discuss Mission: Impossible—Fallout. Does the plot make any sense? Does it matter? How do the stunts, mask-rips, and shots of Tom Cruise running measure against the stunts, mask-rips and shots of Tom Cruise running from the rest of the Mission: Impossible series?
Listen to them discuss these and other questions below. You can also check out past Spoiler Specials, and you can subscribe to the podcast on Apple Podcasts. Note: As the title indicates, each installment contains spoilers galore.
Listen to Slate Spoiler Specials via Apple Podcasts, Overcast, Spotify, Stitcher, or Google Play.
Email: spoilers@slate.com
Podcast production by Danielle Hewitt and Shasha Léonard.
If you think Slate's election coverage matters…
Support our work: become a Slate Plus member. You'll get exclusive members-only content and a suite of great benefits—and you'll help secure Slate's future.
Join Slate Plus
Join
---