Sorry, fans of the color yellow, but dressing up like Cher from Clueless is out, and dressing up like an honest-to-goodness bird is in. Recently, several famous women have embraced a look I like to think of as chicken-chic, an abundance of yellow fur (or occasionally, feathers) that combines the hue of a package of Peeps with the luscious plumage of a silkie.
While fur in various shades has gone in and out of style since the beginning of time, this particular strain of the trend seems to have begun, as all good celebrity trends do, with Rihanna at the Met Gala. In 2015, as part of the event's "China: Through the Looking Glass" theme, Rihanna arrived in a bright yellow dress that weighed 55 pounds, featured an enormous train, and was trimmed, crucially, in fox fur.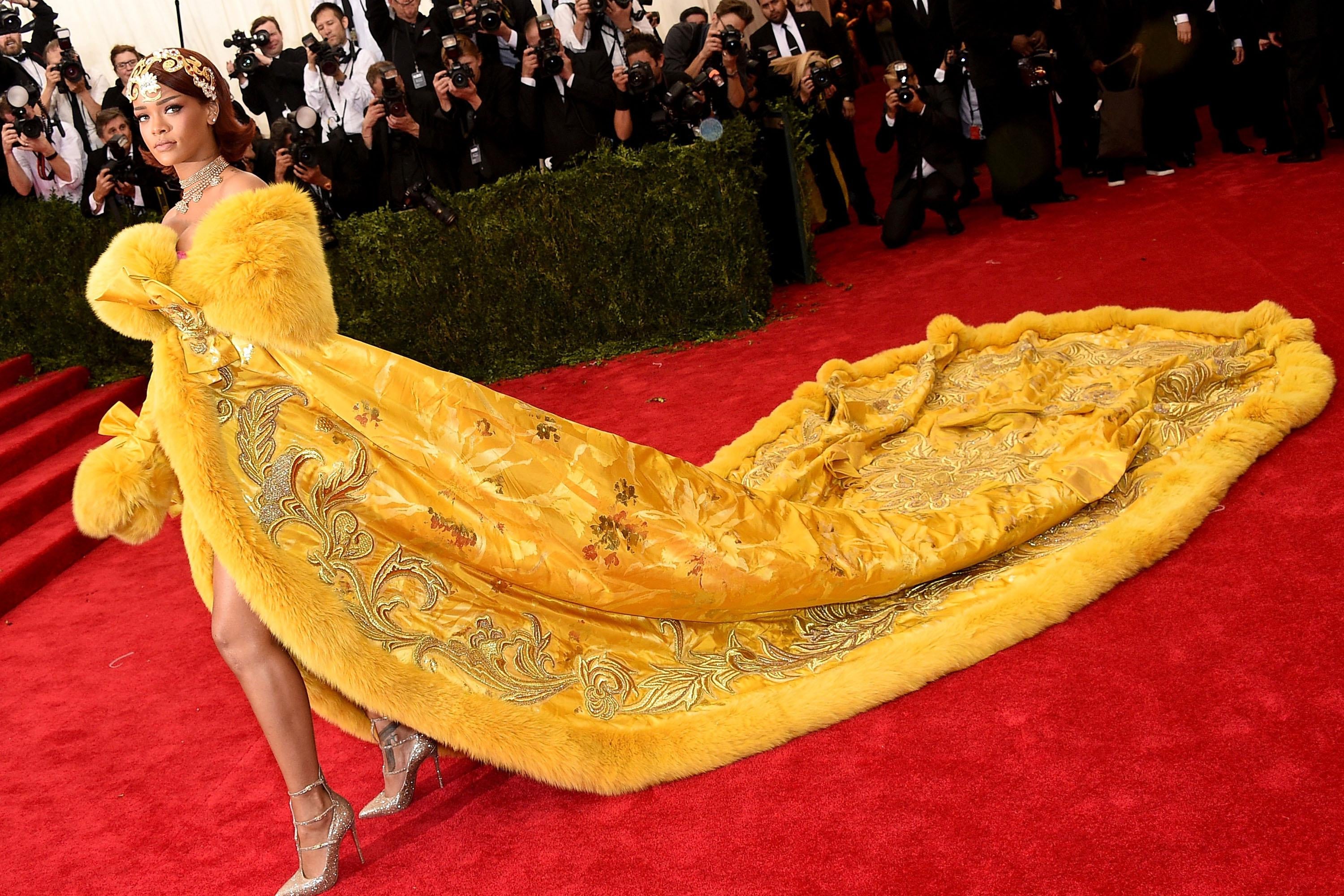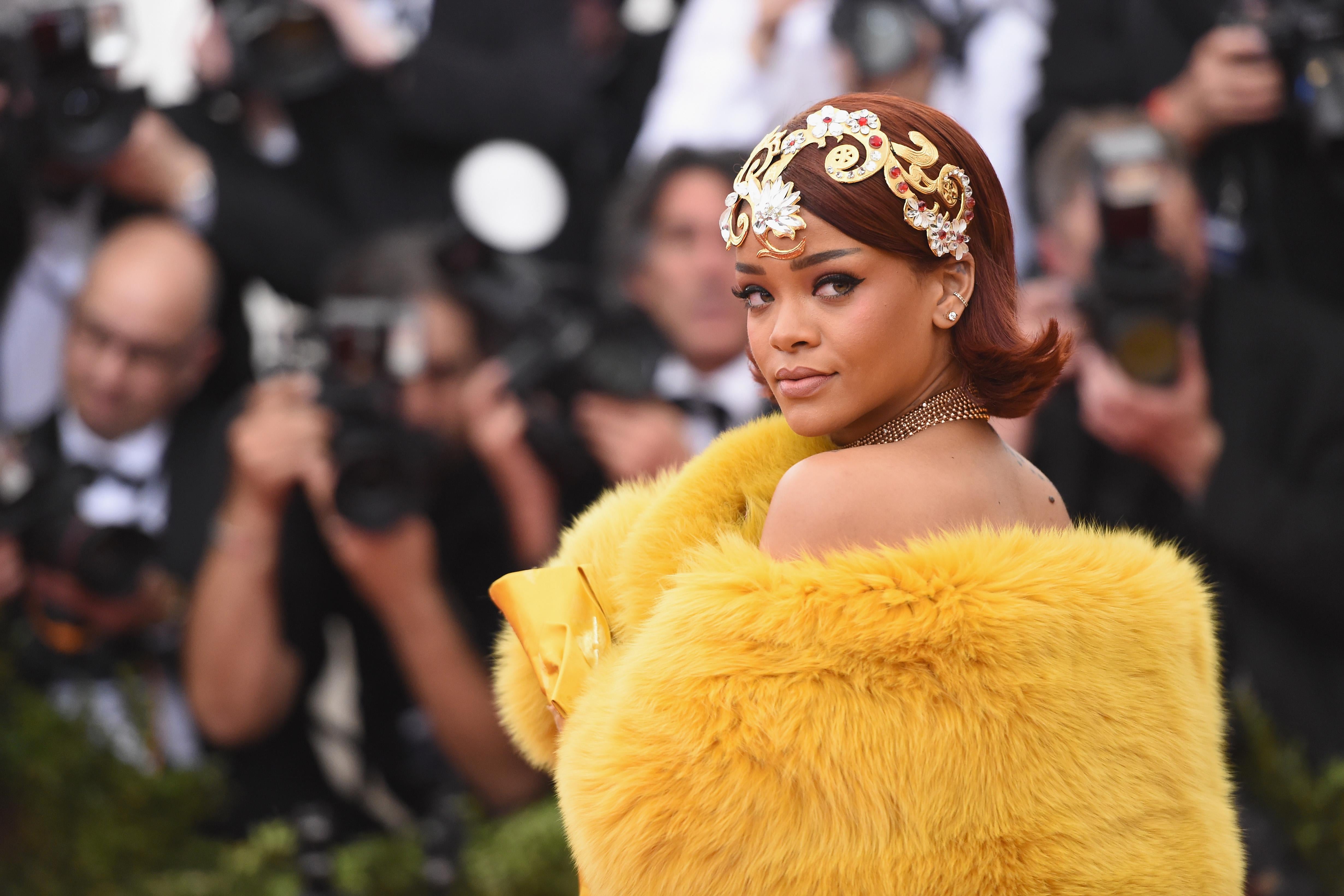 The dress was created by Chinese designer Guo Pei for her 2010 collection, but Rihanna was the first to wear it on the red carpet. And so, Rihanna and Guo laid the style egg that was piles and piles of yellow fur—but it took three whole years before the world was ready for it to hatch. Now, in 2018, other celebrities are just starting to catch on: In a promotional photo for her upcoming Liberation tour, Christina Aguilera wears a similarly downy, off-the-shoulder, yellow floof of a coat, paired with a chain necklace.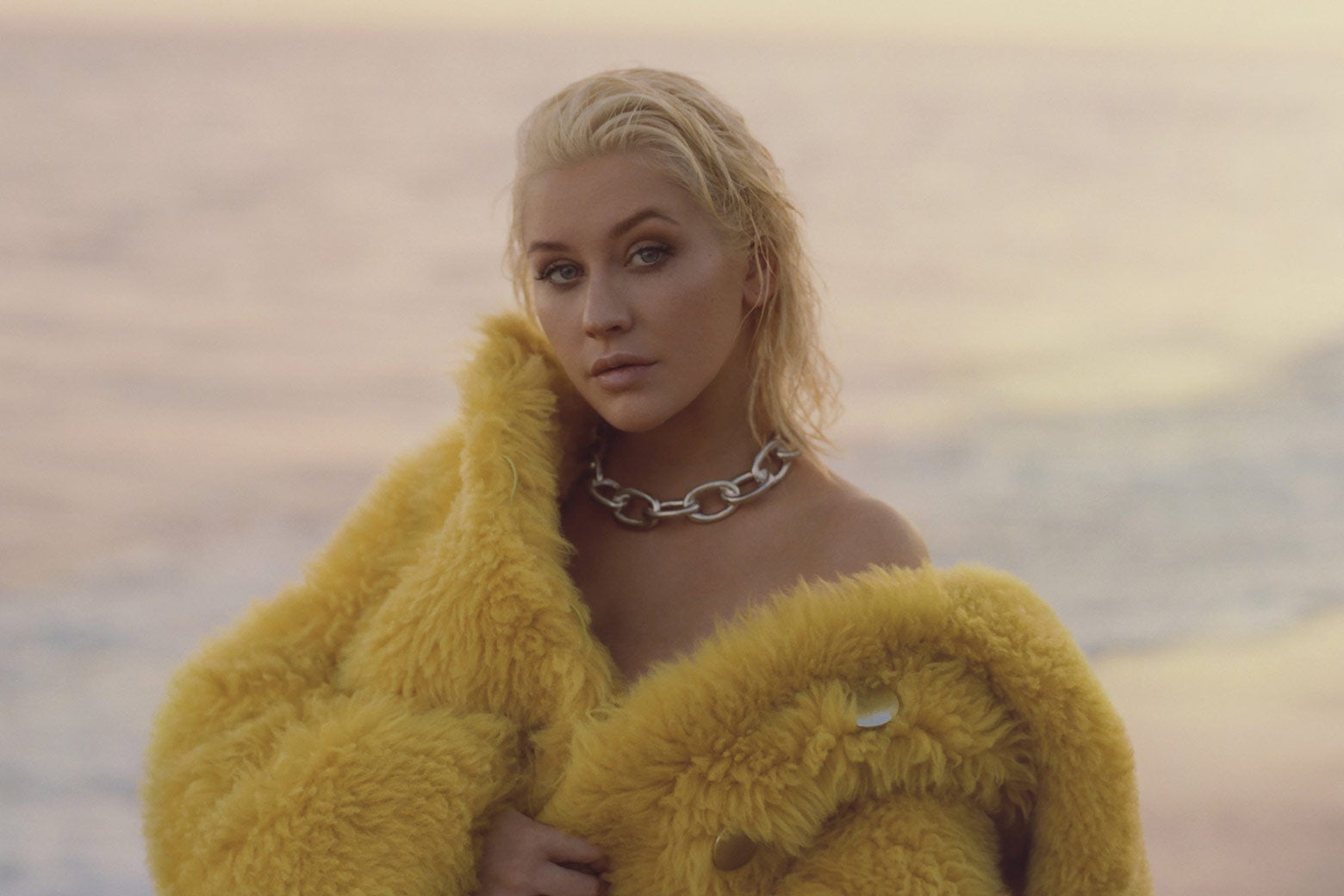 Janelle Monáe, in a photoshoot for Bustle, wore a ruffled dress designed by David Ferreira that even further leaned into the avian implications of the trend, with massive sleeves that resemble wings.
But no one has worn the look more boldly this year than Constance Wu, whose stunning Time Magazine cover shows the actress sporting old-Hollywood waves and bright red lipstick while engulfed by a cloud of yellow.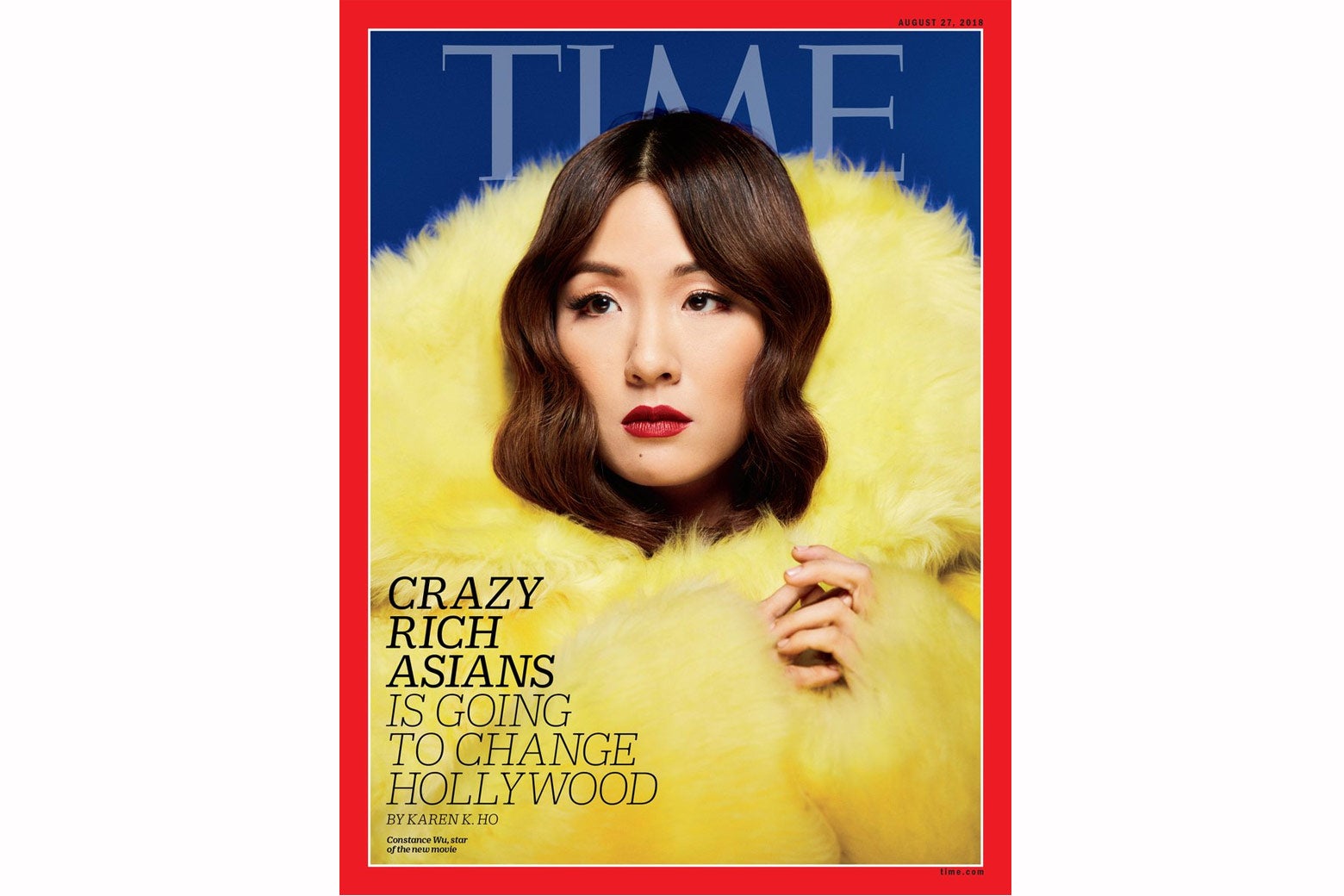 As my colleague Inkoo Kang points out, this was a particularly inspired choice of outfit for Wu, since her Crazy Rich Asians character is involved in a game of chicken with her love interest's mother, inspiring her to live by the motto: "Bok bok, bitch." (And it's even better when you know that Wu improvised the line.)
Chickens aren't only taking over the fashion world in 2018: They're also finding their way into the music industry. At Eurovision, Netta's "Toy," a song packed with clucking, head-bobbing, and wing-flapping, triumphed. True, there was nary a feather nor tuft of fur to be seen, but the song captures the spirit of chicken-chic.
If you, too, would like to get in on the fuzzy chicken look, this faux fur coat from Tibi will set you back $695. That's a lot to spend to look like your stylist is Big Bird, but you also have more affordable options. However, know this: No matter how fluffy your outfit, you'll never outdo the original.