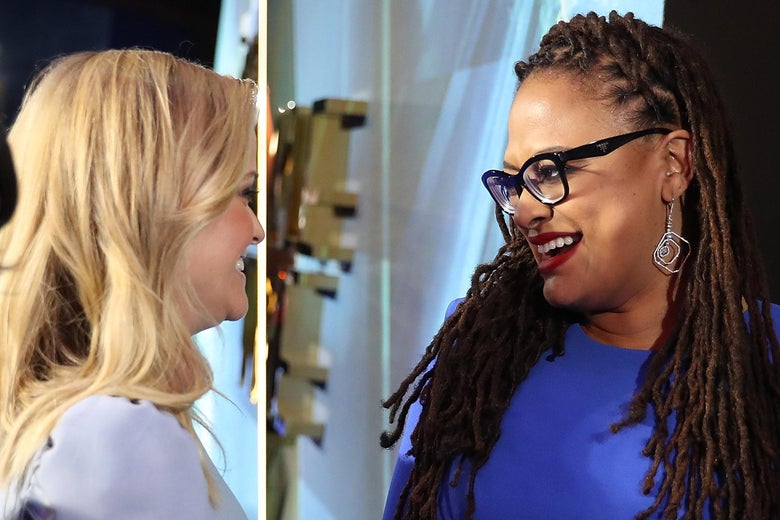 The Reese-vival continues with the announcement of a new show from Hello Sunshine, the women-centric media company founded by Reese Witherspoon. Witherspoon will star in the brand's newest project, Shine On With Reese, an unscripted series with guests to include Ava DuVernay (with whom Witherspoon worked on A Wrinkle in Time), Dolly Parton, Abby Wambach, America Ferrera, and many more.* The show, which debuts July 17, is a partnership with AT&T.
Witherspoon has a full plate at the moment that includes making another Legally Blonde movie, returning to Big Little Lies season 2 for HBO, and being involved in at least three projects for Apple TV, including a scripted drama with Jennifer Aniston. Somehow, she also manages to find the time to curate Hello Sunshine's monthly book club and has a memoir of her own on the way. Her hustle puts her alongside Oprah, Lin-Manuel Miranda, and other celebrities who leave us wondering: When do you sleep?
Correction, July 12, 2018: This post originally misspelled America Ferrera's first name.
---