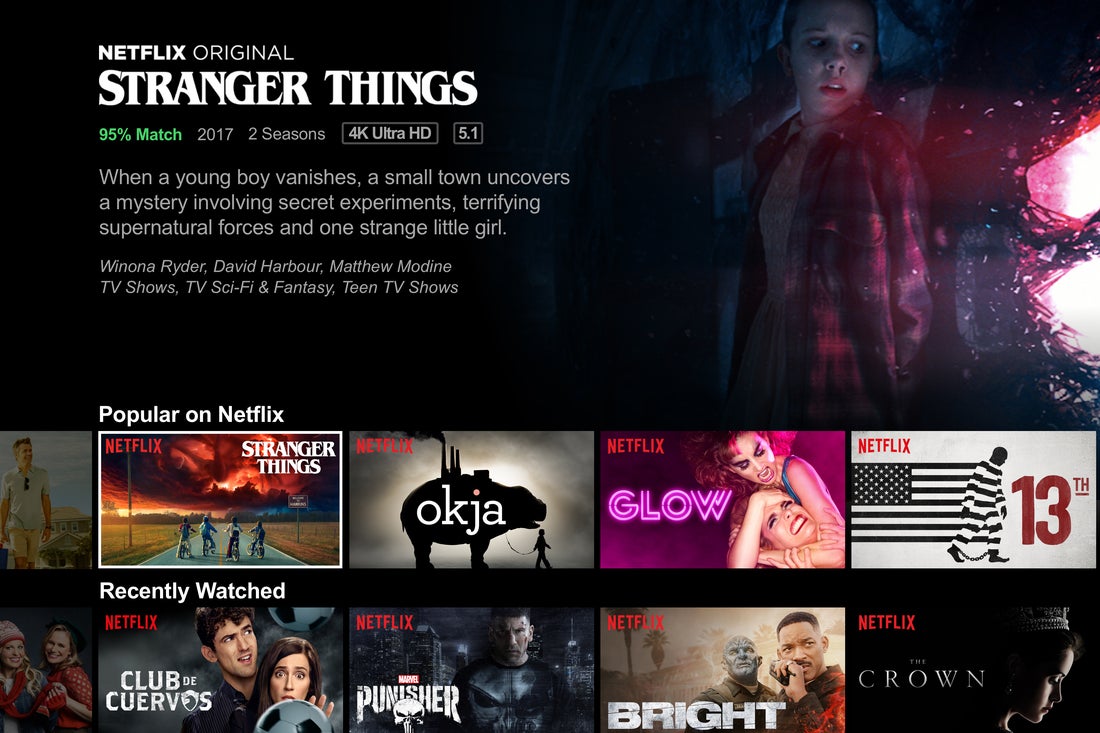 If you need to rave about the latest episodes of GLOW or rant about the upcoming season of Orange Is The New Black, get it out of your system before July 30. By the end of the month, Netflix will be eliminating its user reviews feature. Previously posted comments will be deleted by mid-August.
User reviews were only available on Netflix's desktop layout and not on any of the companies different streaming apps, such as mobile or smart TV. The comments, similar in format to Yelp reviews, have no effect on what shows are recommended to users, according to reporting from CNET.
Early last year, Netflix also made significant changes to its user reviews system. The streaming service made the switch from one to five star ratings to a thumbs up or thumbs down. These options will remain after the user reviews feature is eliminated.
---