France is headed to the World Cup semifinal after beating Uruguay 2–0, but a big ol' bug flew into goalkeeper Hugo Lloris' mouth during the first half of Friday's match. This raises the question: Was it worth it? Captaining your team while shutting out world-class opponents is great and all, but would you eat bugs to do it? Hugo Lloris (almost) did.
There are an estimated 10 quintillion insects on Earth, but only a few of them have decided to land on or inside international soccer stars. During the Euro 2016 Final, a moth parked itself on the forehead of Cristiano Ronaldo, hardly a surprise considering the dazzling glow that radiates from his celebrated mug.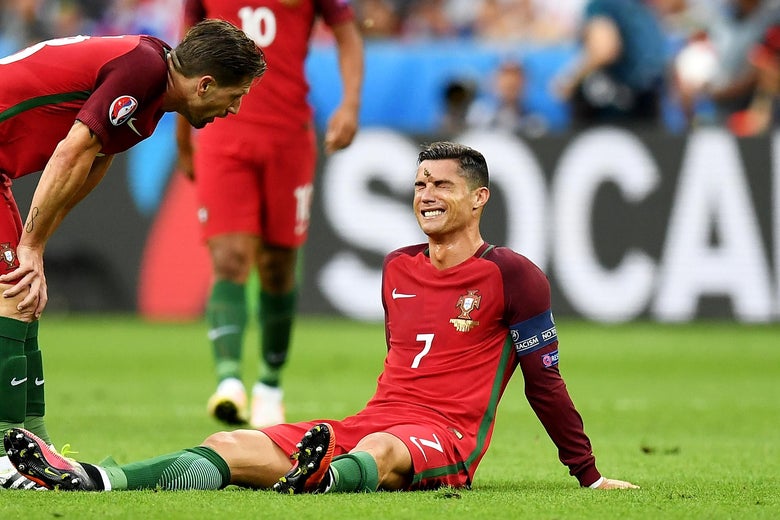 James Rodríguez was greeted by what appeared to be either a large grasshopper or a small 737 at the 2014 World Cup in Brazil, and the visitor clung to the Colombia star's jersey after he netted a penalty (James scored the penalty, not the bug).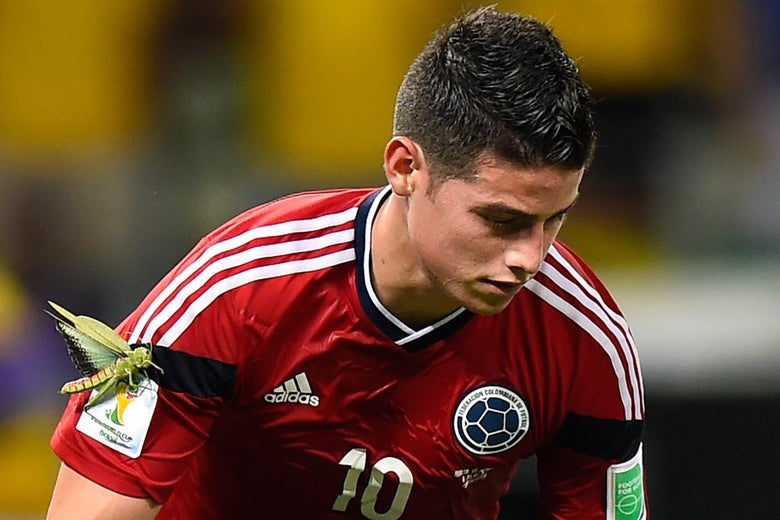 What kind of insect flew into Lloris' mouth? Popular opinion seems to be that it was a dragonfly, but I wanted to make sure. I reached out to professor Lynn Kimsey, an entomologist at the University of California, Davis, and the director of the Bohart Museum of Entomology, for answers.
"Yes, [it's] a small brown dragonfly," she says.
So, there you have it. Hugo Lloris almost swallowed a small brown dragonfly.
---