Russia enjoyed an emphatic curtain-raising at the 2018 World Cup, beating Saudi Arabia 5-0 in Moscow. The home squad faced little resistance from their opponents, who approached the match with all the verve and incisiveness of 11 men simultaneously recovering from cataract operations.
Russian President Vladimir Putin was in attendance, and he was treated to a contest about as competitive as his last birthday hockey game. Saudi Arabia failed to muster a single shot attempt on target, and its goalkeeper made precisely zero saves. Putin watched the rout alongside Saudi Crown Prince Mohammed Bin Salman and FIFA president Gianni Infantino, and camera shots of the three sports buds have given the Internet its latest and dankest meme.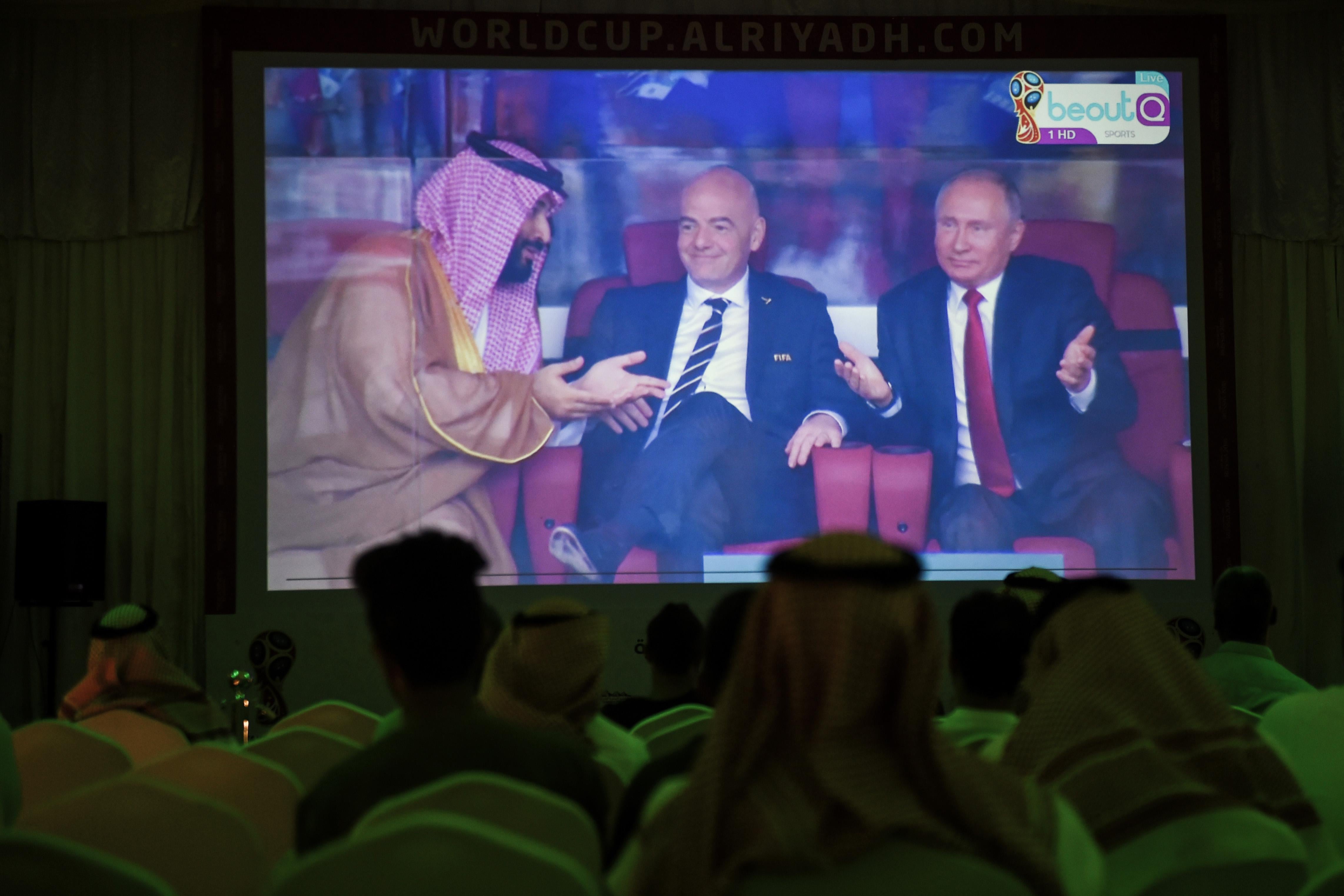 If anything, soccer fans can celebrate the fact that we got this affair out of the way early, assuming the World Cup isn't called off tonight with Russia crowned undefeated champions.
The matchup featured two of the least talented teams in Group A, a group that is, according to FiveThirtyEight, the weakest in World Cup history. Russia hadn't won in seven straight matches leading up to the tournament, and its squad is culled from a crop of has-beens and unproven youngsters. Saudi Arabia, meanwhile, is just plain terrible.
Russia scored on the first attempt of the tournament, with midfielder Iury Gazinsky nodding home a curling cross from Aleksandr Golovin.
Denis Cheryshev added two more goals. The striker plays professionally for Villarreal in Spain and is probably Russia's best player, a fact made evident by the peach he scored in second-half injury time.
No one would ever accuse FIFA of impropriety, but Russia's draw and opening opponent were tailor-made for early home success. A win against Saudi Arabia was hardly a surprise, but give Russia credit for doing it with some style.
Fellow Group A members Uruguay and Egypt will put up more of a fight as the tournament progresses, though the extended stays in Russian hotel rooms will pose a challenge.
Until the tournament actually progresses, however, allow me to congratulate Russia, the 2018 World Cup Champions.