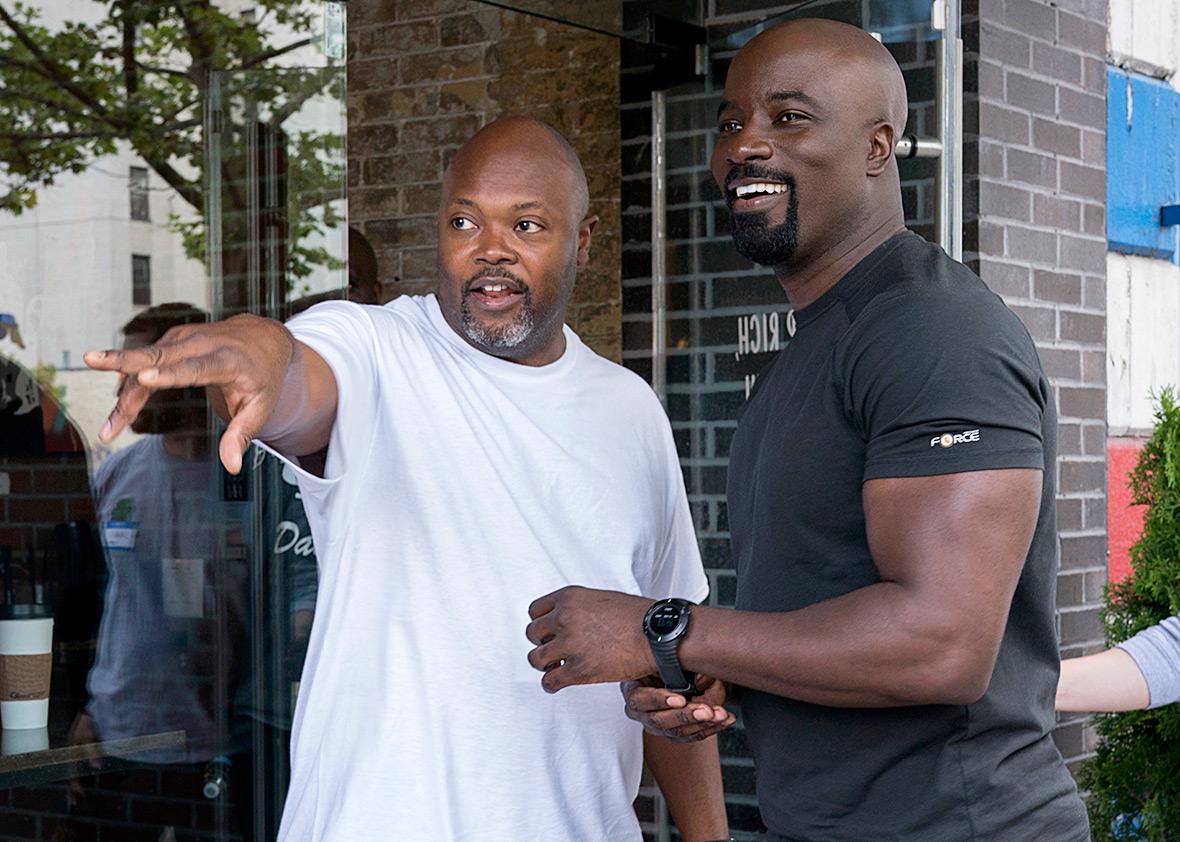 Listen to this episode of Studio 360 by clicking the arrow on the audio player below:
On Luke Cage, the Marvel series on Netflix, music is almost everything. "I'm a hip-hop showrunner," says showrunner Cheo Hodari Coker. "It just permeates every decision we make on the show because we're not just making decisions about plot. The whole thing has to feel a certain way."
If the first season of Luke Cage introduced the Marvel universe to hip-hop, the second season expands the musical education across the entire spectrum of black American music, Coker says. Episodes in this season will feature jazz, reggae, R&B, and neo soul music, with a mix of old and new releases.
"We're just showing how it's like Harlem itself," Coker says. "When you're walking down the street, when you're walking down Lenox Avenue, you will hear all different types of music coming out of cars or coming out of store windows or coming out of apartments. And we have that same approach, the same eclectic approach, to music on the show." Because music is so integral to Luke Cage, we asked Coker to break down exactly how music is used in a few scenes in the first episode of the brand-new second season, which is available now on Netflix.
This podcast was produced by Studio 360's Lauren Hansen.
Studio 360 plugs:
Please remember to like us on our Facebook page and Twitter. Send your emails to incoming@studio360.org.
---