Argentina's dramatic 2–1 victory over Nigeria on Tuesday was not for the faint of heart. Nonetheless, heart-attack survivor and Argentina legend Diego Maradona watched the match from a box in Arena St. Petersburg. He appeared to have a nice time.
If you thought the 1986 World Cup winner would sit quietly as his beloved national team fought to escape a torrid group stage in thrilling fashion, then you probably should do a little background reading on Maradona. This is a man who knows a thing or two about living on the edge, and that remains true even if you ignore the fact that he was reportedly addicted to cocaine for much of his illustrious career.
The Nigeria match may have been an emotional rollercoaster for Argentina's current players, but the day progressed like any average Tuesday for Maradona. This is just how the man lives, and the following photos give great insight into a day in the life of Diego Maradona.
Things started as they normally do for Maradona, with him screaming at the top of his lungs while holding a tapestry emblazoned with a saint-like image of himself. Thankfully for arena staff, he wore a lanyard and ID card to the match, as he isn't very recognizable.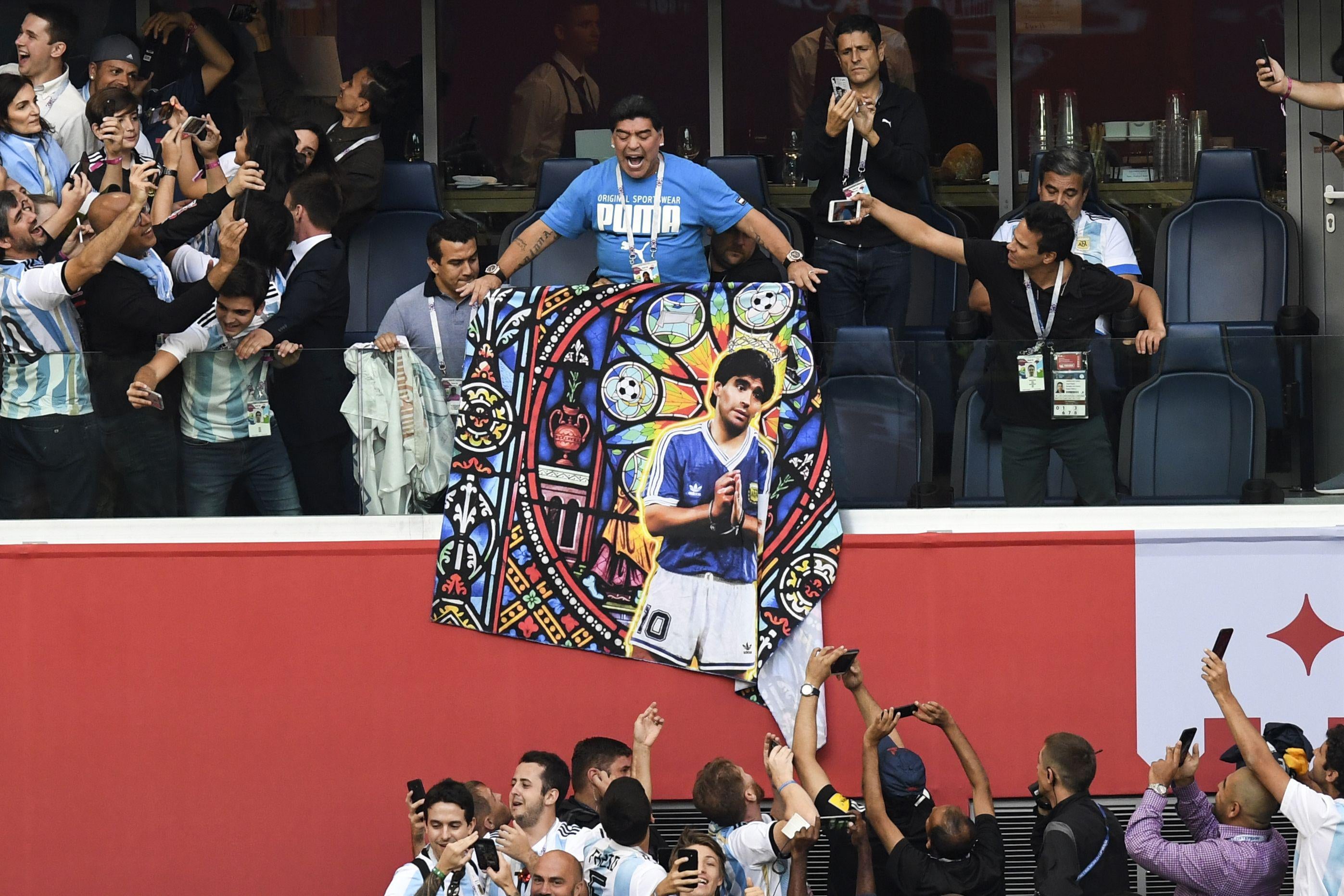 While normal humans shower in water, Maradona bathes in a cascading heavenly light, as this photo taken just before the match demonstrates.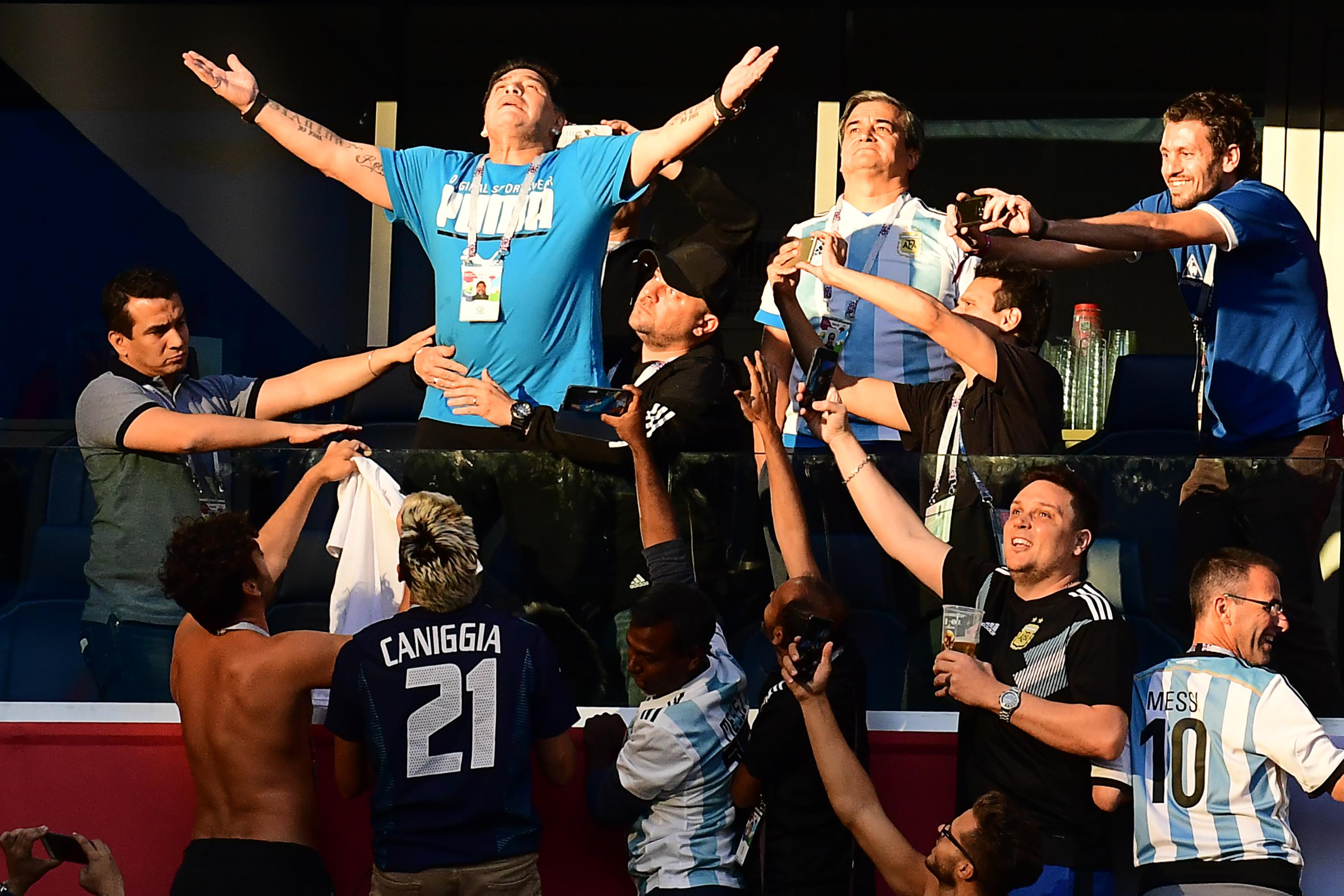 Not a Caravaggio painting. Just routine hygiene.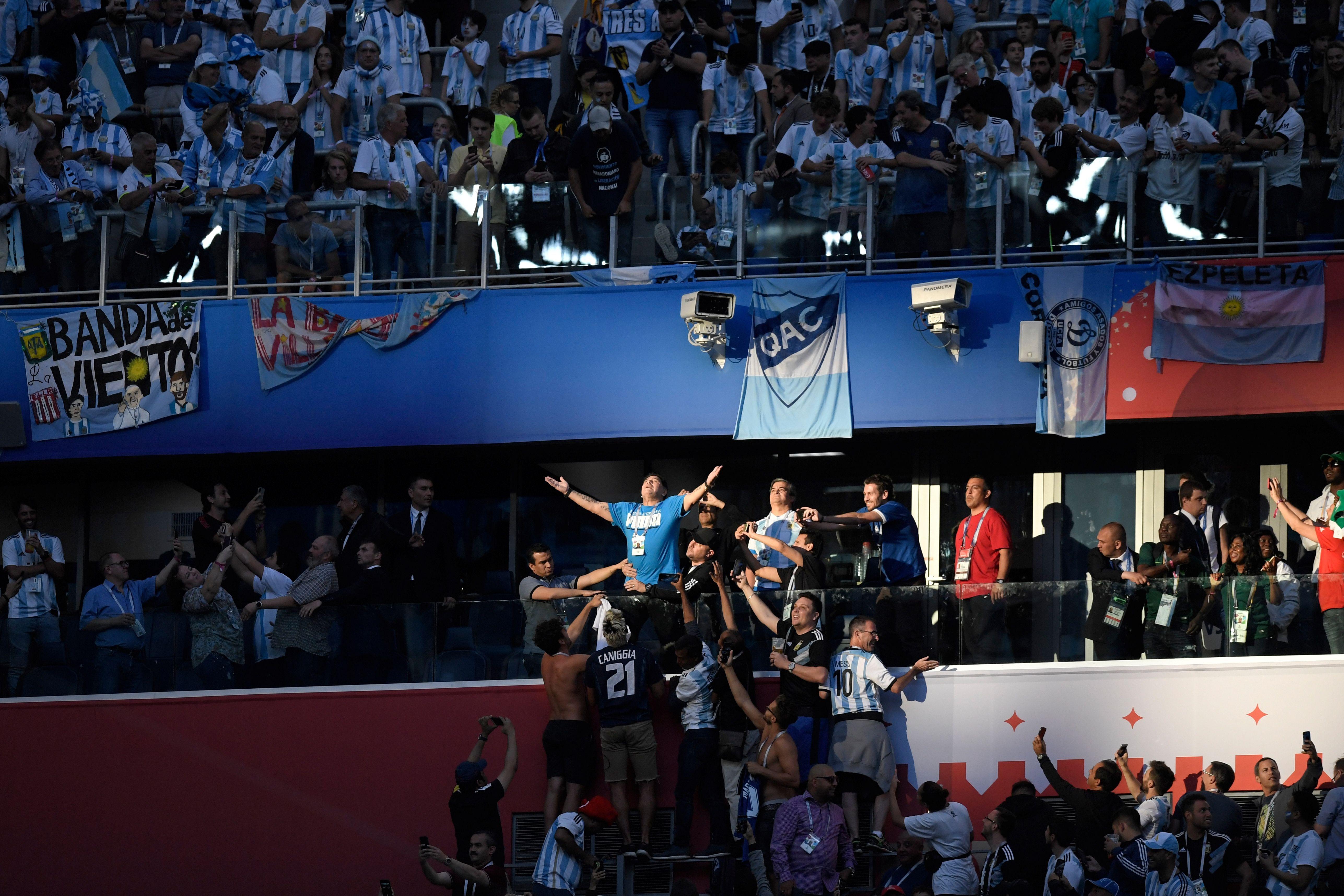 Sometimes he challenges the gods and has to employ helpers to keep him tethered to Earth. It's not a big deal.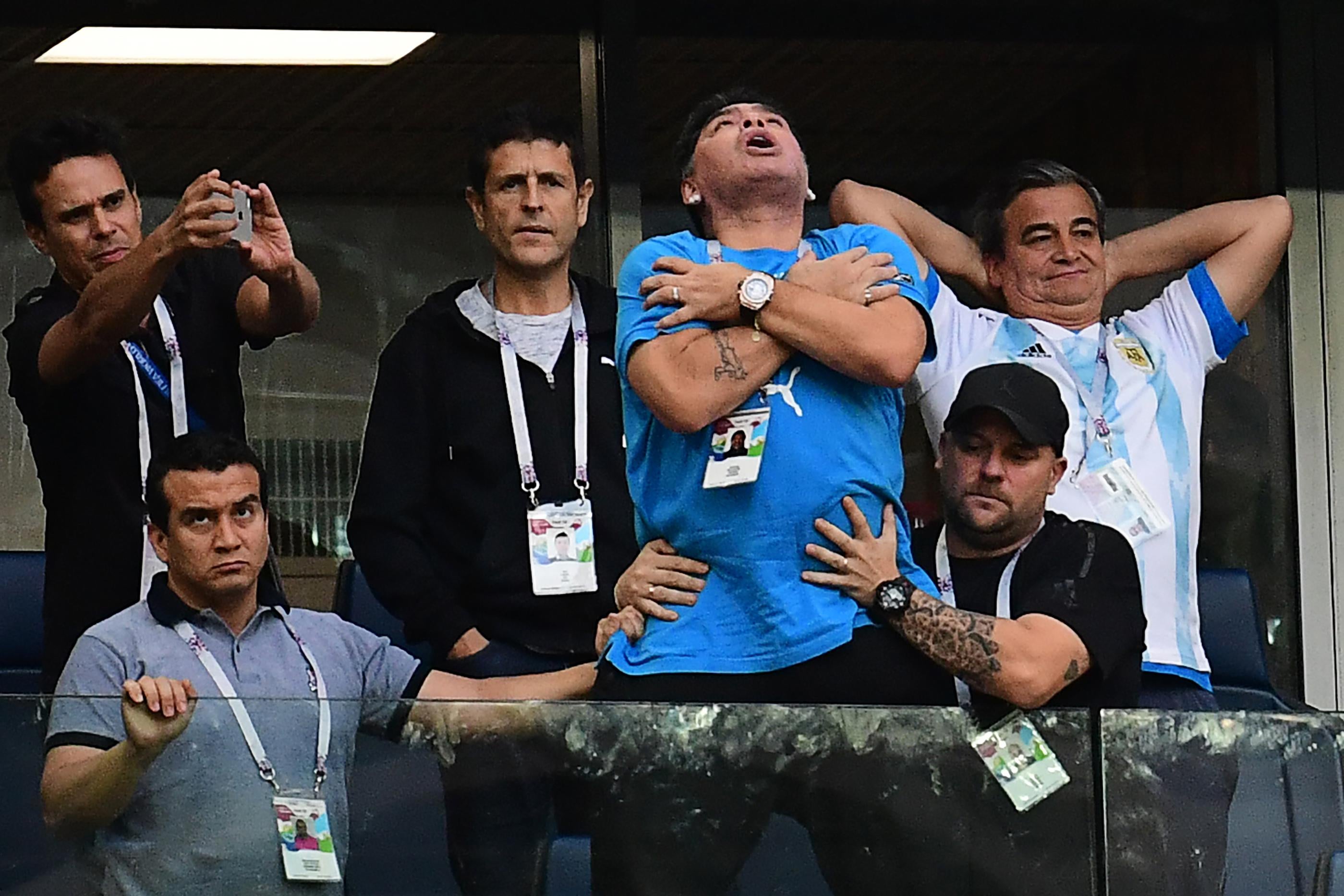 Those helpers also make sure he doesn't throw his entire skeleton through his hand and out his body. It's rather difficult to reassemble a Maradona, and he'd hate to miss the Argentina game while waiting for a team of orthopedic surgeons to shove the bones back into his skin.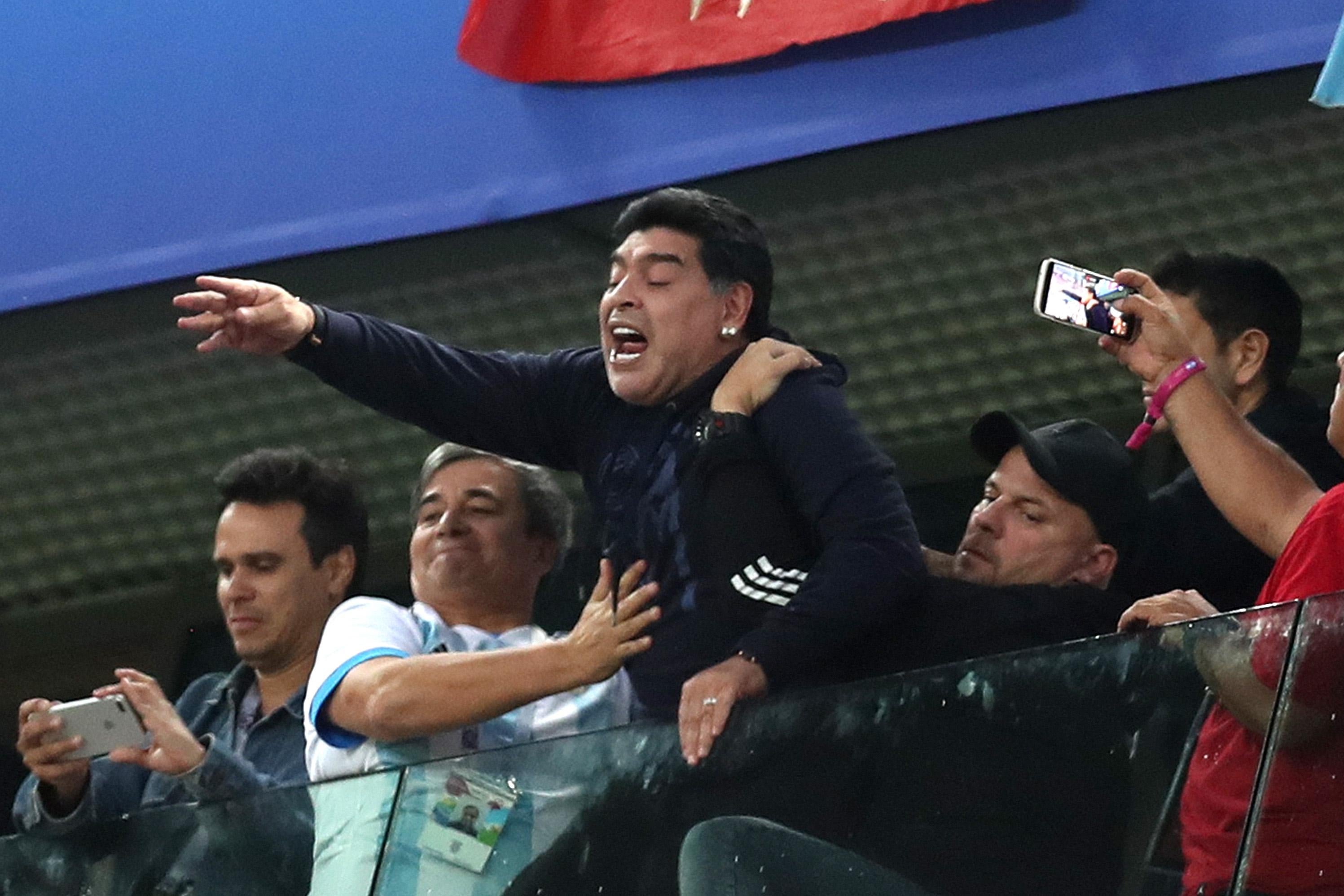 Time for bed! Maradona's nighttime routine includes flipping the double-bird to 65,000 people while a man in a Maradona jersey clings to him. Try that and some chamomile tea and you'll really zonk out.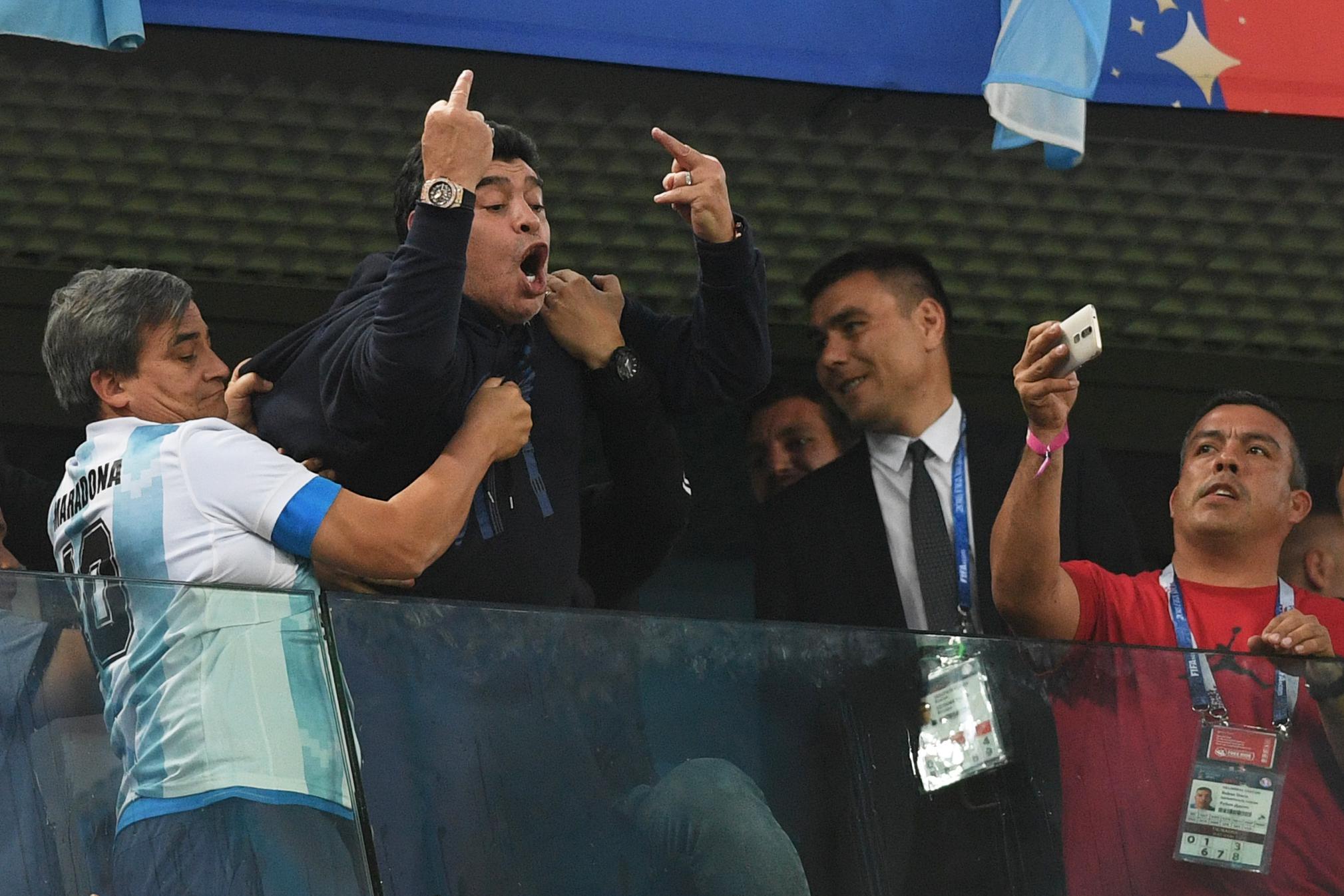 Just look at the time on the expensive watches he wears on each wrist. It's getting late and he has another busy day tomorrow. Sleep well, Diego!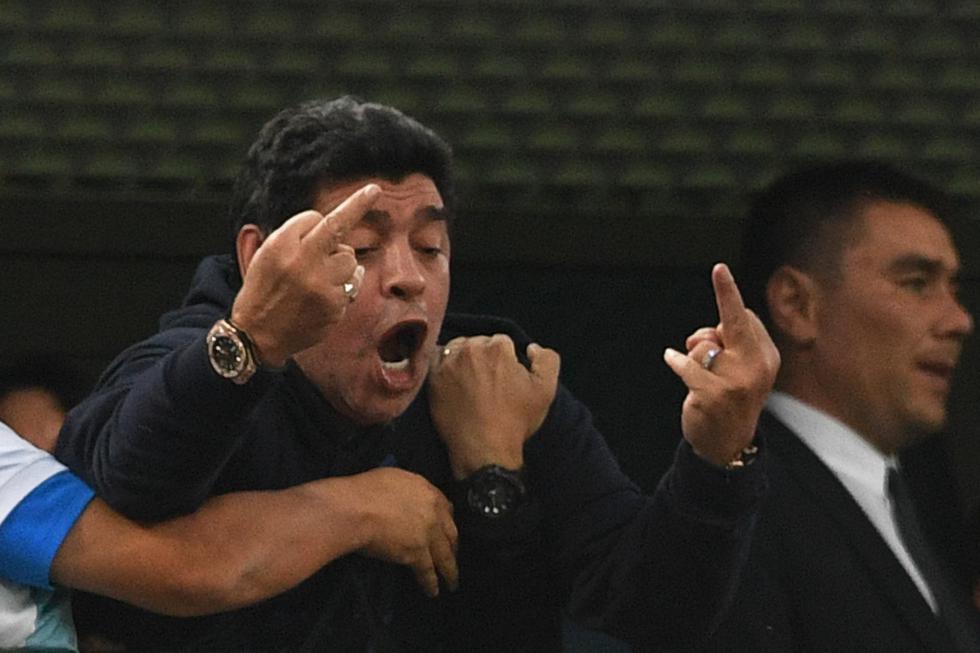 Update, June 26, 6:20 p.m.: After the game, Maradona was reportedly treated by paramedics and taken to a hospital. The Independent says he's in stable condition.