On Saturday, hours after Lionel Messi and Argentina got bounced from the World Cup after a 4–3 defeat to France, Portugal, Cristiano Ronaldo, and Cristiano Ronaldo's thigh muscles exited the stage at the hands of Uruguay. The 2–1 victory was all the more spectacular for La Celeste given that it had to overcome a first-half Ronaldo free kick. Although the kick didn't go into the back of the net, the Uruguayan players were doubtless intimidated by the Portuguese star's leg-baring technique.
This wasn't the first time Ronaldo pulled off this maneuver during the 2018 World Cup.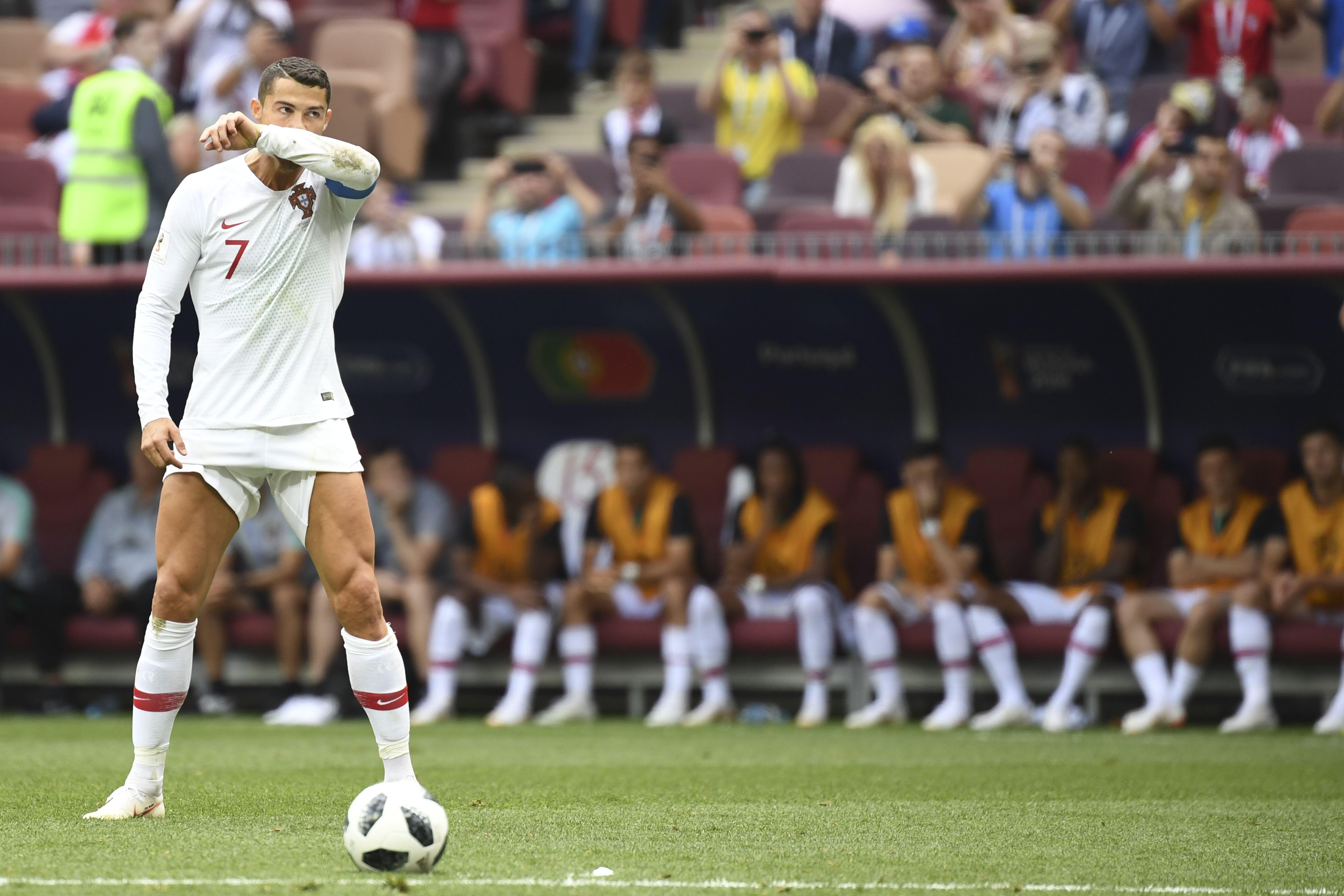 Nor was it the second time Ronaldo pulled off this maneuver during the 2018 World Cup.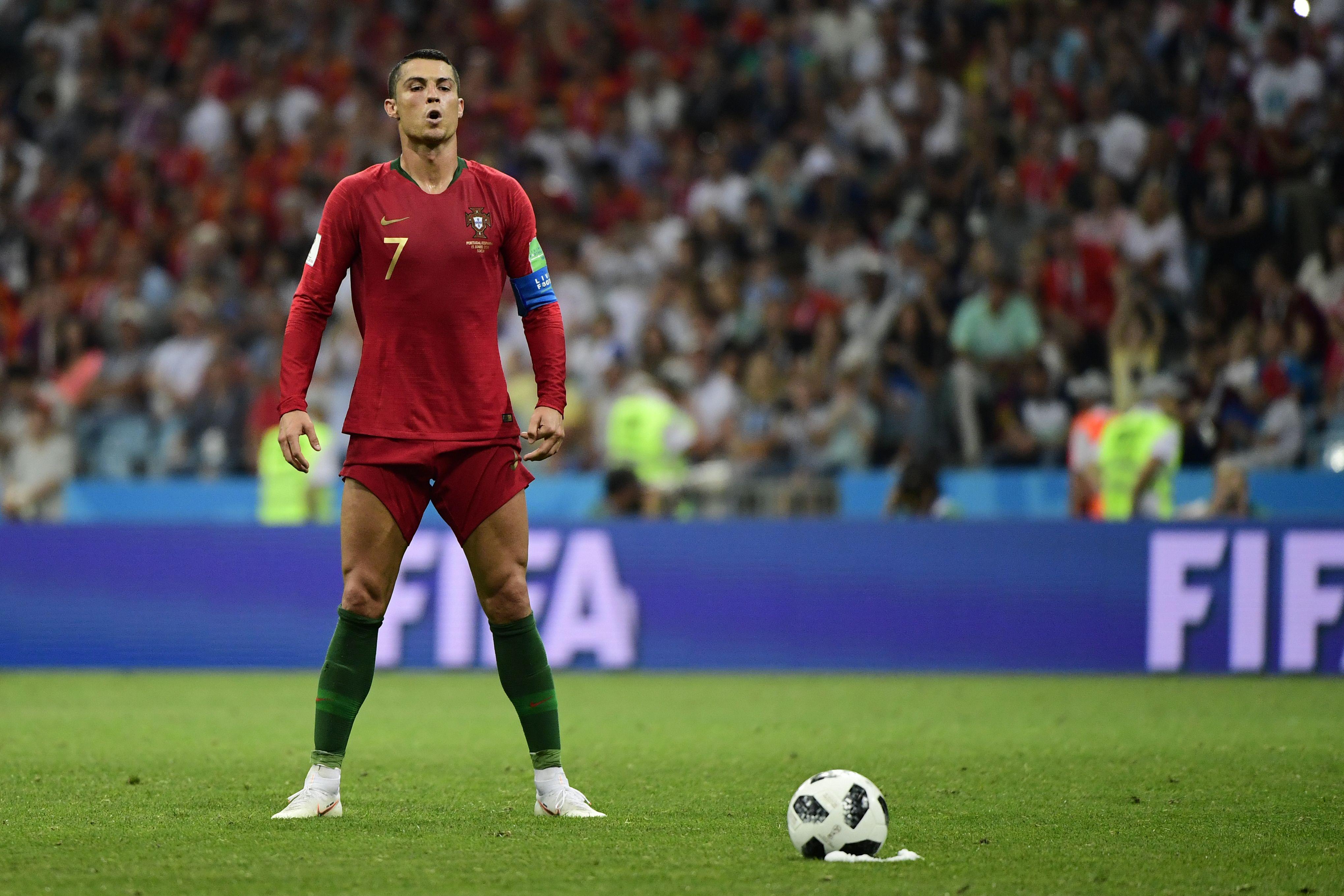 Ronaldo and his hiked-up shorts executed a spectacular free-kick goal in Portugal's first game of the tournament, tying Spain 3–3 thanks to this late, nude-legged strike.
Mike Phelan, who was a coach for Manchester United during Ronaldo's tenure with the club, wrote for the Daily Mail this week that the global icon's free-kick stance is in large part a branding exercise. "He is the ultimate showman. He has that slight arrogance. When he pulls those shorts up and shows his thighs, he is saying 'All eyes on me' and this is going in," Phelan wrote. "He understands the marketing side of it. The way he struts up and places it; the world is watching him."
Ronaldo, though, wasn't a habitual shorts-hiker when he played for Manchester United.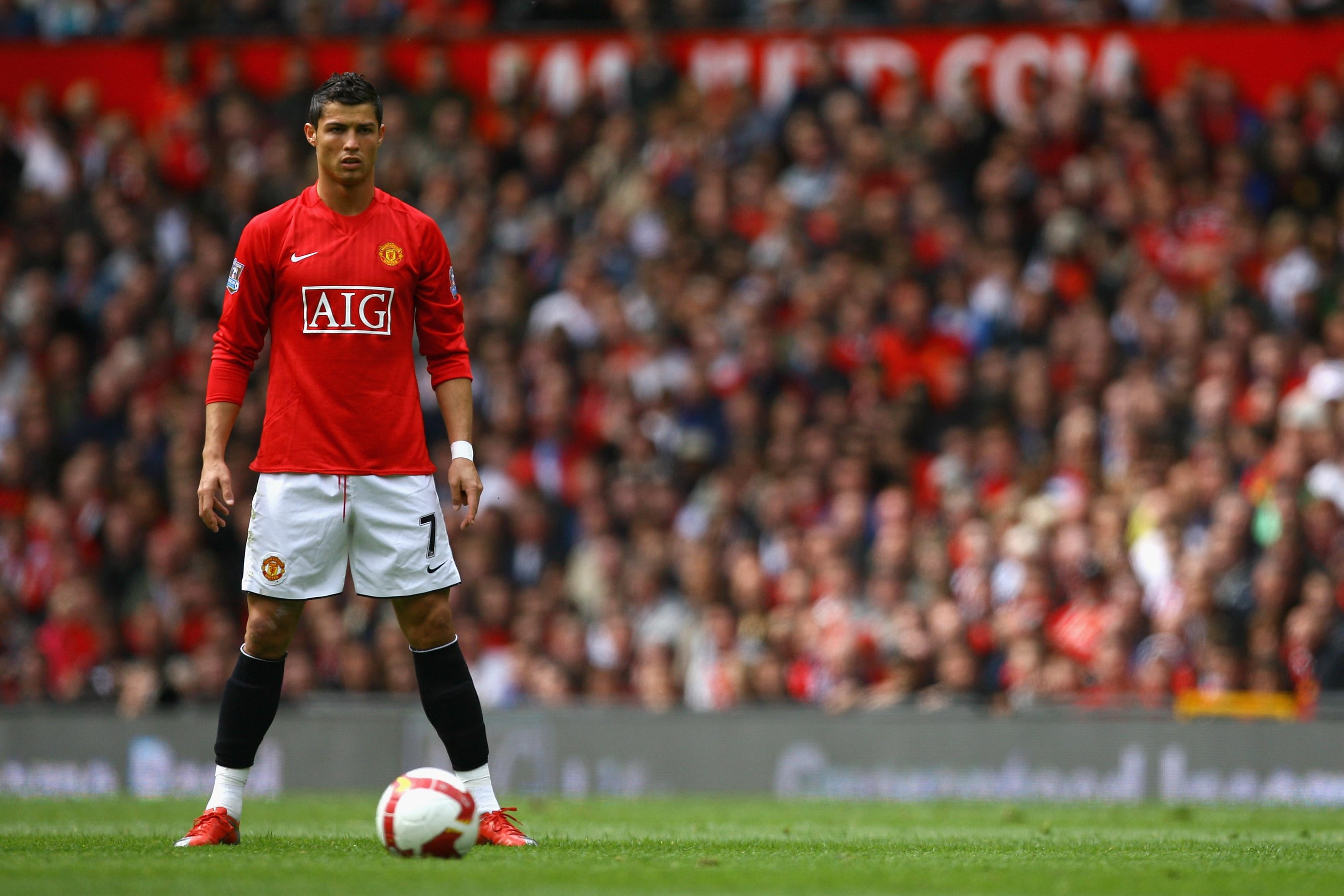 Our man has been known to test the limits of shorts shortness in training with Real Madrid.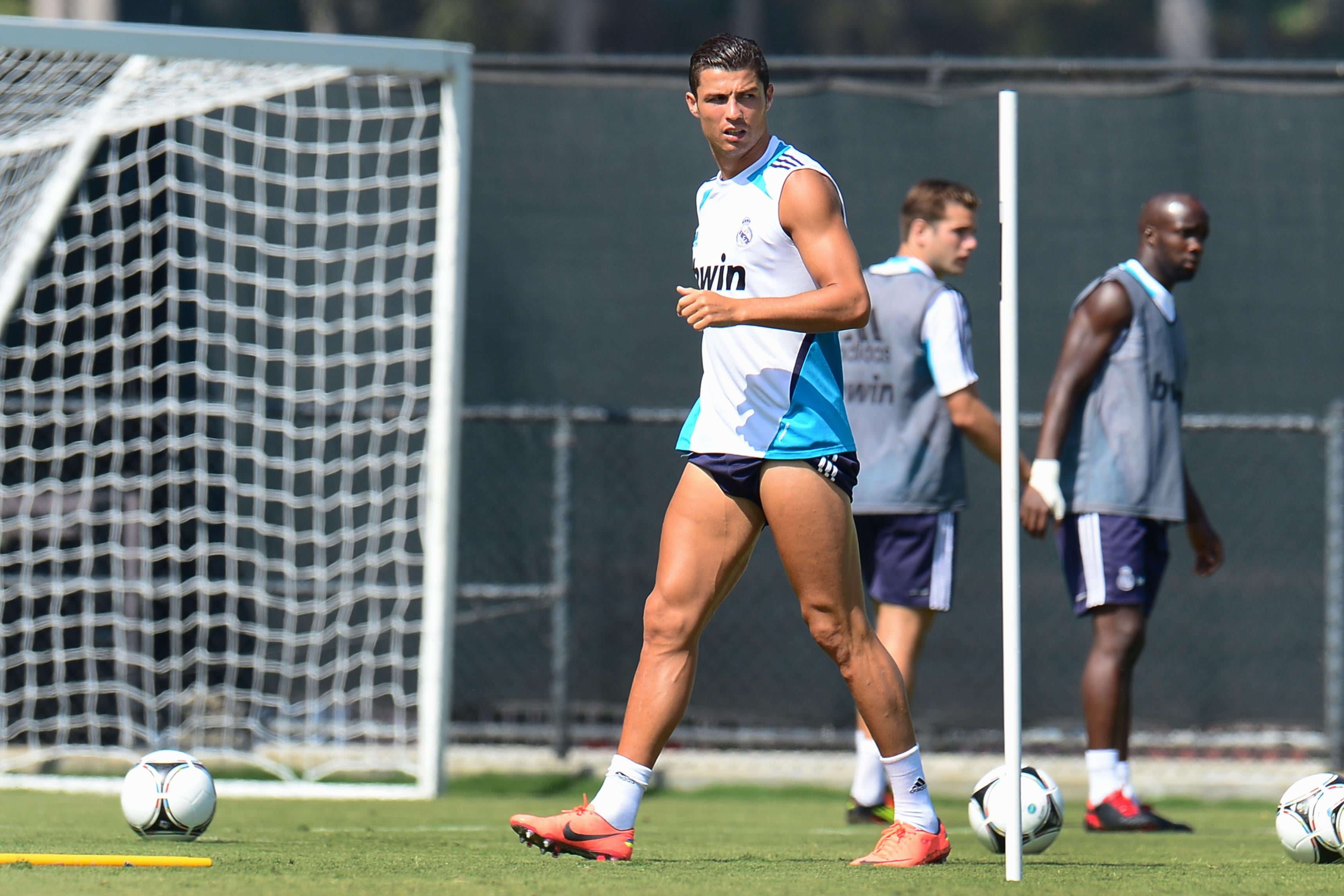 But Ronaldo was showing just a little bit of knee when he took this free kick for Real Madrid last year.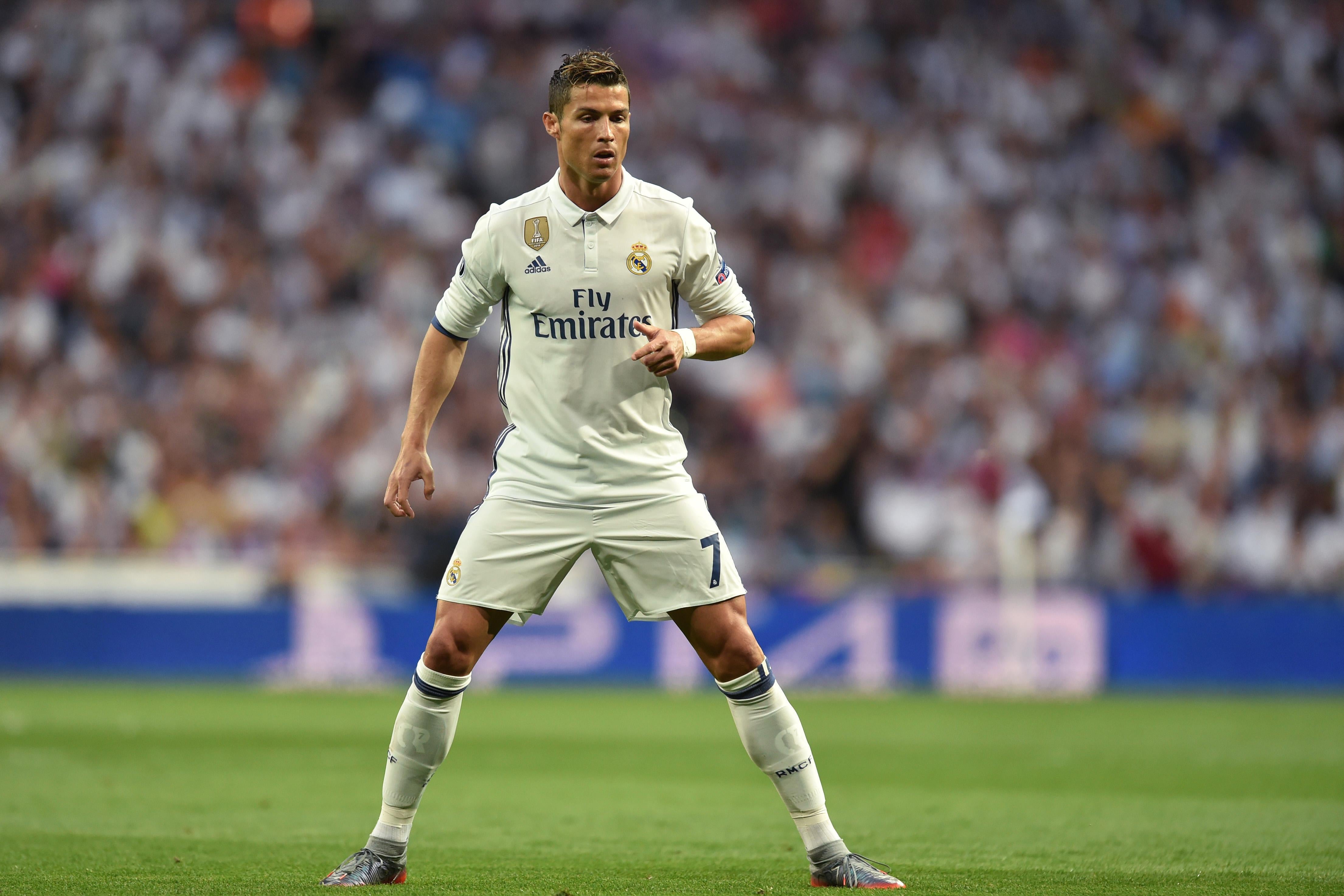 His shorts were also down in the typical shorts-wearing position in last year's Confederations Cup.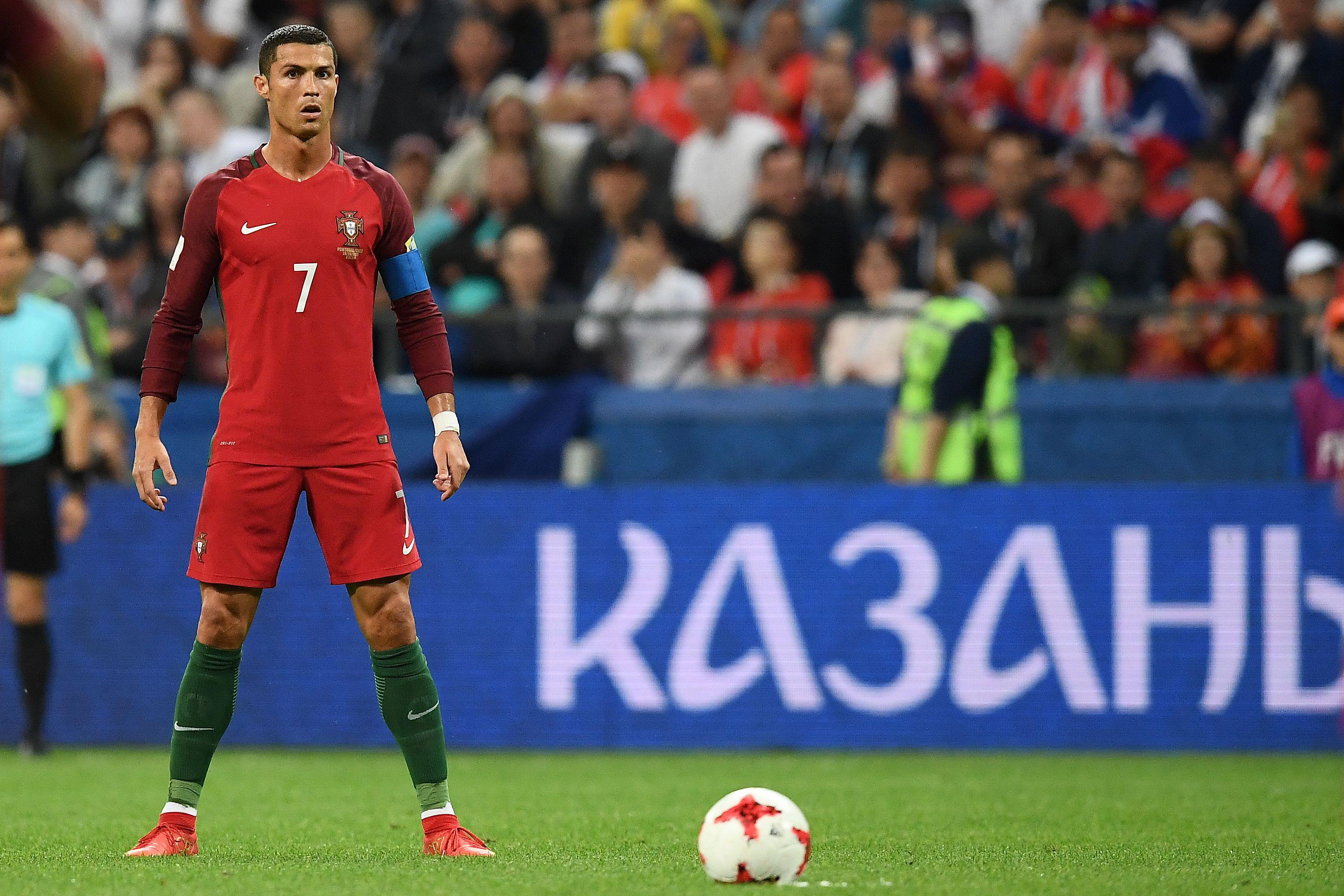 Ronaldo's thighs, perhaps, come out only on the world's biggest stage. (And during training, so they can prepare for the world's biggest stage.) In Russia in 2018, those thighs were ready for their moment. Unfortunately, the rest of Ronaldo's body and the nation of Portugal couldn't live up to their impossibly high standards.