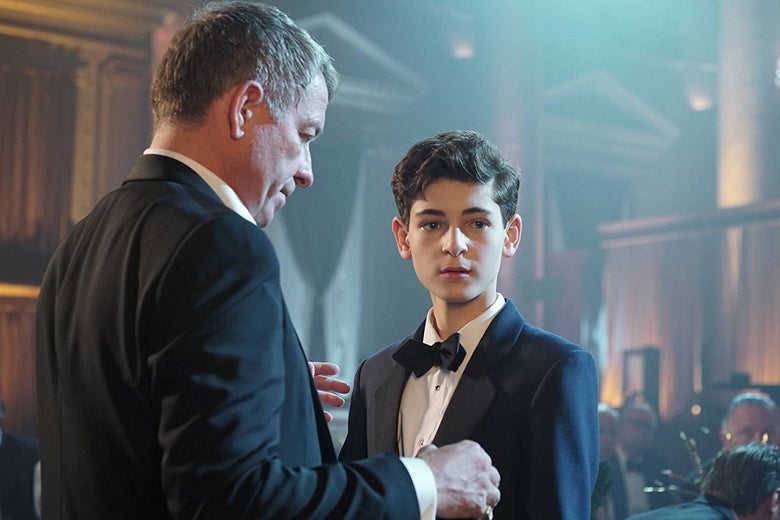 Bruno Heller, the creator of Rome and The Mentalist, seems to have found his new niche: making Batman prequels for television. According to the Hollywood Reporter, the Gotham showrunner has just sold another such show, Pennyworth, to Epix for a 10-episode, direct-to-series order. Sean Pertwee, who currently plays Alfred Pennyworth on Gotham, is not involved in the production, which will be set in a different universe from Fox's show and explore the backstory of Bruce Wayne's longtime butler and companion.
More specifically, Pennyworth will probe "Alfred's origins as a former British SAS soldier who forms a secret company and goes to work with Thomas Wayne—Bruce's billionaire father—in 1960s London." That's all very well for a drama, but here at Slate, we'd prefer an Alfred spinoff that really shows off his wry sense of humor and the ridiculousness of knowing your very wealthy employer spends his nights roaming the streets dressed as a bat. To that end, here are some ideas for Alfred Pennyworth–starring comedies we'd like to see:
Wayne Manor
You know, like Downton Abbey, but with superheroes. Upstairs, Master Wayne is trying to foil the Riddler's latest plot. Downstairs, Alfred sniffs disapprovingly as he scrubs blood out of the Batsuit for the billionth time. Call me, Julian Fellowes.
Waiting for Batman
A show in which Alfred is perpetually waiting for Bruce Wayne to arrive back at the manor, which he never quite does before the end of the episode. A good setup for another spinoff, Robincrantz and Gordonstern Are Dead.
Alfie Pennyworth
I refuse to accept that it's just a coincidence that Michael Caine has played both Alfie Elkins, the womanizing chauffeur, and Alfred Pennyworth, the respectable butler. Who wouldn't watch a series that accepts the obvious truth that these are in fact, the same person? Alfie Pennyworth: respectable butler by day, vigilante enabler by night, ladies man 24/7.
Alfreds
Like Heathers, except that instead of a high school full of teenage girls named Heather, it's a mansion full of butlers named Alfred, all played by the many actors who have some experience in the role. (This would include Pertwee, Caine, Jeremy Irons, Ian Abercrombie's ghost, etc.)
Bonus points if it's shot in a reality show–style format.
ALF(red)
OK, so I haven't really thought this one through, but just imagine the poster!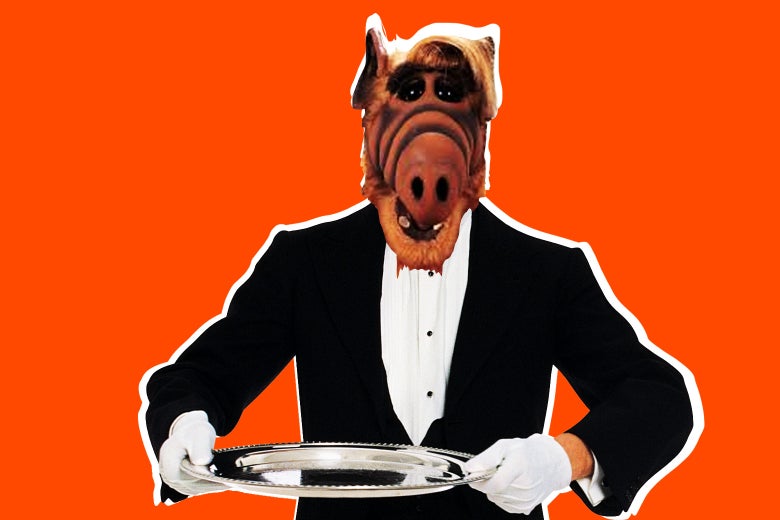 Need I say more?
---