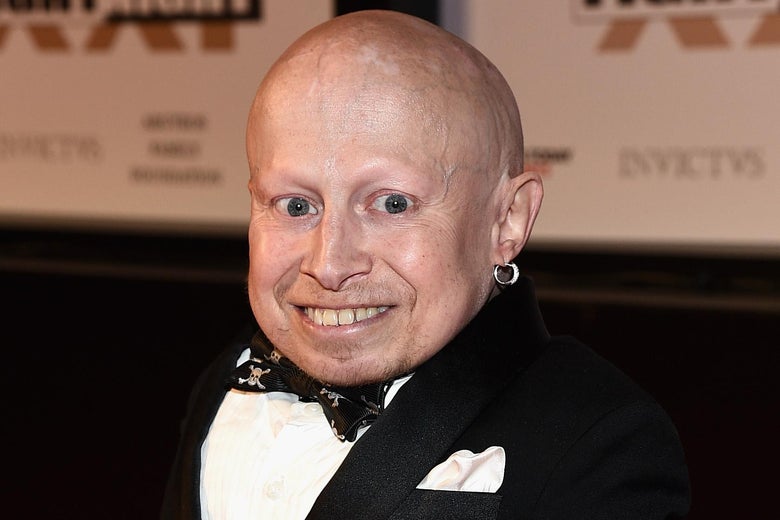 Verne Troyer, the actor best known for his recurring role as Mini-Me in the Austin Powers franchise, died Saturday afternoon, TMZ reports.
Troyer, who has battled alcoholism for years, was hospitalized earlier in April when friends reported he was suicidal. His death was confirmed in a statement from his family.
Troyer, whose diminutive size was caused by achondroplasia dwarfism, hailed from Sturgis, Michigan. He began his career as a stunt man in the 1994 John Hughes–written Baby's Day Out, in which Troyer did stunts for a toddler. He achieved worldwide fame in 1999's Austin Powers: The Spy Who Shagged Me, in which he played "Mini-Me," a miniature clone of Mike Meyers' supervillain, Dr. Evil. Meyers and Troyer won that year's MTV Movie Award for Best On-Screen Duo for their respective roles.
Troyer returned for the the third Austin Powers film, 2002's Austin Powers in Goldmember, and also had a recurring role on the short-lived sitcom Shasta McNasty. But his biggest successes after the Austin Powers series came from playing himself, appearing on a wide range of reality TV shows including The Surreal Life and Celebrity Big Brother. He was 49.
---