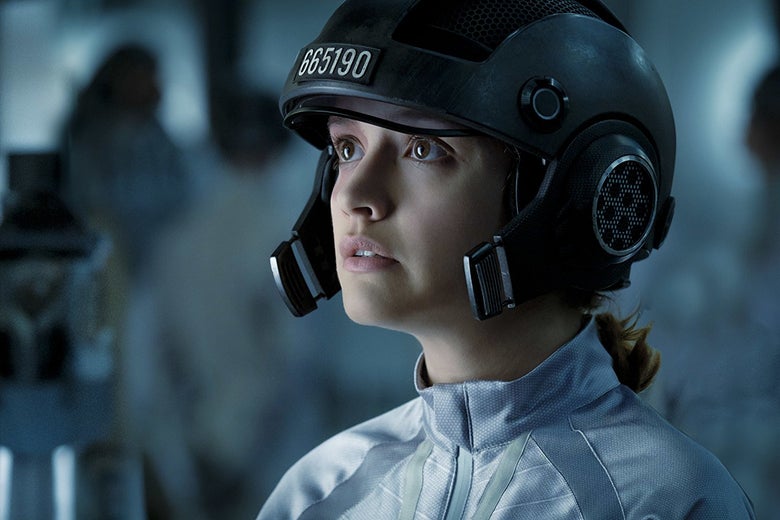 On the Spoiler Special podcast, Slate critics discuss movies, the occasional TV show, and, once in a blue moon, another podcast, in full, spoiler-filled detail. In this week's episode, Slate's film critic Dana Stevens, the Verge culture editor Laura Hudson, Slate copy editor Dawnthea Price, and Slate culture editor Forrest Wickman spoil Ready Player One. Who is this movie for—gamers who are the age of its heroes or older audiences who will appreciate the '80s pop culture references? Is this adaptation of Ernest Cline's novel for the OASIS or against it? And why isn't Mark Rylance's tech guru the villain?
Listen to them discuss these and other questions below. You can also check out past Spoiler Specials, and you can subscribe to the podcast on Apple Podcasts. Note: As the title indicates, each installment contains spoilers galore.
Email: spoilers@slate.com
Podcast production by Daniel Schroeder.
Read more in Slate about Ready Player One:
• Ready Player One Is a Feat of State-of-the Art Pop Culture Navel Gazing
• What Ready Player One Leaves Out of Its Third-Act Twist
• Ernest Cline's Follow-Up to Ready Player One Embodies Everything Wrong With Gaming Culture
If you think Slate's election coverage matters…
Support our work: become a Slate Plus member. You'll get exclusive members-only content and a suite of great benefits—and you'll help secure Slate's future.
Join Slate Plus
Join
---