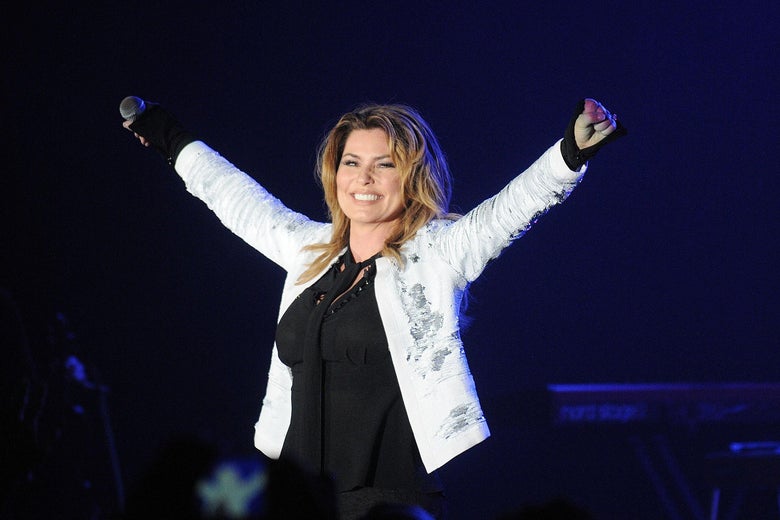 In a far-reaching interview with the Guardian, Shania Twain opened up about her tough childhood, her divorce, and her struggles with losing and regaining her singing voice. She also touches on American politics, though, as a Canadian, it seems like maybe she hasn't been following things that closely:
If she had been able to vote in the US election, she would have plumped for Donald Trump, she says. "I would have voted for him because, even though he was offensive, he seemed honest. Do you want straight or polite? Not that you shouldn't be able to have both. If I were voting, I just don't want bullshit. I would have voted for a feeling that it was transparent. And politics has a reputation of not being that, right?"
Honest. Straight. No bullshit. Transparent. That's Donald Trump, all right!
Update, 8:35 p.m.: The country music star responded to backlash against her comments in a series of tweets that includes an apology (of sorts) and an insistence that she "[does] not hold any common moral beliefs with the current President." "My answer was awkward, but certainly should not be taken as representative of my values nor does it mean I endorse him," she added.
OK then! That ought to clear this whole thing up.
---