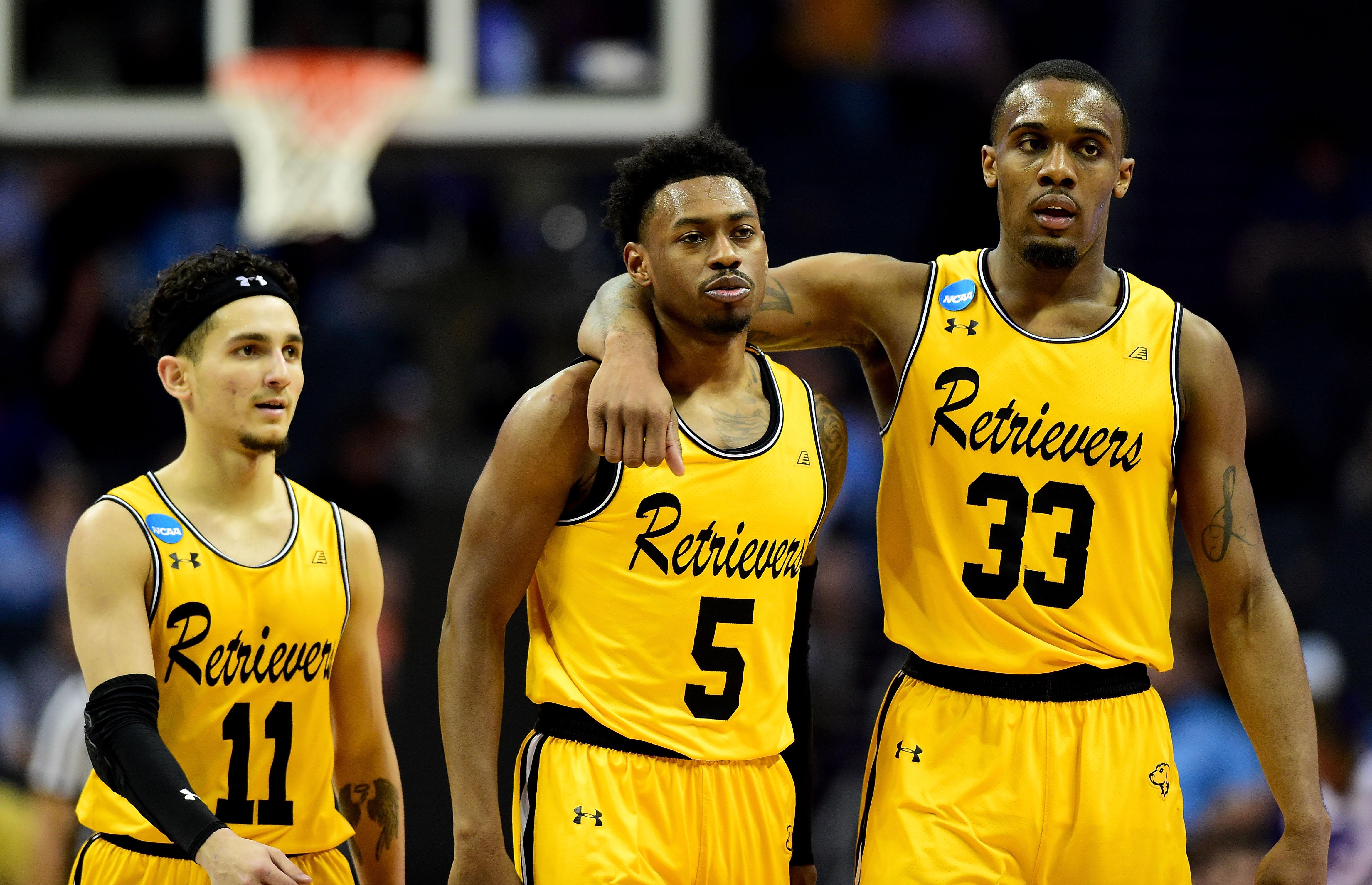 On Friday, the University of Maryland, Baltimore County Retrievers engineered the most incredible upset in college basketball history, blowing out top-ranked Virginia by 20 points. Given that they'd already made history by becoming the first No. 16 seed to beat a No. 1 in the men's tournament, everything that followed for UMBC would be gravy. Come Sunday, the gravy had sadly outlived its shelf life.
Facing another defensive-minded team in the Kansas State Wildcats, the Retrievers didn't play all that differently than they had against Virginia. They were pests on defense, pushed the pace, and jacked up quick shots in transition. The difference was that the shots didn't go in against Kansas State. Alas, the secret code of basketball has been cracked.
The Retrievers' frenetic, freewheeling style can be ruthlessly effective, as it was against Virginia. It can also be alarmingly ineffective, which is what happened in January when they lost to Albany by 44 points. On Sunday, UMBC was, let's say, ruthlessly ineffective—good/bad enough for a valiant, hard-to-watch 50-43 loss to Kansas State.
While UMBC shot a blistering 54.2 percent from the field against the Cavaliers' top-ranked defense, they made only 29.8 percent of their shots against Kansas State. Regression to the mean is an inevitability, but it would've been nice for that inevitability to wash over the Retrievers a couple of weeks from now. UMBC was a lot of fun.
Physical fatigue alone may have been enough to bring the Retrievers to heel. The psychological wear of being America's darlings for 48 hours probably took a toll too. Point guard K.J. Maura told reporters he didn't go to sleep until 5 in the morning after the Virginia game. On the court against the Wildcats, though, he was as feisty as ever.
The Retrievers got another spirited performance from senior Jairus Lyles, although, like his team as a whole, made field goals were missing from his game. UMBC's invincible hero had thrown himself at the Cavaliers with focused abandon all Friday night, but he only managed to convert four of his 15 shot attempts against Kansas State.
Nonetheless, UMBC hung tough, and it wasn't until a late 6-0 Wildcats run that the Retrievers finally rolled over. Kansas State forward Xavier Sneed made some huge plays down the stretch, and it was enough to ensure UMBC would only make history once this weekend.
Sneed and Kansas State deserve credit for doing what Virginia couldn't. But unless they make it to the Final Four or beyond, few outside Manhattan, Kansas will remember this Wildcats team. The Retrievers, meanwhile, have locked up their rightful place in the sports world's collective consciousness.
There are some benefits to being a No. 16 seed, and in order to reap them, all UMBC had to do was win one game.
---