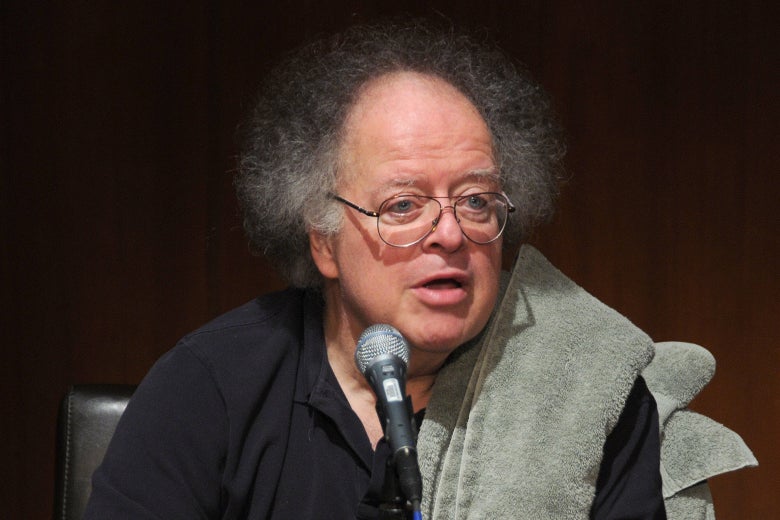 As in so many other industries, the #MeToo movement has sent a shockwave through the world of classical music, one that has now led the Metropolitan Opera to cut ties with a legendary conductor. The New York Times reports that on Monday, the Met officially fired James Levine, who previously served as its music director for 40 years, over sexual misconduct accusations from both before and during his tenure at the opera house. The Met suspended Levine in December and launched an investigation after four men publicly accused him of sexually abusing them when they were his students. Three of the accusers say the abuse happened while they were teenagers.
Levine has denied the allegations as "unfounded," adding in a statement that "I have not lived my life as an oppressor or an aggressor." But an investigation conducted by the Met that included interviews with 70 people concluded that Levine had engaged in "sexually abusive and harassing conduct" and that it would be "inappropriate and impossible for Mr. Levine to continue to work at the Met." While Levine retired as music director in 2016, he had continued to work as a conductor and was the artistic director of the Met's young artist development program.
The Met had previously received complaints about Levine at least twice over the years: In 1979, in an anonymous letter, and in 2016, when Illinois' Lake Forest Police contacted the Met's general manager Peter Gelb while investigating the claims of Ashok Pai.
You can read the full report over at the New York Times.
*Update, March 15, 2018: James Levine filed a lawsuit against the Metropolitan Opera for defamation and breach of contract on Thursday, accusing the institution and its general manager, Peter Gelb, of "cynically hijacking the good will of the #MeToo movement" and having "brazenly seized on these allegations as a pretext to end a longstanding personal campaign to force Levine out of the Met." He is suing for at least $5.8 million.
---