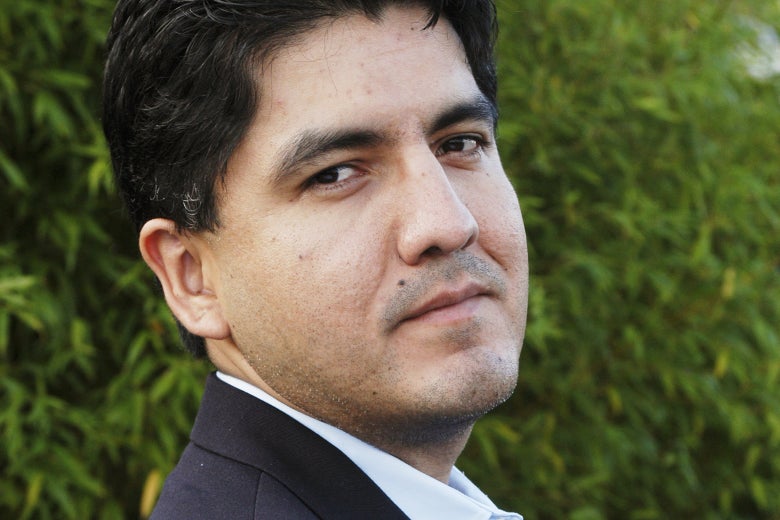 The #MeToo movement continues to rock the literary world, and Sherman Alexie is the latest to be hit with sexual misconduct allegations. On Feb. 23, Litsa Dremousis tweeted that "by my count, there are now over 20 women who are accusing him of harassment" and added that Alexie "knew exactly whom to target." (She later specified that she meant that Alexie, who is Spokane and Coeur d'Alene, targeted other Native American authors.) Alexie denied those allegations, writing, "I reject the accusations, insinuations, and outright falsehoods made by Litsa Dremousis, who has led the charges against me," and accusing Dremousis of withholding information about a prior, consensual sexual relationship between the two of them.
However, in the same statement, Alexie also issued a vague apology:
There are women telling the truth about my behavior and I have no recollection of physically or verbally threatening anybody or their careers. That would be completely out of character. I have made poor decisions and I am working hard to become a healthier man who makes healthier decisions.

Again, I apologize to the people I have hurt. I am genuinely sorry.
On Tuesday, NPR published a story in which three women spoke for the first time on the record about Alexie, describing a pattern of behavior in which either he showed a professional interest in them or they approached him in a professional capacity, followed by Alexie making unwanted sexual advances. NPR also spoke to seven other women who asked to remain anonymous.
Jeanine Walker, a poet and teacher, said that Alexie requested to see her manuscript and that the two were friendly until he made an advance on her after a game of basketball. She told NPR that while Alexie was the one who initially reached out, he never gave substantial feedback on her poetry. Erika Wurth, then an aspiring writer, said that over the course of several years, she and Alexie had two sexual encounters "that ended badly," and that he later gave her a quote for her book and a letter of recommendation, "which she now thinks was to keep her quiet."
Elissa Washuta told NPR that Alexie made sexual comments to her in front of others:
She met Alexie when she was getting ready to publish her first book, and was hoping that he could help her with it. She went out one night with a group of people that included Alexie. She was chatting with him when "seemingly apropos of nothing, Sherman told me that he could have sex with me if he wanted to," she says. "But he used a stronger word, beginning with F. You know, he had not said it quietly, he had not whispered it. It seemed that the men we were talking to could have heard it. I couldn't believe that somebody would say something to me like that. This older man who I didn't know, who was much more powerful than me."
Washuta also said that after she and Alexie became colleagues at the Institute of American Indian Arts, Alexie "tried to lure her to his hotel room" during a work-related trip to Santa Fe, New Mexico. Both Washuta and Wurth told NPR they worry that their encounters with Alexie could harm their careers, given his influence within the industry and particularly among Native American writers.
Alexie has not yet responded to NPR's story, which you can listen to and read in full here.
---