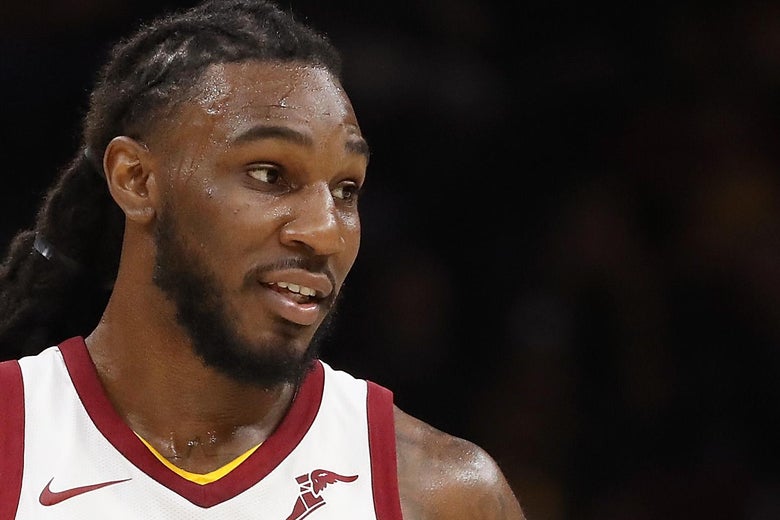 With the last six Western Conference playoff spots up for grabs, Friday night's game between the Minnesota Timberwolves and Utah Jazz was a pivotal one. The Wolves didn't handle the pressure, and things got so saucy in Salt Lake City that you have to wonder whether someone spiked the diet ginger ale with regular ginger ale.
Star Timberwolves center Karl-Anthony Towns got ejected in the first half, but the contest really raged to a rolling boil in the fourth quarter, when Minnesota point guard Jeff Teague body-checked Utah's Ricky Rubio into the Wolves' bench and earned himself an early trip to the locker room.
Despite the ejections, there were still enough Timberwolves players available to keep the bad blood going. A few minutes later, Jazz forward Jae Crowder got so frustrated after being whistled for a foul that he stomped to the scorers' table and, judging by the reaction of the Utah fan seated courtside, uncorked some testy verbiage.
A Twitter account purporting to be Emma, the flummoxed courtside fan, provided some details. "Just swore really loud in my face hdkddjoskb," she wrote after posting a photo of "[t]he moment it all happened." Unlike Bill Murray's whisper to Scarlett Johansson at the end of Lost in Translation, the specifics of this emotional exchange aren't left to audience interpretation, as Emma also revealed what, exactly, Crowder said.
Goes to show, you just never know what you'll hear on a night out in Salt Lake City.
---