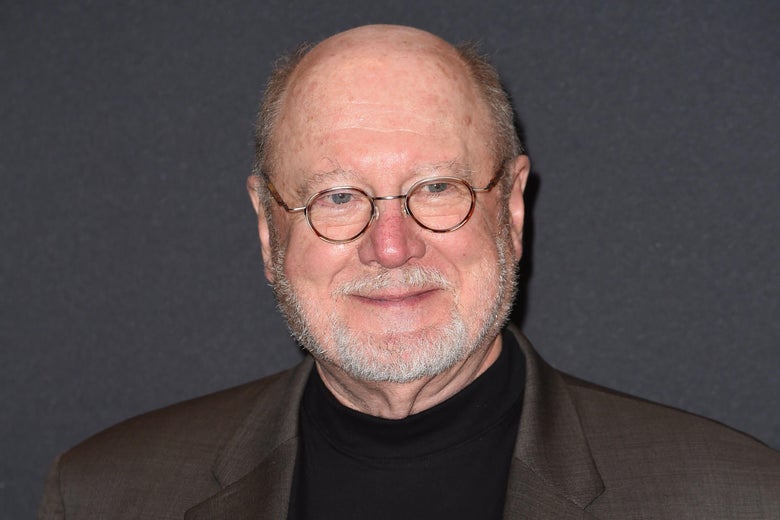 Actor David Ogden Stiers, best known for his role as Maj. Charles Emerson Winchester III on M*A*S*H, died Saturday at the age of 75, the New York Times reports. Stiers' agent announced the news on Twitter:
Stiers joined M*A*S*H in 1977 for sixth season of the long-running show, when actor Larry Linville, who played Frank Burns, the series' main antagonist up to that point, left the show. Linville's character had been a lowbrow tyrant with few redeeming qualities, but although Stiers filled the same structural role—an authority figure for the rest of the cast to bounce off—Charles Emerson Winchester III was of a different breed. Quite literally: As his name implies, Winchester came from money, a prominent Bostonian family. When Stiers played Winchester for comedy, his clipped diction and dry delivery made for one of television's greatest prigs. Look at his line reading when, upon being told that "Li'l Abner" is the greatest comic strip in the world, he retorts, "That is roughly comparable to being the finest ballerina in all of Galveston."
Stiers narrows his eyes on the word "Galveston," as though it pains him to even pronounce it—though he does so quite precisely, presumably out of noblesse oblige. But Winchester was more complicated than a simple foil for the rest of the cast, and Stiers took the character to deeper places whenever he was given the opportunity, as in the eleventh season episode where he went out of his way to help a stuttering soldier. His co-star Alan Alda paid tribute to him on Twitter:
Stiers hailed from Peoria, Illinois, and studied acting at Julliard after a seven-year stint with the Santa Clara Shakespeare Festival. He was a member of John Houseman's Acting Company, appearing in their productions of The Three Sisters and The Beggar's Opera. Film roles included Drive, He Said; Oh, God!; The Accidental Tourist; and five Woody Allen movies, most recently 2001's The Curse of the Jade Scorpion. Stiers also had a vibrant career in voice acting: he played Cogsworth in Disney's 1991 Beauty and the Beast film, and went on to lend his voice to a dizzying array of Disney projects ranging from video games and direct-to-video sequels to 2002's Lilo and Stitch.
The actor's close relationship with Disney was a contributing factor to Stiers' decision to remain in the closet, as he explained when he came out as a gay man in a 2009 interview:
… many have this idealistic belief that the entertainment industry and studios like Walt Disney are gay friendly. For the most part they are, but that doesn't mean for them that business does not come first. It's a matter of economics. … A lot of my income has been derived from voicing Disney and family programming. What they might allow in a more known actor, they prefer not having to deal with in minor players. … Cogsworth, the character I did on Beauty and the Beast, could be a bit flamboyant on screen, because basically he is a cartoon, but they didn't want Cogsworth to become Disney's gay character because it got around a gay man was playing him.
Stiers chose to come out in 2009, he said, because he wanted "to spend my life's twilight being just who I am," regardless of any consequences for his career. In the nine years that followed, he appeared in a TV movie, two video games, 21 episodes of television, and three feature films.
---