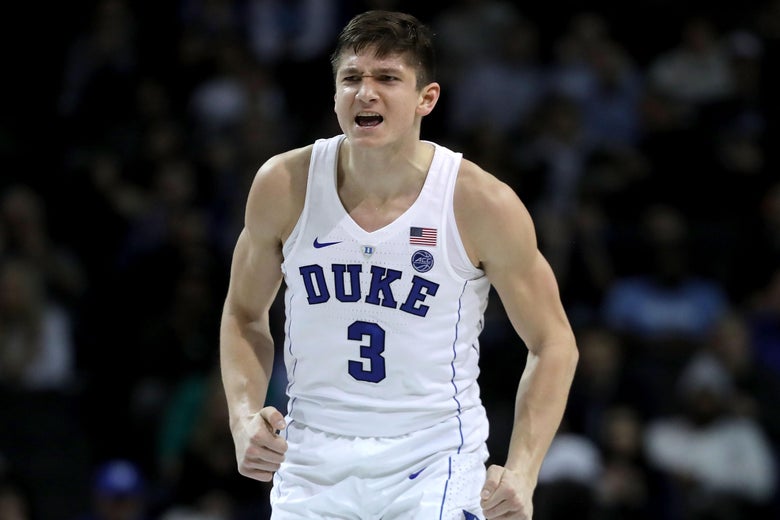 Is Grayson Allen a dirty player? Much like Guac costs extra, is that OK?, it's a question you have to hear even though you already know your answer. Nonetheless, Duke played North Carolina in the ACC tournament on Friday night, and that means we get to ask it again.
UNC beat Duke 74-69, but much of the postgame chatter was dedicated to a sneaky hip-check Allen pulled late in the first half.
The refs called Allen for a flagrant one, and another clip got added to the seemingly never-ending highlight package of the Duke senior's most notable trips, kicks, and moments of questionable clumsiness.
Even the New York Times took a shot at the Duke star with their headline: "Grayson Allen Finds a New Way to Trip an Opponent; Duke Loses to U.N.C." The Gray Lady has gone on-record, and she thinks Allen is a punk.
Whether or not you believe Allen is a dirty player is not important. What is important is that he continues these antics throughout the tournament. March Madness needs a villain, and few college players have ever fit the bill better than he. If Allen starts behaving like a sporting gentlemen come tournament time, it would represent March's rarest creature: the surprise upset that isn't any fun.
Support our journalism
Help us continue covering the news and issues important to you—and get ad-free podcasts and bonus segments, members-only content, and other great benefits.
Join Slate Plus
Join
---