Amazon seems to have everything—robotic grocery stores! Insane tax autonomy! A superhero show about a tick! But on Thursday an exclusive report from Reuters revealed one thing the company might not have: The income to back its swelling list of original streaming content.
The report can be difficult to parse if you're not a numbers person (see: self), and that's partly intentional. Like Netflix, Amazon is notoriously secretive about its streaming numbers, even keeping vital information, like how many overall subscribers they've earned from video content, a secret from investors. But according to documents Reuters managed to acquire, the company appears to rely upon video for getting regular users to sign up for Prime, and they calculate a show's financial success based on how much it cost to produce and how many Prime subscribers it draws in.
The numbers reported by Reuters are specific to Amazon's original TV shows, and do not indicate how much revenue the company has generated from film projects like Wonder Wheel and Manchester by the Sea. As of early 2017, roughly 26 million U.S. Prime members had watched TV on Amazon. Netflix had twice as many views as of the first quarter of 2017, though it's unclear how many of those were active viewers.
A source informed Reuters that Amazon evaluates shows based on the number of times that show was the first thing viewed by a Prime subscriber after signing up. "The company then calculates how expensive the viewer was to acquire by dividing the show's costs by the number of first streams it had," the report explains. "The lower that figure, the better." Unfortunately, a number of beloved Amazon shows sport high costs per first stream.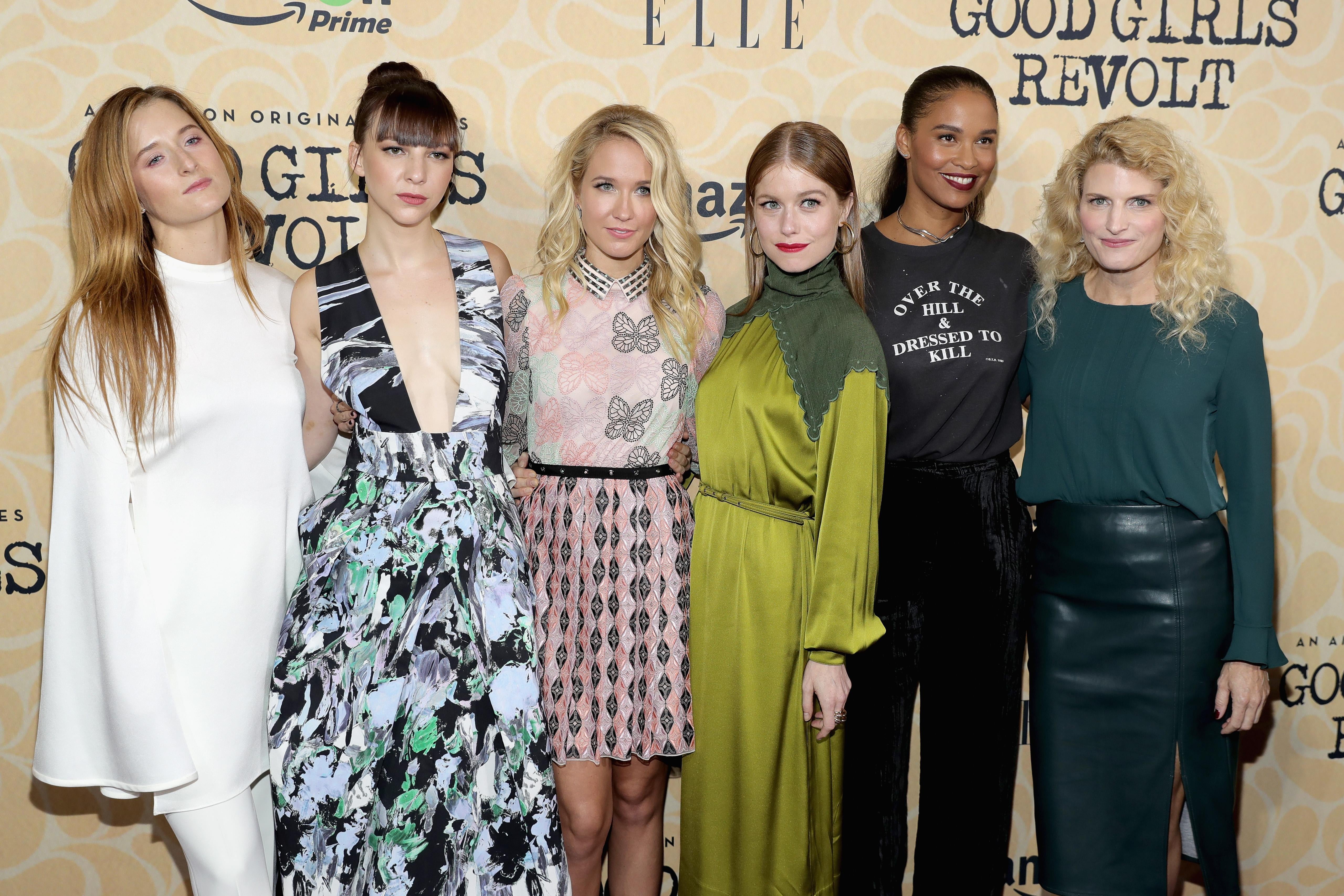 While The Man in the High Castle, for instance, had one of the lowest costs per first stream after its first season, $63, that number jumped up to a whopping $829 following the production of Season Two. Mozart in the Jungle season two, despite having one of the studio's lowest budgets at $37 million, cost $581 per first stream. Feminist cult favorite Good Girls Revolt was singled out as the highest cost per stream: $1,560 against its $81 million season one budget. The show got the axe after one season and just 1.6 million viewers.
Even critical acclaim doesn't necessarily do Amazon any favors, as Emmy-winner Transparent drew a U.S. audience of 4 million in its first season and only attracted about 1.3 million for season three. As a result, Amazon is turning to more mainstream fare—their Top Gear copycat The Grand Tour drew 1.5 million first streams from Prime members worldwide, and cost just $49 per subscriber in its first season.
These are troubling numbers, especially as Amazon charges head-on into a Lord of the Rings prequel series predicted to cost at least half a billion dollars should it produce more than one season. The company reportedly hopes the show will rival other big-draw fantasy hits like Game of Thrones.
These might look like rocky financials, but Amazon is still one of the biggest corporations of all time, with dystopian warehouse conditions and a ludicrously wealthy CEO. Amazon's streaming arm will probably be fine at the end of the day, but your favorite small-time shows might not be.