The title of Alan Hollinghurst's new novel, The Sparsholt Affair, is the moniker given to a fictional British scandal from the 1960s. Like the real-life Profumo affair, it involves Tory politicians and the exchange of money for sex, but with a twist: In Hollinghurst's novel, the sex is between men, which was as illegal as prostitution at that time. One of the participants, David Sparsholt, a handsome war hero–turned–real estate developer captured in a notoriously compromising photograph, also has a name and face unusual enough to become forever associated with the scandal. This is dreadful for him, but also for his son Johnny, who for the rest of his life, whenever introduced to anyone new, waits for "the familiar momentary suspicion, and its tactful suppression, and the lingering curiosity, half cunning, half sympathetic, that ensued." The elder Sparsholt's feelings about the scandal are never made known to the reader. The Sparsholt Affair—a long, lusciously observant dive into a certain slice of 20th-century English life—is really about Johnny, a gay man born in 1952. Raised in circles where homosexuality was illegal and unspeakable, he lives long enough to sample the offerings of Grindr and to dance at an Ecstasy-fueled rave—then leave in a cab whose driver hands him a bottle of water and asks, "Had a good night, have we?"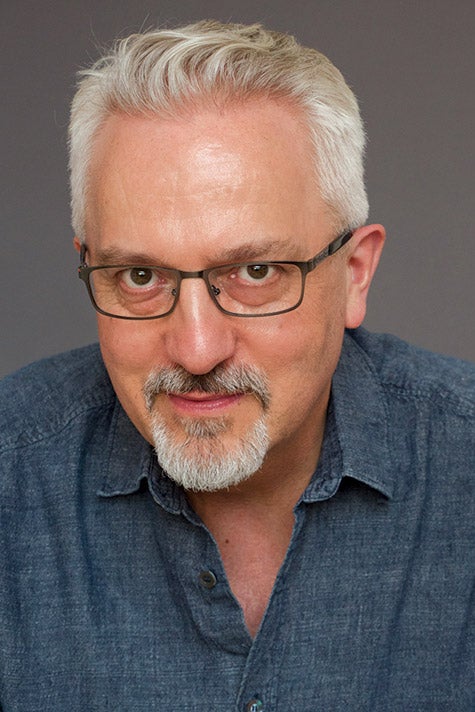 The Sparsholt Affair begins with the brief memoir of a supporting character, Freddie Green, one of a group of young friends at Oxford in 1940, all of the men on the brink of going to war. One fateful night, they glimpse through a window the hunky David Sparsholt lifting hand weights in a room across the quad. Freddie, who's straight, takes a mother-hen interest in the designs two of his friends have on the new boy, although he doubts their prospects given that Sparsholt has a fiancée. One of the would-be seducers, a rakish artist, claims to have "had" David; the other, Evert Dax, the son of an intimidating novelist known for his "dense, unfashionable but not insignificant writings," pines pitiably. The artist's encounter with David produces a red-chalk sketch of the nude undergraduate Adonis, minus an identifiable face—a drawing that will wend its way through the novel and end up in unlikely hands. Evert's crush results in a connection that will, without Johnny's knowledge, shape his life.
Freddie's memoir, written in shrewd mimicry of the fussy, euphemistic literary prose of mid-20th-century Britain, is followed by four sections in the third person taking place at intervals over the next 70 years. As in an Italian opera, most of the major events occur offstage. We see a summer from Johnny's youth, vacationing with his parents in Cornwall and playing host to a French boy whose family he'd stayed with the previous year as an exchange student. Johnny hopes to renew the furtive mutual erotic gratification the two boys shared in France, but his guest now only has eyes for girls. This itchy interlude of adolescent frustration contains intimations of the disaster to come, but Johnny is too attuned to his friend and "the hot-making magic of those sudden but longed-for moments when sex ran visibly close to the sunlit surface" to pick up on them.
Hollinghurst resumes the story a few years later, after the scandal, in '70s London. Johnny, now an aspiring painter working for an art restorer, is taken up by his father's old friend Evert and a coterie of writers and artists who hang around Evert's house in Chelsea. He befriends a posh young lesbian couple who bring him to his first gay club, has a few glorious but transitory trysts with random men, and longs for coupledom. Then the novel jumps ahead a few more years, and Johnny, now a successful portraitist, has both a life partner (later to become his husband) and a daughter via a sperm donation to the aforementioned lesbians. Part of this section is told from the perspective of 7-year-old Lucy, who has two mommies and a daddy to boot, as well as her father's canny eye for the tiny gestures that give away secret feelings and connections. "Daddy, do you know that man?" she asks when the two of them walk past a stranger in a park. She has noticed the way the man notices Johnny, "looking at him sharply for a moment, as if spotting and then doubting something and showing, with a grunt of acknowledgement, he had got it wrong."
Hollinghurst claims Henry James as his great influence. Like James, he finds the gradations of taste and class, the shifting balance of power between individuals as they gradually and sometimes inadvertently reveal themselves to each other, fascinating. Unlike James, he's not inclined to circle these observations with an infinite delicacy. His fiction delivers the frisson of witnessing such a rarefied sensibility expressing itself directly to the subjects of sex and and social power. "He knew his role so well," he has Johnny muse of his work as a painter. "Thirty years in the business, part servant, part entertainer, the visiting artisan with his humble superiority, his gift." The final section of The Sparsholt Affair gives us Johnny in his 60s, accepting a commission from a nouveau riche family, the wife the star of a reality TV series and the husband a bland dot-com millionaire, their living room a "shiny simulacra of country-house style." The awfulness of these people is the only unsubtle thing in the novel, but even so, the wife is not entirely unsympathetic.
Hollinghurst adores such moments, the sidelong glances and other nearly imperceptible signals of membership in a secret club. Later, dining out with his father, Johnny will charm a waiter into arranging a special dish "with a slow smile that he saw wake some other recognition in the boy, quickly repressed, but then coming out again in a sly smile of his own." If The Sparsholt Affair charts the great changes in gay life in Britain over the course of a lifetime, the novel also betrays a whiff of nostalgia for the old, subterranean ways gay men of Johnny's class once communicated their desire for each other. Theirs was a world of exquisite semaphore, the mastery of which offered a thrill all its own.
Conversations in the earlier sections of the novel keep tripping into double entendre; the characters can't seem to help themselves. When sex is repressed, paradoxically, it suffuses everything. The risks heighten the erotic intensity and the romance, in contrast with a present-day hookup Johnny arranges with a young man who can't stop flicking through the profiles of other available men on his smartphone. For him, Johnny thinks, "a half-dozen birds in the bush were worth one in the hand, the shimmer of potential sex was more alluring than the fact of it." "Contemporary life doesn't have the things I find most interesting," Hollinghurst told the New York Times Magazine in a recent profile. "Secrecy, concealment, danger."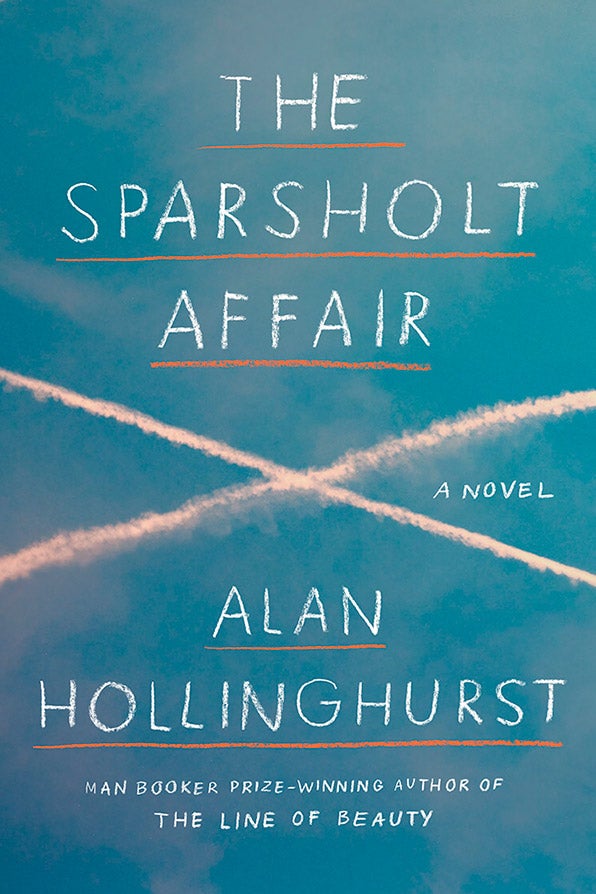 The Sparsholt Affair lacks the sturdy momentum of Hollinghurst's masterpiece, The Line of Beauty, winner of the 2004 Booker Prize. There's little reason to worry that the likable, yearning, good-looking Johnny won't fulfill his modest dreams. AIDS goes conspicuously unmentioned. But like all of Hollinghurst's novels this one is still a wonder, full of wit and tenderness, rendered in prose of unostentatious, classic beauty. There is no better English stylist alive. Observe the progress of a skiff through an estuary, the "million-sided sunlight on water green as the woods above, a dazzle over weeded rocks, sudden dark drops below." Or note how Hollinghurst suggests the disintegration of memory with an old photo album kept by Johnny's late mother, "in which over time the concealed paper mounts had one by one perished—now when you opened it the last photos slithered together in the gutter of the binding or tumbled out on to the floor, leaving only her inscriptions in white ink—'Edwina,' 'Cousin Patrick.' "The Sparsholt Affair is something like that photo album, a less-fragile memorial to a way of life that has vanished, a life full of needless suffering and cruelty but also a kind of grace.
—
The Sparsholt Affair by Alan Hollinghurst. Knopf.