Team USA's first medal of the 2018 Winter Olympics is in, and it belongs to Redmond "Red" Gerard, a 17-year-old from Colorado via Cleveland, who dispatched several higher-ranked, more-experienced competitors to win gold in the slopestyle snowboard event in this, his first Olympic Games. According to Olympic historian Hilary Evans, Gerard is the youngest male American Winter Olympics gold medalist in 90 years. He is almost certainly the youngest-looking male American medalist ever.
This is the United States' second consecutive gold medal in men's slopestyle snowboarding, after Sage Kotsenburg won the event in Sochi in 2014. In 2014, Red Gerard looked like this:
Though Gerard's winning score of 87.16 is lower than Kotsenburg's 93.50 from 2014, Gerard's gold might even be more impressive, given his youth and the dramatic nature of his victory. The Pyeongchang slopestyle course gave all the finalists fits, as athlete after athlete failed to land their tricks. Slopestyle finalists get three runs, and only their best run counts. Gerard fell on his first two runs, and he walked away from that second fall clutching his lower back.
On his third and final run, though, he was clearly feeling no pain. Gerard easily landed his second jump, which had given him trouble his first two tries, and then landed a triple cork 1440—sort of a simultaneous corkscrew/somersault thing involving four full rotations.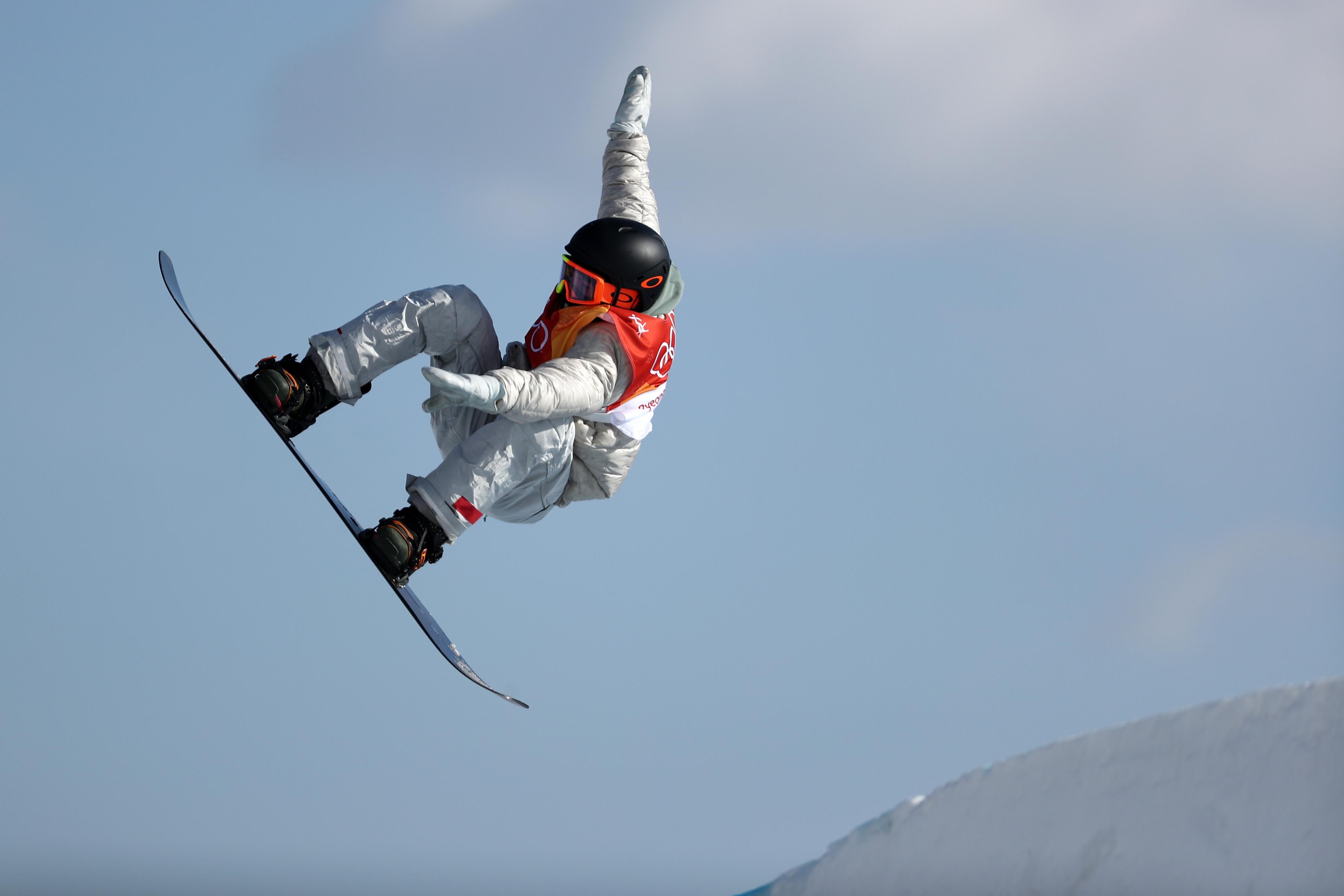 Gerard then pounded his hands together twice as he maneuvered to the base of the course and skidded into a wall, falling to the ground as if momentarily overcome by the weight of what he'd just accomplished.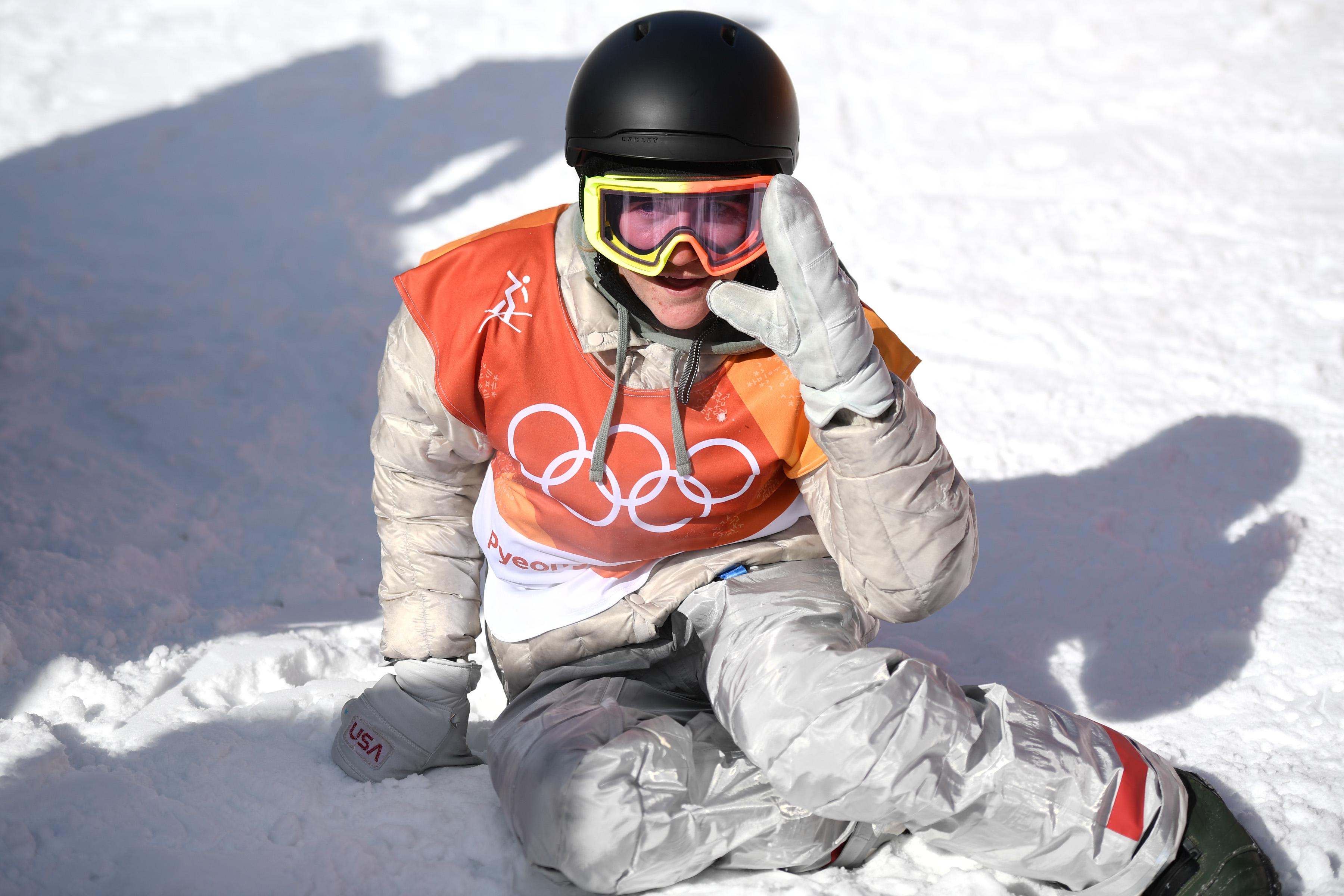 Gerard's last-gasp run vaulted him from non-contention to first place, and the cameras kept cutting back to him at the base of the course as, one by one, the remaining challengers muffed their own last shots. Finally, it came down to Gerard and Canadian Max Parrot, who had also failed to land a clean run all day. Parrot did so on his final run, but his score of 86.00 wasn't enough to unseat the 17-year-old American.
Gerard is an interesting kid from an interesting family. He is the second youngest of seven siblings, many of whom seem to lead exciting lives. His sister Tieghan is a food blogger and photographer who maintains a wildly popular Instagram feed. His older brother Brendan is a snowboarder, too. As for Red Gerard—who, again, is only 17, and who could conceivably be a fixture at the Winter Olympics until, say, 2034—a week ago he told reporters that "I honestly don't know what the Olympics is." If he didn't know then, he surely does now.
Update, Feb. 11, 1 p.m. EST: In his post-victory press conference, Gerard said he's "starting to get how big the Olympics is." When asked what he was going to do when he got his gold medal, the teenager responded, "Look at it for quite some time? I don't know." And what does he plan to say to his family? "Uh … yoo hoo? We did it?" This guy rules.
Read the rest of Slate's coverage of the Pyeongchang Olympics.
• Yes, Mike Pence Is a Jerk. But Is He an Olympics Jerk?
• NBC Turned an Opening Ceremony Spectacle Into a Dull Social Studies Report
• North Korea's Cheer Squad Is a Mesmerizing, Charming Propaganda Victory for Kim Jong-un