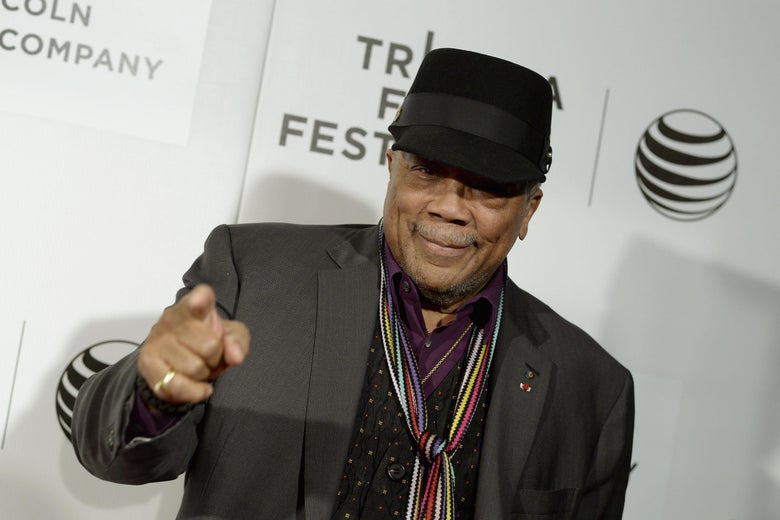 You may recall that just a couple of weeks ago, two bizarre and brutally candid interviews with Quincy Jones were published in GQ and New York Magazine that instantly went viral. Among many other things, he claimed to have dated Ivanka Trump, that frequent collaborator Michael Jackson "stole" from other artists, and that Marlon Brando hooked up with Richard Pryor and James Baldwin. On Thursday he apologized for being so loose-lipped about his celebrity friends, evidently after his six daughters staged a surprise family intervention.
In a statement posted on Twitter, the 85-year-old musician and producer referred to the interview as "word vomit."
"When you've been fortunate enough to have lived such a long and crazy life (and you've recently stopped drinking – three years ago!), certain details about specific events (which do NOT paint the full picture of my intentions nor experiences) come flooding back all at once and even at 85, it's apparent that 'wordvomit' and bad-mouthing is inexcusable," he wrote.
While Jones did not retract the controversial statements he made, he insisted that he "learned his lesson" and had already extended private apologies to those affected.
"I'm sorry to anyone whom my words offended & I'm especially sorry to my friends who are still here with me & to those who aren't. To my dear family & friends…thank you for your grace. Thank you for calling me out when I've clearly made a mistake…many mistakes. Even though sometimes it's difficult to receive criticism or discipline (especially publicly), I want you to know I hear you. So, I encourage you all to please grow with me & keep on keepin' on."
In closing, he said: "Love an 85-year-old bow-legged man who is still learning from his mistakes."
---