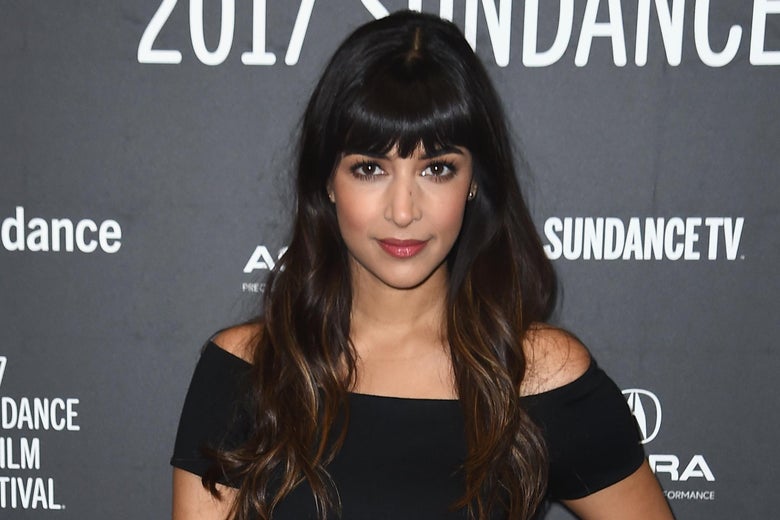 Hannah Simone, the costar of Fox's New Girl, will play the lead role in ABC's upcoming reboot of The Greatest American Hero, according to the Hollywood Reporter. Simone has appeared on New Girl, which is coming to an end with a shortened seventh season this spring, since 2011.
The Greatest American Hero reboot comes from Fresh Off the Boat showrunner Nahnatchka Kahn. The original show ran from 1981 to 1983 and starred William Katt as a not-particularly-heroic teacher named Ralph Hinkey who is given a superhero suit by aliens. Simone will take on Katt's role; her character has been renamed "Meera," but is still not exactly a natural at the superhero business despite her less-uncool name. The pilot was written by Fresh Off the Boat writer Rachna Fruchbom, who will also executive produce. While the original was an hour-long drama, the reboot will be a 30-minute comedy. But there's only one reason to report on a reboot of The Greatest American Hero, and that's the chance to embed the show's original theme song. So here it is:
And there's only reason to embed the original version of the theme song from The Greatest American Hero: to provide a thin pretext to embed a video of beloved internet character Homestar Runner performing an a cappella version in full costume, failing to remember the lyrics, and eventually singing "Entrance of the Gladiators" for vintage-Homestar-Runner-related reasons. So here it is:
Best of luck to Hannah Simone in this iconic role!
Support our journalism
Help us continue covering the news and issues important to you—and get ad-free podcasts and bonus segments, members-only content, and other great benefits.
Join Slate Plus
Join
---