The Winter Olympics are back, and if you're like me, you probably have a lot of questions. Is Bode Miller competing? No, he retired last year. Is some figure skater planning to choreograph one of her routines to the theme from Schindler's List? Yes, inevitably. Will that German prince who skis for Mexico be there? Perhaps as a spectator, but not as a competitor; Prince Hubertus von Hohenlohe, who is 59, is not listed as a member of Mexico's Olympic team.
And with that, you should pretty much be caught up. Enjoy Pyeongchang!
Well, OK: If you're one of those know-it-all types, there are four new events this time around: big air snowboarding, mixed doubles curling, mass start speedskating, and an Alpine skiing team event. The mixed doubles curling competition gets started on Wednesday night Eastern time.
Here's what to expect.
Event: Mixed doubles curling
What it is: The "hip, fast-paced cousin" to regular curling, according to one USA Curling official. It takes everything you love about curling—the strategy, the broom work, the fact that the competitors look like your next-door neighbors—and adds a few wrinkles to the ice. (Not literally; that would be dangerous.) In addition to the novel male-female teammate pairings, the event features fewer ends (eight instead of the standard 10; an end is roughly equivalent to an inning, or a bowling frame) and fewer stones (six instead of the standard eight). Also, both teammates can sweep the ice. Finally!
What to watch for: Strategy and speed. Reducing the stones and ends makes mixed doubles matches go faster than standard curling bouts. But wait, there's more!!! Each end begins with one of each team's six stones already placed in specific, predetermined spots on the ice; athletes must  adjust their strategies accordingly to account for these pre-existing stones. Teams can call a "power play" once per match, which allows the team throwing the end's final stone to vary the placement of those pre-existing stones.
The favorites: Just eight teams will compete in Pyeongchang, so the ones that don't medal should feel very bad about themselves. The Swiss duo of Jenny Perret and Martin Rios won the most recent World Mixed Doubles Curling Championship, but you shouldn't count out the Chinese duo of Dexin Ba and Rui Wang, who have medaled in the last two world championships. Team USA will be represented by Becca and Matt Hamilton, a sister-and-brother combo from McFarland, Wisc., whom you may have recently seen playing "bar curling" with Jimmy Fallon and Jason Sudeikis on the Tonight Show. If "having a great mustache" were an Olympic event, Matt Hamilton would be a surefire favorite for gold.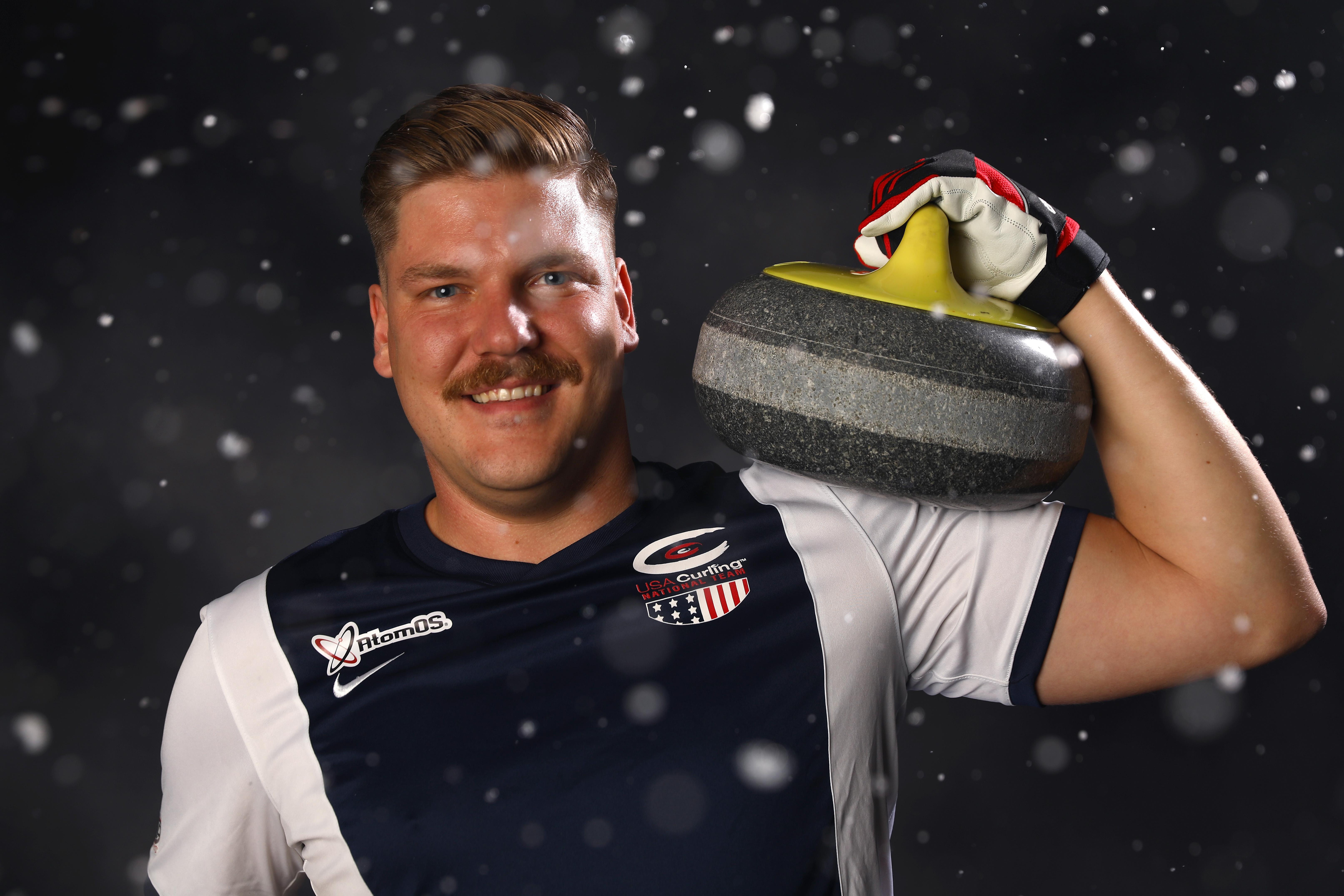 Would this event be better biathlon-ized?: In 2014, I put forward a proposal to biathlon-ize every sport in the Winter Games. That noble task must continue. The answer is yes, mixed doubles curling would be better biathlon-ized, and they should biathlon-ize it William Tell-style, requiring one teammate to shoot at a stone that the other teammate is balancing on his or her head.
Why wasn't this event already in the Winter Olympics?: Patience, people, please! Regular curling only became an official Olympic sport in 1998. (They curled at the first Winter Games in 1924, too.) While curling is still relatively new to the Olympics, mixed doubles curling is relatively new in general, having only been contested on the world championship level since 2008. By 2028, the brooms will likely have become sentient, so let's enjoy this while it lasts.
Should this event be in the Winter Olympics?: Yes. If we're going to have curling at all, we might as well have mixed doubles curling, which is quicker and potentially more fun to watch than normal curling. However, it should not be the first event of the Winter Olympics. The first event of the Winter Olympics should be the opening ceremony.
Read the rest of Slate's coverage of the Pyeongchang Olympics.
• Cross-Country Skiing Is Not a Boring Exercise in Martyrdom. It's Actually Fun.
• Everything You Need to Know About the Figure Skaters at the Pyeongchang Olympics
• Is the Olympics Host City Pyongchang, PyeongChang, or Pyeongchang?