Episode 3 of The Assassination of Gianni Versace tests whether we'll still be interested in the series without its title character, who is largely absent from the action. Instead, the story delves into the crime Versace's killer, Andrew Cunanan (Darren Criss), committed before heading for Miami: the May 1997 murder of successful Chicago real estate developer Lee Miglin.
The episode builds on the scene from the previous week where Cunanan sells his services to an older, successful man, whom he subjects to some BDSM that looks like it's going to go too far and end tragically before Cunanan relents. Miglin was not so lucky.
The Victim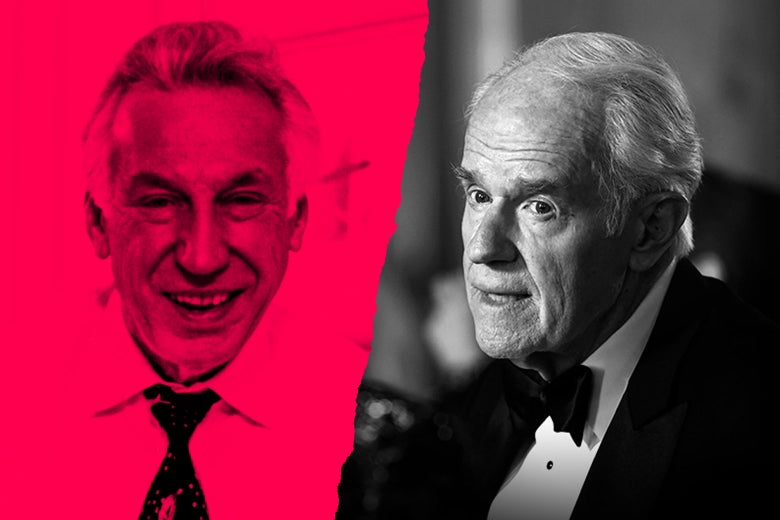 The episode opens with Miglin's wife, Marilyn (the always excellent Judith Light), promoting her fragrance Pheromone on the Home Shopping Network. Marilyn Miglin was and indeed is a beauty entrepreneur who appears monthly on HSN and whose signature perfume is called Pheromone. Her website describes her as a "beauty authority, author and speaker" who is "among the nation's top-500 women business owners."
The website also states she is a recipient of the Raoul Wallenberg International Humanitarian Award, and it is at this ceremony that the episode shows her paying tribute to her supportive husband of 38 years, Lee, saluting him as "the embodiment of the American dream," the son of an Illinois coal miner who started as a salesman and rose to become a leader in his field, developing prestigious projects such as the Chicago Bar Association building and Madison Plaza.
Miglin did in fact come from this background to develop the Bar Association and Madison Plaza buildings with his partner, J. Paul Beitler, as well as many other significant structures in the Chicago area. The show suggests that Miglin arranged an assignation with Cunanan, an escort whose services he had used before, while his dynamic wife was out of town on business, though there is no hard proof of this and, as in the series, the family denied that the two knew each other.
Miglin proudly shows Cunanan the plans for his dream project, the Sky Needle, that at 125 stories was to be the tallest building in the world. The Sky Needle is grounded in fact (the project was on track until 1990, when financing collapsed), though the portrayal of Miglin showing the drawings to Cunanan is probably entirely invented.
As played by the ever-genial Mike Farrell, Miglin is portrayed as the opposite of a bumptious, hard-charging Trumpian developer, happy to cede the spotlight to his more vivacious wife.
This self-effacement is apparently entirely in character. Miglin "was that rare breed of real estate person, neither venal, nor aggressive, nor self-absorbed, nor egocentric," as Stanley Tigerman, the architect of the Chicago Bar Association building, told the Chicago Tribune.
The Murder

Miglin was found in his garage, partially hidden under a car, with several stab wounds, all his ribs broken, his throat slashed, his feet bound, his face wrapped in masking tape with just a small hole below his nose for him to breathe through, and his body partially covered in plastic and brown wrapping paper. Cunanan used whatever was at hand in the garage, stabbing Miglin with either pruning shears (says Time) or a screwdriver (as several other reports suggest) and inflicting the throat wound with a gardening saw. The show sticks closely to this gruesome version of events.

After telling Miglin, "I'm in control now" (a quote added for dramatic effect, since no one else was in the garage to verify), the fictional Cunanan gags the older man's mouth with a gardening glove, ties him up, and hits him repeatedly in the face. He then smashes Miglin's head with a block of concrete before inflicting worse injuries, including throwing a concrete block on his chest. Maureen Orth, in her book Vulgar Favors on which the series is based, supports the first two details but is more vague about the concrete block to the head, reporting only that there were "two dozen blows to the head, face, and chin." That Cunanan threw a concrete block on Miglin's chest is less in doubt, as it would account for the multiple broken ribs.

The drama introduces a note of ritual humiliation, with Cunanan telling Miglin that when his body is found he will be wearing ladies' underwear and surrounded by gay porn magazines. Again, the only source for the magazines on the scene is Orth, who says they had been left "not far away," and even her account maintains Miglin was wearing regular men's Calvin Klein underwear.

Cook County medical examiner Edmund Donoghue dismisses the element of ritualistic torture. Tying Miglin up and wrapping his head, Donoghue said, was strictly practical, "to keep him quiet and to keep him from moving around. I don't know that it's reminiscent of any bondage video."

Finally, as in the show, Cunanan really did make off in Miglin's beautiful Lexus sports car.
The Aftermath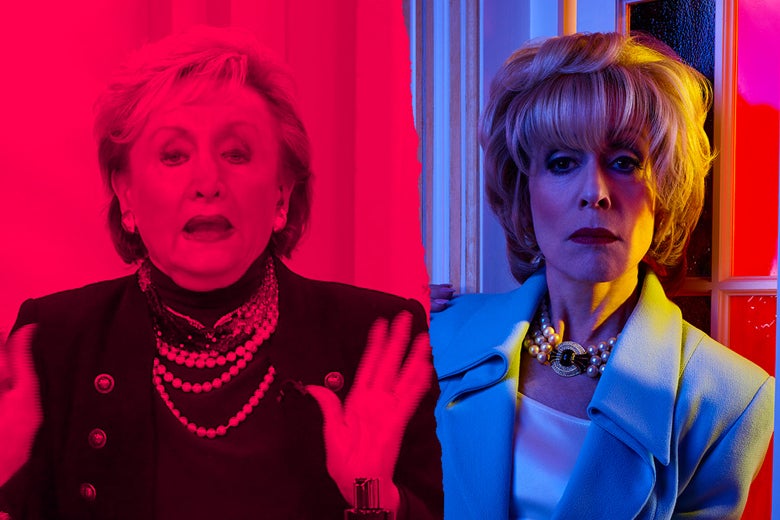 As Chicago Police Superintendent Matt Rodriguez (played on the show by Alex Fernandez) told reporters at the time, there was "evidence that the person or persons did in fact avail themselves of food at the victim's home and was walking around the apartment." Furthermore, while Rodriguez confirmed that Miglin was tortured before he was murdered, he, like the rest of the police department, remained "extraordinarily tightlipped about the case," as the Chicago Tribune put it at the time, just as in the show.
This echoes the scene in the drama where, after reminding him of her connections, Marilyn emphasizes to Rodriguez that, despite there being no sign of forced entry, the murder was nothing more than "an opportunistic attack," repeating that the killer took money, two suits, some "insignificant" jewelry, two leather coats, some gold coins (one of which turned up in a South Beach pawn shop), and the Lexus—plus a dozen silk Sulka socks.
The details of the robbery are accurate, but there is no hard evidence for the show's assertion that Miglin knew Cunanan, much less engaged his sexual services. The only source for the latter is Orth, who, quoting several anonymous sex workers, claims it was "well-known" in Chicago's gay community that Miglin was gay. However, Advocate writer Ted Gideonse disputes this, saying "it was not," and suggests that had Miglin lived, Orth could be sued for libel.
Certainly any sexual relationship was not an angle the police gave much credence to, at least publicly. "I've never seen any credible evidence to show that there was a relationship," Robert Milan, a former assistant state's attorney for Cook County, told ABC News.
Another theory suggested that Cunanan might have met the victim's son, Duke Miglin, who was for a while an aspiring actor in Hollywood (and did indeed appear in the movie Air Force One). Miglin, however, strongly disputed this, telling ABC "there was no relationship whatsoever. A lot of false things were brought up and they were very hurtful, very painful, for me personally and there were attacks on me as well that I really didn't appreciate. And I still don't."
The claims that the younger Miglin and Cunanan knew each other gained circulation, Orth said, after a Chicago bookseller repeated them to the Minneapolis Star-Tribune, but the source then called a press conference to say he had been misquoted. She also said that, according to a Minneapolis homicide sergeant, the FBI had been told by a witness that Cunanan had told her he was going into business with Duke Miglin but that the Chicago police were ignoring this. At any rate, the FBI looked into these claims that Cunanan knew Miglin or his family, but no link was ever established.
In the show, Cunanan drives to New York in the Lexus and then almost immediately heads south. On the road he hears over the car radio that the police are able to track his movements through the car's phone. Cunanan, realizing he has to ditch the Lexus, spots a red pickup truck and trails the driver, William Reese, to the Finn's Point National Cemetery, a Civil War memorial where he is the caretaker. There Cunanan shoots Reese point blank and steals the truck. All this actually happened.
In fact, it seems likely that Miglin's murder was equally random, if more elaborate, with Cunanan deciding he needed a new getaway car and somehow catching sight of the Lexus. The red Jeep he drove to Chicago was found parked two blocks from the developer's house.