The fourth episode of American Crime Story: The Assassination of Gianni Versace is less a police procedural than a Harold Pinter play, an exploration of a tense love triangle with the outbreak of violence a constant threat.
Unlike previous episodes, where the motives of killer Andrew Cunanan (Darren Criss) were murky, leading the filmmakers to fill in the blanks with varying degrees of accuracy—their hypothesis for the Versace murder was that the rich, acclaimed designer represented everything Cunanan was not but felt he should be, while last week's victim, real estate developer Lee Miglin, was dispatched in what appeared to be a fit of overwhelming, possibly Oedipal, hatred toward successful, closeted older men (although the facts suggest Miglin may simply have been in the wrong place at the wrong time and was killed for his car, as was caretaker William Reese)—here the motive is clear: jealousy of a love rival.
The relationship

The object of Cunanan's affections is David Madson (Cody Fern), a handsome, all-American architect who lives in a fashionably minimalist loft in Minneapolis with his dog, Prints. Things are a bit awkward because Cunanan, during a weekend visit, has asked David to marry him, but David wants to be just friends. Cunanan is convinced that the reason for the rejection is that David is having an affair with their mutual friend, Jeff Trail (Finn Wittrock), and that Trail is bad-mouthing him to Madson.

It turns out that Cunanan's hunch is right—Trail tells Madson that Cunanan is a liar and he should stop seeing him even as a friend. It also turns out that he and Madson are having a friends-with-benefits relationship. Trail also mentions that Cunanan has stolen his gun.

According to Maureen Orth, on whose book Vulgar Favors the series is based, Cunanan knew Trail before he knew Madson, and the two had met several years before in San Diego. In fact, they were quite close friends. "Andrew thought he was Jeff's best friend, but Jeff didn't think Andrew was his," Trail's boyfriend, Daniel O'Toole, told Orth, adding that Trail warned Madson that Cunanan was an inveterate liar.

O'Toole also recalled Cunanan inviting him along on a shopping trip to pick out some hardcore S&M videos, during which Cunanan showed him pictures of Madson, calling the architect "the man of my dreams, the man I want to marry." However, Orth asserts that Madson was "at least two boyfriends away" from Cunanan by the time of the fateful visit at the end of April 1997.

While it's impossible to know exactly what happened that weekend, what we do know is that Cunanan left his hometown, San Diego, on Friday, saying he had to "settle some business" with Trail in Minneapolis. Madson picked Cunanan up at the airport, then brought him to Trail's apartment, where he stayed on Friday night. The three men ended up in Madson's loft on Sunday night, after which Trail was never seen again. Cunanan did steal Trail's gun, and it was he who invited Trail over to Madson's loft. Trail told his roommates he was going to visit Cunanan and would be back around 9 p.m.
The murder of Trail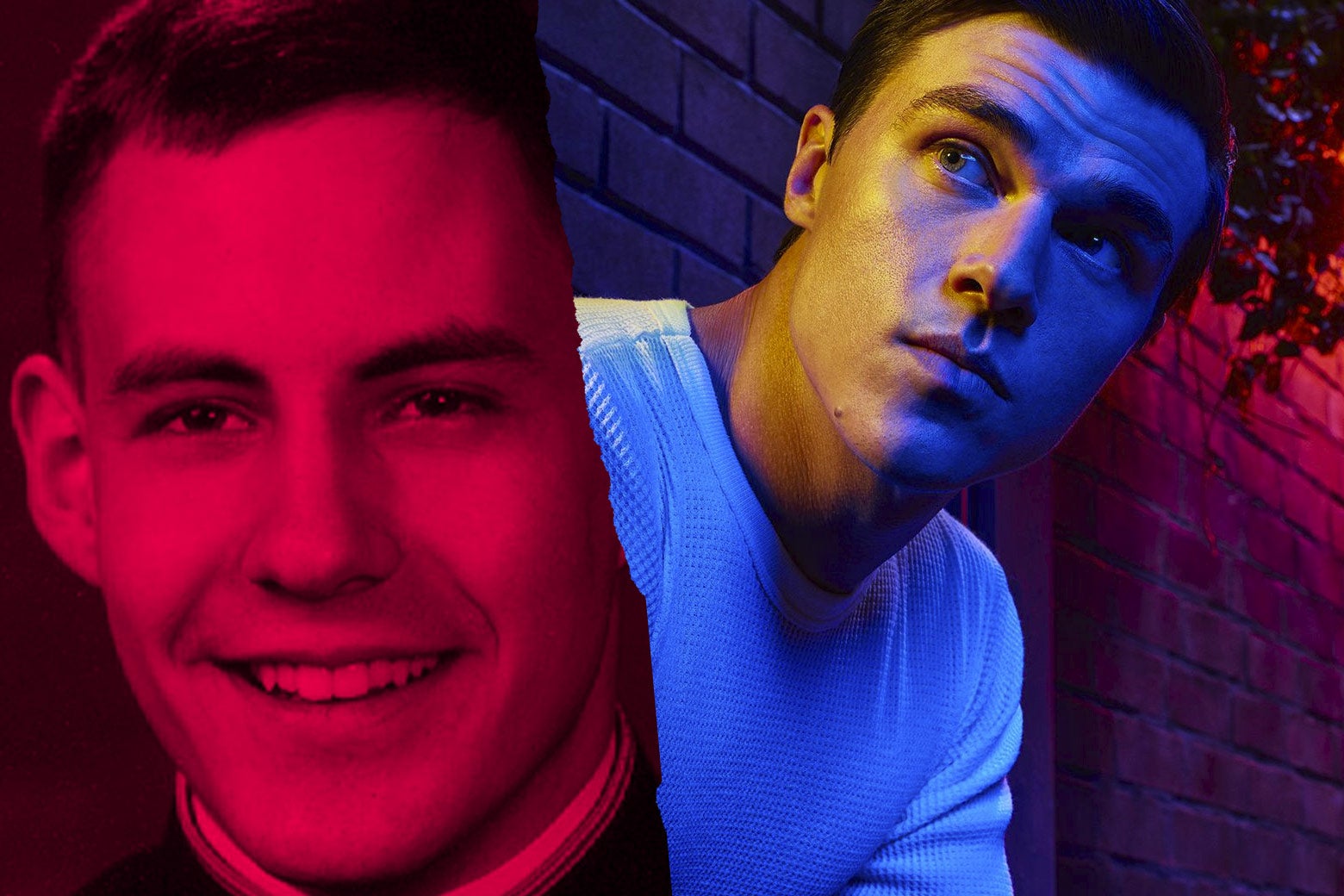 Almost as soon as Trail arrives in the loft, Cunanan attacks him frenziedly with a hammer as a horrified Madson looks on, frozen in shock. Cunanan gently leads Madson to the shower, washes the blood off both of them, then takes out some gay porn magazines and S&M restraints and puts them on the bed, although this is the last thing on a traumatized Madson's mind. Clearly desperate to escape, Madson says he needs to walk the dog, but Cunanan says they'll both go. As Trail's body is blocking the door, Cunanan neatly rolls it up in a rug and wipes up the smeared blood with a paper towel. When the two take Prints out for walk (Cunanan with Trail's gun tucked under his shirt in case Madson gets any ideas), they are greeted by a fellow dog walker.
When Madson doesn't show up for work after two days, a colleague knocks on the door and, when there is no reply, gets the super to unlock it. They see the blood and dark hair spilling out of the carpet, but Cunanan and Madson have taken off in the latter's red Jeep Cherokee.
When homicide detectives arrive, their first assumption, after coming across the S&M paraphernalia on the bed, is that the body is Madson's and he was killed by a random trick. But after Madson's co-worker Linda tells them that Madson has blond hair and had a dark-haired friend, Andrew Cunanan, staying that weekend, they think the body is Cunanan's and that Madson has killed him. Linda goes on to say that Cunanan, who claimed that he had built sets for the movie Titanic in Mexico and that his father was a Jewish millionaire who drove around in a Rolls-Royce, "seemed off." When Trail's body goes to the medical examiner, his driver's license is discovered and his real identity established. His smashed watch is stopped at 9:55.
In fact, Cunanan did have dinner with Madson and some of his work friends, one of whom remembers the visitor mentioning riding in a Rolls-Royce as a child and was setting up a factory in Mexico to make prefab movie sets. Madson's colleague Linda Elwell told Minneapolis television station WCCO that she and another colleague knocked on his door on Tuesday because it was so unusual for him to miss work and heard whispers and the dog scratching inside. When there was no answer, they asked the building manager to check in. A few hours later, at 4 p.m., the manager cracked open the door and saw dark hair coming from the rolled carpet and a lot of blood.
The loft intercom phone ID logged someone, presumably Trail, being buzzed in at 9:45 p.m. A neighbor said he heard shouting and somebody saying "get the fuck out," while yet another neighbor recalled seeing Cunanan and Madson walking Prints (who was in reality a Dalmatian, not the mutt depicted). The police did find a bloody hammer in the loft, and it is accurate that there was some initial police confusion over the identity of the victim and whether Madson was an accomplice or a hostage. They eventually concluded the latter. "He was terrified of this guy, especially when he saw what he did to Jeffery Trail," said Lt. Dale Barsness, then commander of the Minneapolis Police homicide unit.
The getaway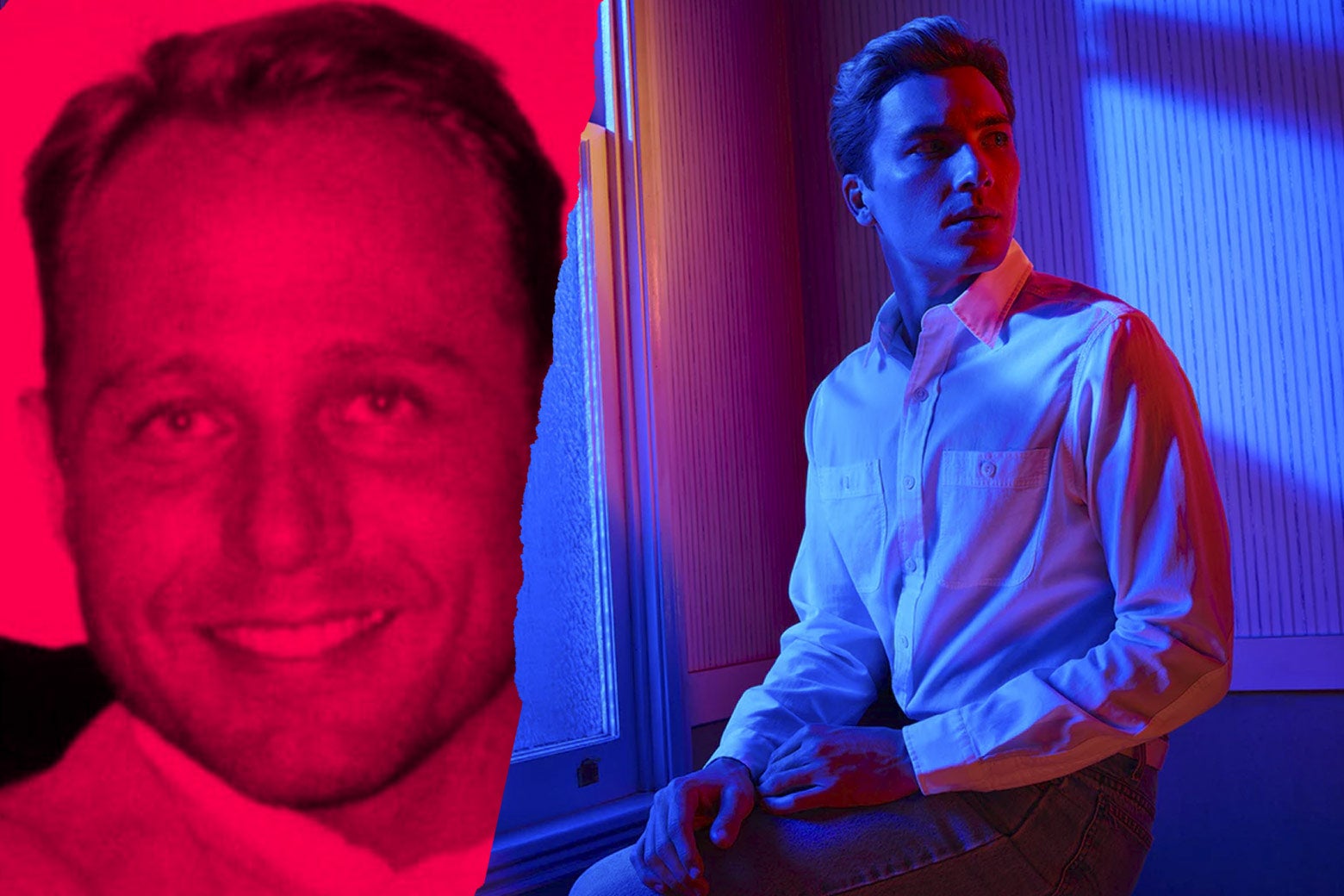 Even though Cunanan tells Madson he loves him and could never hurt him, the show makes it clear Madson is desperate to escape and is looking for an opportunity. He almost manages to escape through a men's room window when the two visit a diner but loses his nerve.
Although in real life nothing is known of the Jeep's movements between Tuesday and Friday, a witness later recalled seeing the two at a dinner near Rush Lake, about an hour's drive north of Minneapolis.
A nostalgic Cunanan recalls how they met in a San Francisco bar a year and a half previously, when he sent a drink over to Madson. Madson, a small-town Minnesota boy, was impressed by Cunanan's apparent sophistication, erudition, and high-society friends, and the two ended up in Cunanan's luxurious room in the Mandarin Oriental.
According to a friend of Cunanan's who spoke to Orth, Madson and Cunanan did indeed meet in San Francisco in December 1995, with Cunanan sending Madson a drink at a bar, and they did spend the night, although a nonsexual one, in Cunanan's hotel room. Before long, they were in a long-distance relationship that involved rough sex. "In the late spring of '96, I had a conversation with Andrew about exploring the S&M thing with David," Doug Stubblefield, an old friend of Cunanan's from San Diego, recalled. "He said he had wrist restraints, and they'd been trying it." But shortly thereafter Madson cooled on the relationship.
In the show, Cunanan has a Butch and Sundance–like plan to head for Mexico, telling Madson not to worry about crossing into the country because, he says, "I've moved product across the border for years. I know people." One of Madson's last boyfriends confirmed that Madson thought Cunanan was involved in smuggling drugs into Mexico, not least because Cunanan had told Madson that Trail had been involved in a cocaine deal with him. Those who knew Trail completely dismiss this, but many of Cunanan's San Diego friends think he was probably a dealer, though on a much lower level.
In a flashback, Madson remembers coming out to his father at the same time as telling he's won the President's Award from the University of Minnesota–Duluth for best thesis by an architecture student. This is more or less correct. He won the award, for a traveling exhibit on AIDS, as a master's student attending the university's main Minneapolis campus.
The killing of Madson

Although Madson has tried to keep his captor sweet, a chance word when they stop by a fishing cabin next to a lake makes Cunanan think Madson has been lying and is actually still in love with Trail. As Madson runs for the cabin, Cunanan shoots him in the back and then, as Madson tries to protect his face, in the eye. The conversation is imagined, but Madson's body was found along the shore of East Rush Lake on Saturday, May 3, with defensive wounds to the fingers. Tests would prove he had been shot with Trail's gun.