If you aren't from the Netherlands, chances are you won't win a gold medal in long track speed skating at the 2018 Winter Olympics. When Kjeld Nuis won the men's 1500-meter race on Tuesday, it marked the country's fourth consecutive podium-topping performance in Pyeongchang. Of the 12 total medals handed out in long track events so far, Dutch skaters have claimed eight of them.
To put this highly specific dominance into perspective, consider that the Netherlands has won 120 medals in its Winter Olympic history. Of those, only seven have been for events that weren't long track speed skating. (Three were for short track speedskating.)
How do these gliding orange people do it? Perhaps it's due to a robust, well-funded training system devoted to nurturing skaters around the country. Or, as Katie Couric ventured during the opening ceremony, their success could derive from the fact that Dutch people speedskate to work.
"Skating is an important mode of transportation in a city like Amsterdam, which sits at sea level," she said. "As you all know, it has lots of canals that can freeze in the winters. So, for as long as those canals have existed, the Dutch have skated on them to get from place to place, to race each other, and also to have fun."
While that does sound like a lot of fun, in reality it's not usually cold enough in Amsterdam for the canals to freeze. (They haven't since 2012.) Couric was widely mocked on Twitter for her comments, with the Dutch Embassy in the United States even taking a shot.
Couric, besieged by critics, apologized via tweet.
Her contrition, while nice, doesn't solve the very real problem Dutch Olympians now face. The final speedskating events are on Feb. 24, and if they hope to make it home before the spring thaw, they'll have to skate fast—even for them.
Leaving shouldn't be an issue, as the Olympic Village in Pyeongchang is nestled close to both the Donggang and Pyeongchanggang rivers.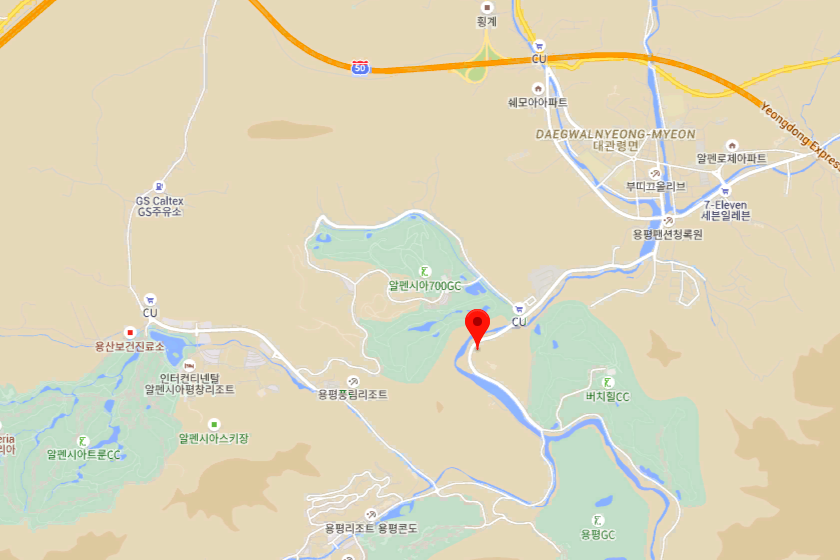 Following either of those routes northwest of Odaesan National Park will, with a few detours, take the skaters to the Imjin River. A quick jog across the mouth of that waterway near the Yellow Sea will lead to the Ryesong River and into North Korea. This will be a rough leg of the journey, but the Netherlands' relatively warm relations with the hermit kingdom should allow for smooth-enough skating.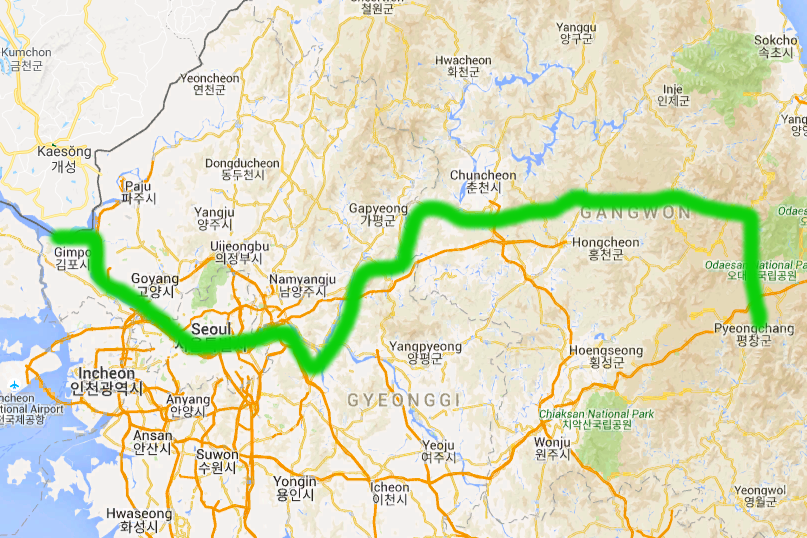 Due to spotty cartography and unreported dam construction, the Dutch will have to rely on their internal compasses while in North Korea. Once they get to China, however, they'll have their choice of many spacious waterways upon which to skate. I recommend taking a brief trip south to hook up with the mighty Yangtze—which does, according to this YouTube video, freeze. From there, they can skate on up toward the Tibetan Plateau for some spectacular views.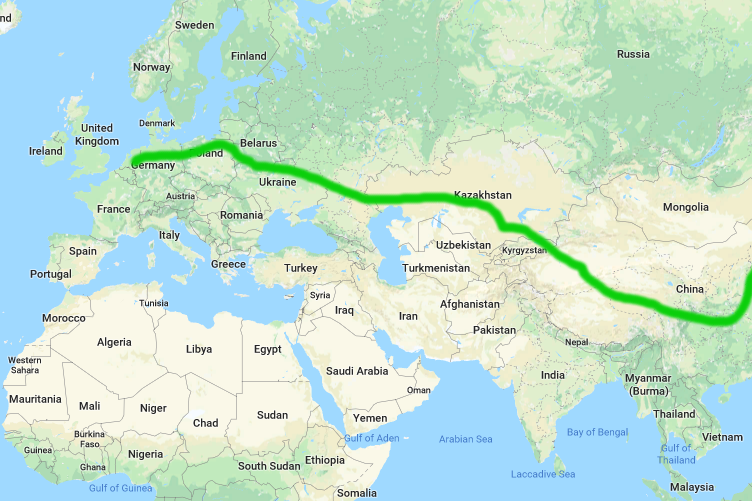 The altitude will be tough to handle, especially given that they'll be weighed down by all their gold medals, but the area's permafrost should allow access to almost any route they desire. Even better, it's mostly downhill from there.
As the crow flies, it's a 5,366-mile journey, or, in speedskating parlance, an extra long track event. Given that Olympic skaters boast an average speed of approximately 30 miles per hour, they'll be able to make the trip in about 179 hours, so long as they don't stop for food, rest, or bathroom breaks. Also, due to the unpredictable conditions of Asia and Europe's various creeks, rivers, and streams, they should pay careful attention so as not to fall through the ice. If all goes well, they should make it back to Amsterdam in time to skate to their day jobs.
Read the rest of Slate's coverage of the Pyeongchang Olympics.
• Every Sport in the Winter Olympics, Ranked
• I Long for the Days When the Winter Olympics Mascot Was an Abstract Monster
• Ice-Dancing, Vlogging Olympic Siblings Maia and Alex Shibutani Want to Sell You Orange Juice