Figure skating, that strange mix of athleticism and sequins, has long been the Winter Olympics' premiere event. The skaters who make up this year's American delegation, though, are relatively anonymous, at least on the women's side. This year's Olympic team features no equivalent to Peggy or Kristi or Tonya or Nancy or Tara—or even the fierce Ashley Wagner or the perfectly named Gracie Gold, who placed fourth at the 2014 Olympics but has since been struggling with anxiety, depression, and an eating disorder.
Thank the skating gods then that this is an international competition. In Pyeongchang there will, as ever, be plenty to watch: toe loops, hard falls, blurred-out Winnie the Pooh dolls, a floppy-haired quadruple-jumping sensation, a Ukrainian and a Frenchman skating as Germans, and multiple fierce Russians. Here's a guide to the skaters you'll be getting to know the next two weeks.
The Men

The men's event takes place first chronologically, because typically no one gives a hoot about men's figure skating. (Sorry, men.) That won't be the case this year. Eighteen-year-old Nathan Chen, the United States' only real contender for figure skating gold, is poised to be one of the faces of the games, and he's got the Corn Flakes box to prove it. Chen landed five quadruple jumps during his free skate at the 2018 national championships and won the competition by 40 points. He also has artistic bona fides, given that he's been taking ballet since he was 7. He's got his boyish teen credentials in order, too: The Utahan skateboards, plays guitar, doesn't really like talking that much, tweets a lot about basketball, and wears an understated outfit designed by Vera Wang. Also, he used to have a bowl cut.

To win, Chen will have to best defending Olympic champion Yuzuru Hanyu of Japan, who is trying to become the first man to defend his title since Dick Button did it in 1952. Coached by Canadian skater Brian Orser, aka the guy who lost the Battle of the Brians, the 23-year-old Hanyu was recently profiled by the New York Times in a piece headlined, "The Greatest Figure Skater Ever Is Michael Jackson on Ice, Surrounded by Winnie the Poohs." Extremely famous in his own country, Hanyu has obsessive fans who travel the world to see him, tossing his good luck totem, Winnie the Pooh, on the ice after he skates. (Hanyu has carried around various iterations of a Pooh tissue box since he was a junior skater; Pooh dolls have been banned from the games due to Olympic sponsorship restrictions.) Hanyu, who is a gorgeous skater, won the gold in Sochi despite falling twice in the free skate. He wants to skate clean in Pyeongchang, but he hurt his ankle a few months ago and it's unclear what kind of physical shape he's in.

Other men to note because they might medal: 5-foot-2 Japanese skater Shoma Uno, the silver medalist at the 2017 world championships, who is always wearing this necklace, which looks like an Enron-era corporate logo; handsome 27-year-old Spaniard Javier Fernández, who is also coached by Orser.

Other men to note because they're Americans: 17-year-old Vincent Zhou, the youngest American at the games; 28-year-old, openly gay Adam Rippon, recently described by NBC skating commentator Johnny Weir as "the sass master." Rippon, who trains with Chen, made the games despite placing fourth at nationals and seems poised to make the most of it, by which I mean that he's going to make it really fun for all the rest of us. He recently tweeted an assurance that his butt was real, joked about going to the Olympics with Chen and Zhou by saying, "I'm so excited that my two sons are doing so well. I'm honored to be their father," and tangled with Mike Pence.
The Women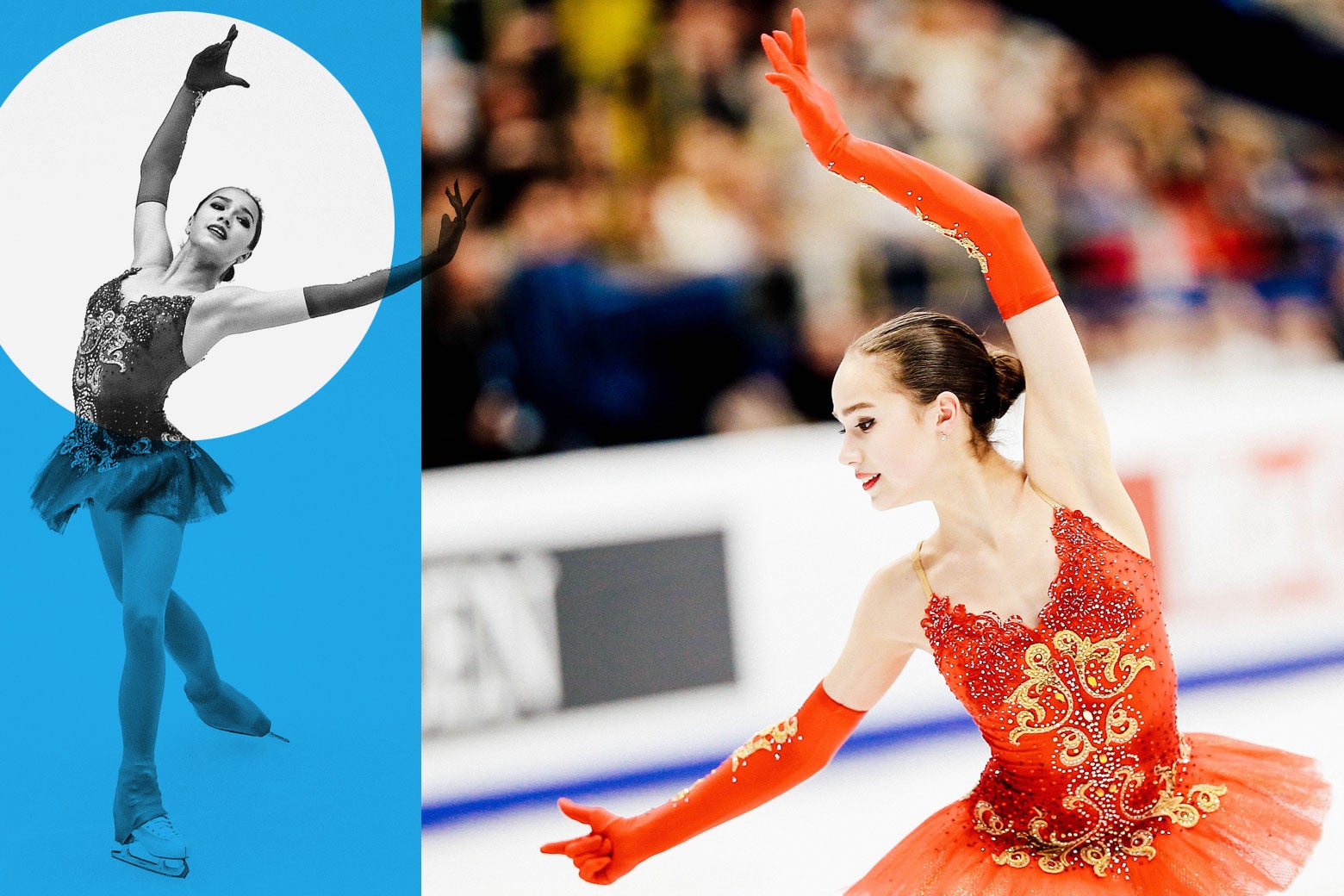 Mirai Nagasu perhaps should have gone to the 2014 Olympics based on her placement at nationals, but was replaced by Ashley Wagner. (This year, Wagner missed out and complained loudly about the judges.) Nagasu's perseverance makes for a good, uplifting story, and if she can land the very difficult triple axel she maaaaaybe could medal.
But, really, this event belongs to the Russians, who will be skating not under the Russian flag but as Olympic Athletes From Russia. The gold seems to be a toss-up between 18-year-old Evgenia Medvedeva and 15-year-old Alina Zagitova, who share a coach.
Medvedeva hadn't lost a competition since 2015 until she came in second at January's European championship to Zagitova, who is cresting just in time to play the upstart ingénue the judges love (see: Tara Lipinski). The brunette Medvedeva is mentally tough and has a wacky choreographer who, in the past, has created programs for her about the soul leaving the body, 9/11, and a deaf woman hearing for the first time. She digs anime, and you can see her dancing in a mall here. The blond Zagitova is a great jumper, and she stockpiles her leaps in the second half of the program to get bonus points. She also performs in a red tutu—an outfit Medvedeva wore as a junior.
Other women to note because they might medal: another Russian, Maria Sotskova; Japan's Satoko Miyahara and her teammate Kaori Sakamoto; Italian bronze medal winner Carolina Kostner, who is, gasp, 31 and sometimes wears lime green.
Other women to note because they're Americans: 20-year-old Bradie Tennell, who came more or less out of nowhere to win the recent national championships. She performs her free skate to a song from the live-action Cinderella. Expect quite a bit to be made of her Cinderella story. The third American women is the inconsistent 18-year-old Karen Chen, who placed third at nationals. She shares a hometown with Kristi Yamaguchi, who wrote the forward to Chen's recent memoir, Finding the Edge: My Life on the Ice.
Pairs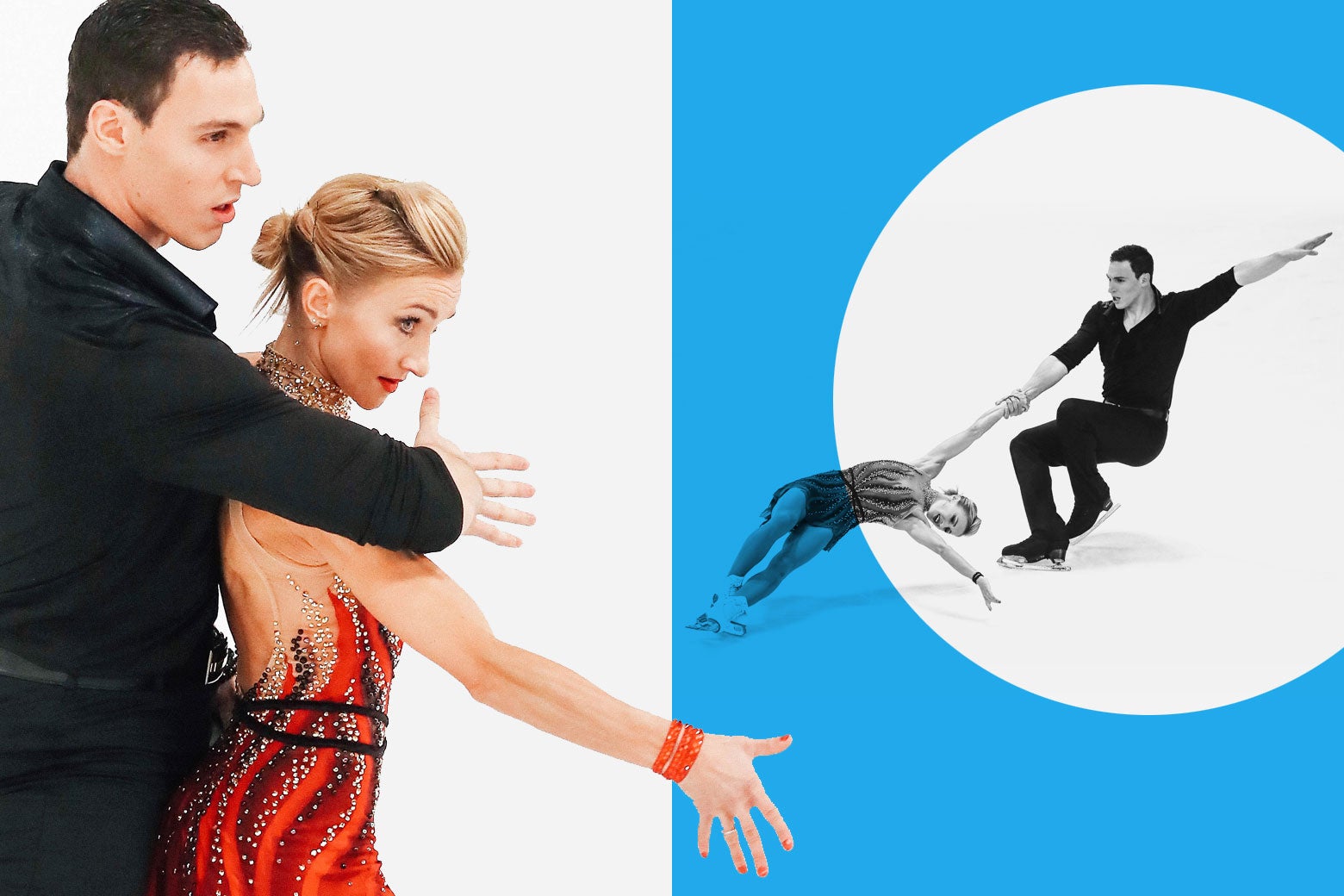 The favorites for the gold are Aliona Savchenko and Bruno Massot, who are representing Germany, though Savchenko is Ukrainian and Massot is French. This is Savchenko's fifth Olympics. She first skated in 2002. One of her previous partners, Robin Szolkowy, was German; she stayed on the German team after he retired. Their rivals are the electric Chinese pair Sui Wenjing and Han Cong and the Canadians Meagan Duhamel and Eric Radford, the latter of whom is openly gay. If you're like me, there's only one thing you want to know: No, none of these pairs are actually a romantic couple.
Other pairs to note because they're Americans: Married couple Alexa Scimeca Knierim and Chris Knierim are the only Americans in the pairs competition. In 2016, Scimeca Knierim became extremely ill with a mysterious stomach condition that often left her in excruciating pain and vomiting for 10 to 12 hours a day. Her health issues were eventually resolved after multiple stomach surgeries. (Here's an Instagram she posted of her scar.) You can also read all the details of their very average day—they both take cream in their coffee!—here.
Ice Dance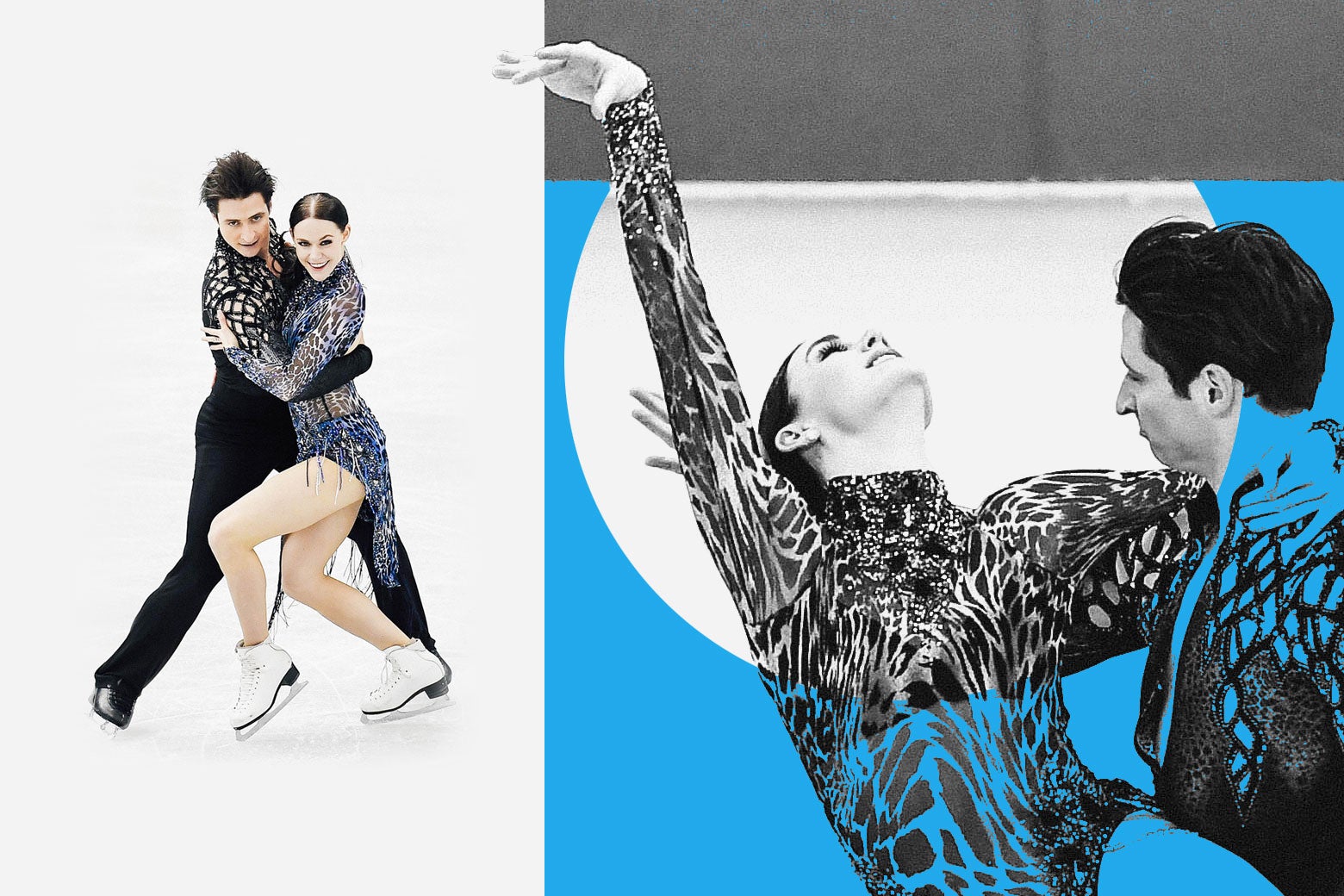 The fight for gold seems to be between the Canadian pair, Tessa Virtue and Scott Moir—who won a gold in 2010, a silver in 2014, and once had a reality show—and the French pair, Gabriella Papadakis and Guillaume Cizeron, aka the couple who will be skating in tank tops to Ed Sheeran. In 2014, Virtue and Moir lost the gold to Americans Meryl Davis and Charlie White, with whom they shared a coach. After the Olympics, Moir said of that coach, "We felt like sometimes she wasn't in our corner." The Canadians changed coaches, and now they're facing off against their training partners Papadakis and Cizeron … with whom they also share a coach. Some fun facts about Papadakis and Cizeron: He designs some of their costumes, and he will keep on dancing even if he slices his hand on her skate.
Vying for the bronze is the American sibling team of Maia and Alex Shibutani, aka the "shibsibs," who came in second at nationals despite dominating American ice dancing for the past few years. Madison Hubbell and Zachary Donohue won in their stead. Hubbell and Donahue did date for 2½ years but are together no longer. The third American pair is Madison Chock and Evan Bates, who is also the figure skating team captain. Chock designs their costumes, Bates builds guitars, they both have toy poodles, and, yes, they are a couple.
Special thanks to Dave Lease, the host and creator of The Skating Lesson, a web video series and skating community, for the good goss.
Read the rest of Slate's coverage of the Pyeongchang Olympics.
• The Winter Olympics Are the Best Olympics
• Get to Know a New Olympic Event: Mixed Doubles Curling
• Cross-Country Skiing Is Not a Boring Exercise in Martyrdom. It's Actually Fun.