You're a baby. Your dad just won a really big game. You don't yet know what a dad is, and you've failed to learn the intricacies of team sports. People are being very loud, for reasons you don't understand. What do you do? Celebrate the Lily James Foles way, with pink headphones that protect your delicate ears.
Before the Super Bowl, Lily's father Nick Foles said of his daughter, who was born in June, "I know she's going to grow up, and I want her to be proud of her daddy." He added, "It takes the pressure away because I get to go home to her every night. No matter what happens—no matter if I play a horrible game, she loves me. She has no idea. If we win the Super Bowl, she has no idea." On Sunday, Foles' words proved prophetic. She really did have no idea.
Lily joins a proud honor roll of headphone-wearing sports babies.
Here's Drew Brees with his son Baylen after the New Orleans Saints won the Super Bowl in 2010. Baylen likes the confetti.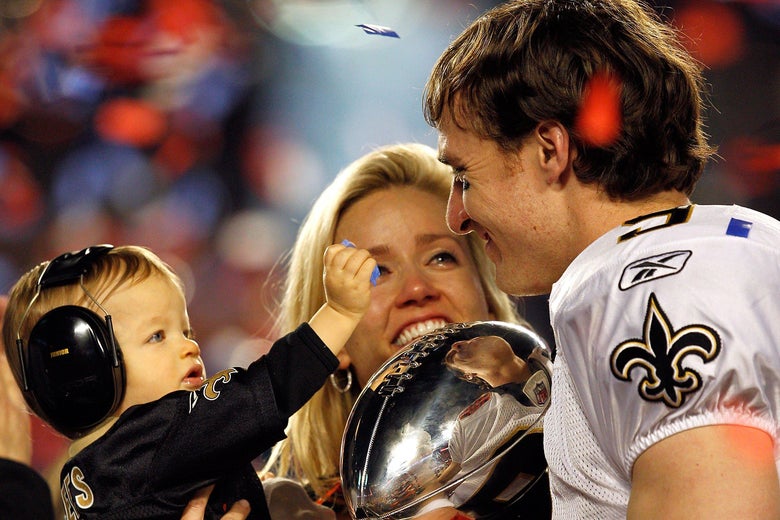 In 2013, the Chicago Blackhawks' Duncan Keith put his 6-week-old son Colton in the Stanley Cup. It was a memory he will not cherish forever.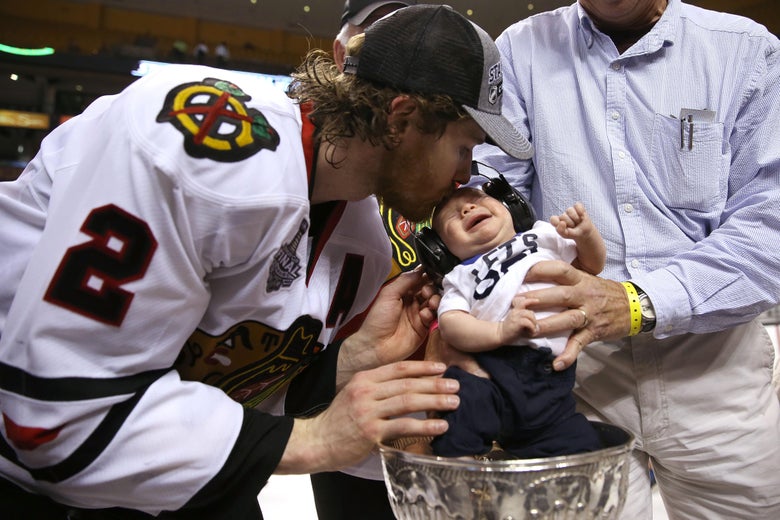 The trend has also gone international, with Ari Skulason celebrating with his daughter after Iceland's national soccer team beat Austria at the 2016 European championships.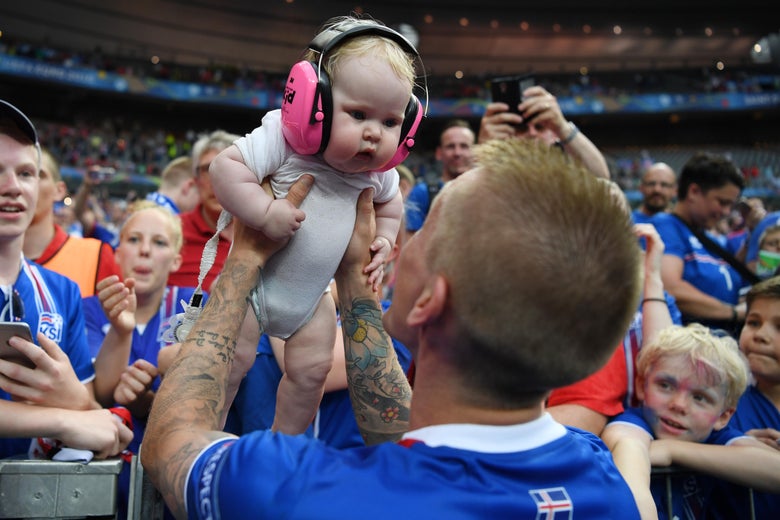 Here are some more photos of Lily Foles, whose father is very happy.