On Jan. 18, Pete Rockwell of Culver City left a comment on a New York Times article about Three Billboards Outside Ebbing, Missouri.
"I loved this movie, and intend to see it again," Rockwell wrote. But from there, it became apparent that Pete Rockwell of Culver City was no ordinary Rockwell. "My son, Sam, won a Golden Globe for playing Jason Dixon," he added. "I think I would still love the movie if another actor had played Dixon…But not quite as much."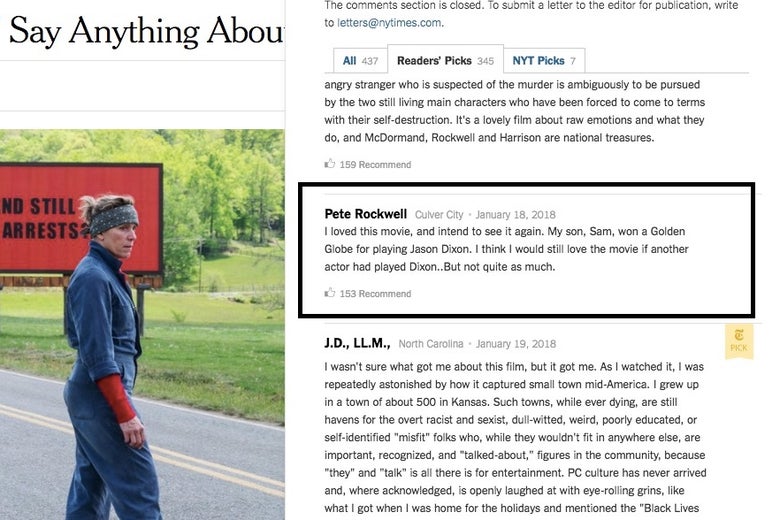 Rockwell's performance has been widely praised, though his character's "hasty redemption arc"—from violent racist to vigilante hero—has attracted a range of criticism. Pete Rockwell might be right: The movie's questionable racial politics could have been ever worse in the hands of a less capable actor.
Never read the comments, except when they are as cute as this one.