For the follow-up to their acclaimed, Emmys-dominating American Crime Story: The People v. OJ Simpson, Ryan Murphy and FX premiered on Wednesday night The Assassination of Gianni Versace, a dramatized exploration of the killing spree of Andrew Cunanan, a social-climbing fantasist and sociopath, including, most famously, the murder of the designer who introduced sex and bling to the rarified world of couture.
Unlike in The People v. OJ, the sequence of events and the identity of the assailant is never in doubt, so the drama is more psychological than procedural, with writer Tom Rob Smith (adapting a book by Maureen Orth) delving into the motivations of the killer and the effects on the survivors.
But there are similarities. In both cases, the accused identified more with the group that historically oppressed people like him than with the community who really had his back (Cunanan is shown insisting he's straight), even though his being part of that minority informs every aspect of the investigation and press coverage. And in both cases, the celebrity status and glamor of those involved, whether as accused or victim, had a baleful effect of the smooth workings of justice while ensuring the case was never out of the headlines.
And both seasons, at least so far, share a similar relationship with the truth: Though they often seek out the most lurid details, they usually hew closely to the facts—at least so far—aside from few flights of fancy. Below, we break down what's true and what's artistic license in Episode 1.
The murder itself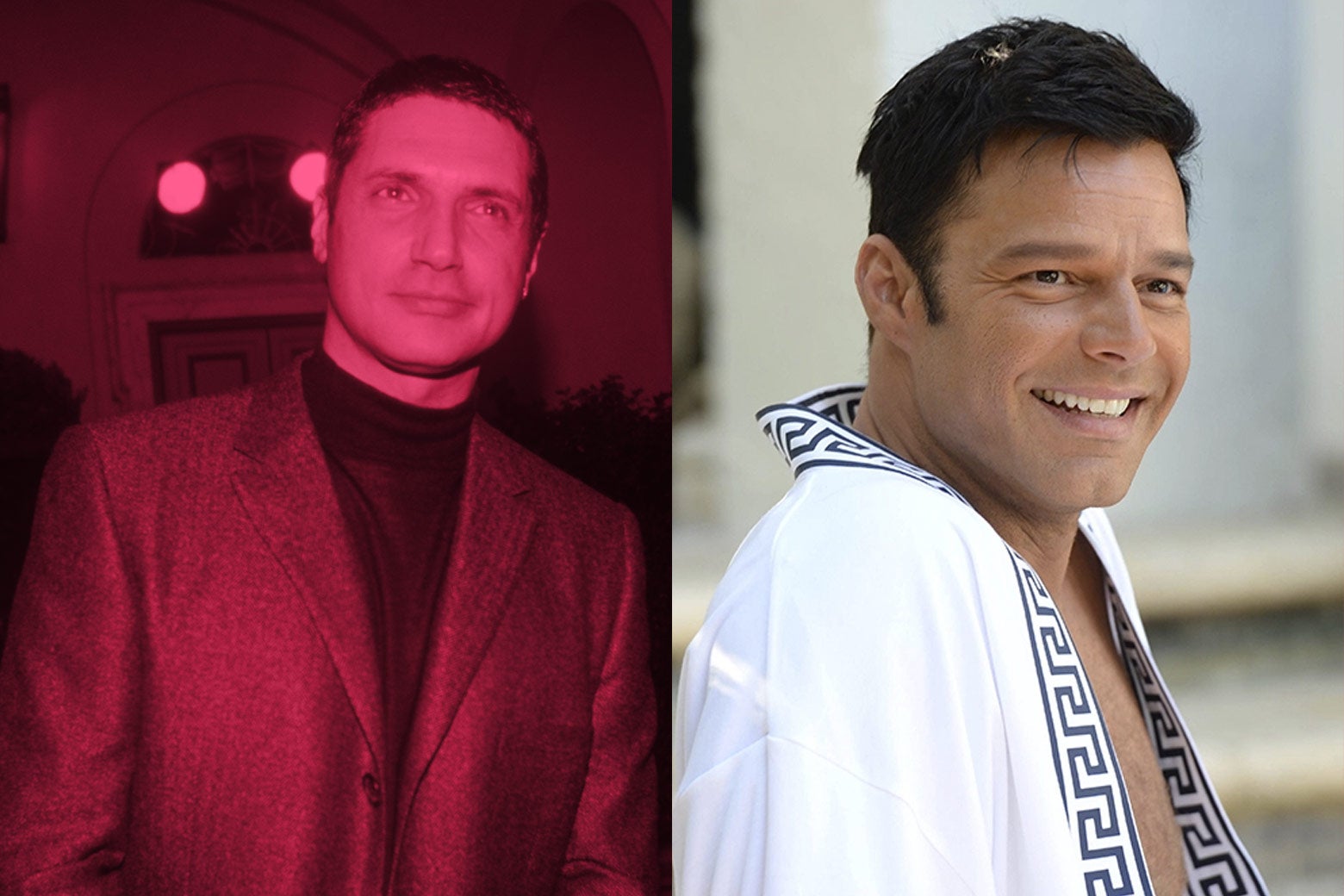 This opening sequence presents an accurate representation of the shooting. As shown in the series, Versace lived in the lavish Mediterranean-style mansion known as the Villa Casa Casuarina on Ocean Drive in the heart of Miami's fashionable, party-hearty South Beach. At 8:45 a.m. on July 15, 1997, Miami police received a 911 call. Carlos Noriega, then a lieutenant with the Miami Beach Police Department and the first officer on the scene, concluded that as Versace "was putting the key in the door lock, he was … shot twice, once in the face, point-blank range, and the other one was behind the left ear in the neck and that was a through-and-through shot," as he told CBS's 48 Hours in May.
However, the accuracy of some of the immediate aftermath is less clear. The dramatization shows Versace's long-term partner, Antonio D'Amico (played by a sympathetic Ricky Martin), chasing Cunanan but returning to cradle the dying designer in his arms. D'Amico disputes this. "The picture of Ricky Martin holding the body in his arms is ridiculous," he said. "Maybe it's the director's poetic license, but that is not how I reacted." According to D'Amico's version of events, "the house had stained glass windows so we couldn't see what had happened from inside, so we had to open the gate. I saw Gianni lying on the steps, with blood around him. At that point, everything went dark. I was pulled away, I didn't see any more."
Lazaro Quintana, a friend of Versace's who heard the shots while in the dining room with D'Amico, supports the latter's account, telling CBS that Antonio "was destroyed." Lazaro pursued Cunanan on foot until the assailant pulled a gun on him, an episode shown in the film. Lazaro also confirmed that, having changed clothes in his pickup truck, Cunanan was indeed able to leave the parking structure where it was parked without anyone noticing, even though the police had pursued him into it.
A subsequent scene where a pawn shop clerk alerts the FBI that Cunanan left his real name and address on a form eight days before the shooting and that the form was sent to the police the next day is also true to life. Clerk Vivian Oliva told the Fort Lauderdale Sun-Sentinel she followed Florida law requiring her to mail a receipt to Miami Beach Police for a gold coin Cunanan pawned.
Surprisingly, the aspect of the shooting that might seem most likely to be dramatic invention turns out to be true: A dead mourning dove (not the white dove shown in the film) was found next to Versace's body, an inadvertent victim of a bullet fragment. The Miami police, Noriega said, took this as a sign that the murder could be contract killing, as the presence of a dead bird is a known mafia signature.
Prior contact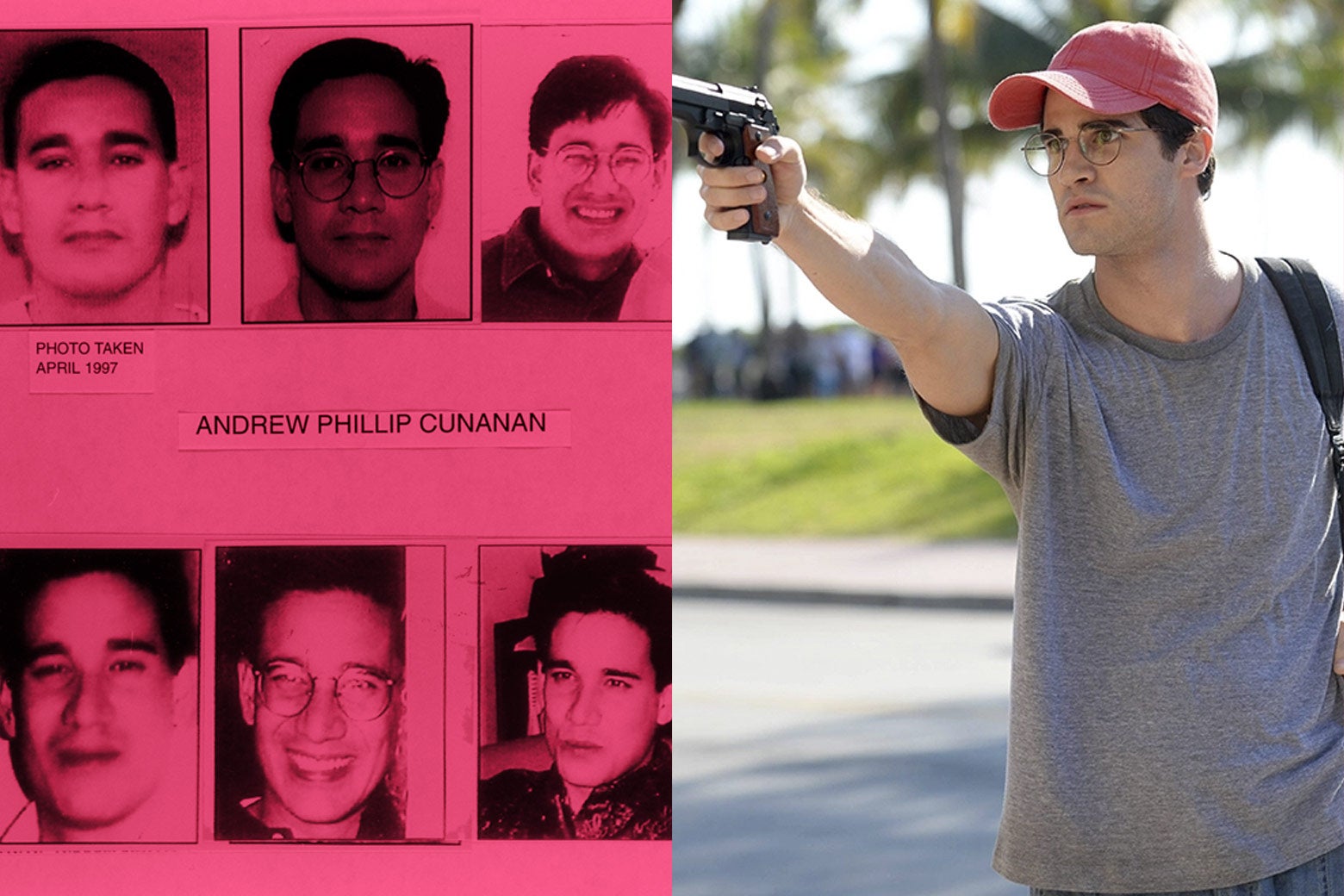 One bone of contention during the investigation was whether Versace had ever met his killer before. The show asserts that Cunanan, armed with nothing but nerdy good looks and a con man's plausible manner—made more plausible by the casting of Darren Criss, Glee's chief Dalton Warbler, playing against type as a baddie—managed to insinuate himself into a conversation with the designer at a San Francisco gay club in 1990. According to Orth, "that night, October 21, an eyewitness recalls, Cunanan was smugly pleased that Versace seemed to recognize him. 'I know you,' Versace said, wagging a finger in the then 21-year-old's direction. 'Lago di Como, no?' And Cunanan replied, 'Thank you for remembering, Signor Versace.' "
Although D'Amico declared that Cunanan and Versace "never knew each other … so much has been fictionalized," FBI agents told Time in 2001 that the two probably did meet in San Francisco, although there is no record of Cunanan ever being in Lake Como, and the likelihood of their having met at the Italian resort, or indeed anywhere besides this brief encounter in the club, is remote. Therefore, the show's suggestion that Versace invited Cunanan to the San Francisco Opera to see the production for which he had designed the costumes and that the two shared some post-performance champagne is probably invented.
Cunanan's background

During this champagne tête-à-tête, the series shows Cunanan telling Versace about his background, and Cunanan is about as truthful as the viewer might suspect given that he's already been revealed to be an inveterate liar. (He tells his sister Versace approached him at the club when we've seen the exact opposite and also says the designer makes "clothes for sluts" while expressing nothing but fawning admiration to the designer.) Cunanan tells Versace that he grew up on his father's pineapple plantation in the Philippines and that his father found time to moonlight as Imelda Marcos' private pilot. (Though his father was born in the Philippines, in real life Cunanan grew up in Southern California.) He also claims to be half-Jewish. (In reality his mother was not Jewish but Catholic, with her family having immigrated from Italy.) And he says he used to ride around in his father's Rolls-Royce, until his father ran off with a plantation worker. (In fact, his father eschewed pineapples for stockbroking until in 1988 he was accused of embezzling more than $100,000, at which point he left his wife and children.) Finally, he claims to have received "the best education" (he went to private school in La Jolla and spent two years at U.C.–San Diego) and to be writing a novel about his family's experiences in the Philippines. (This last part was actually true.)
Enter Donatella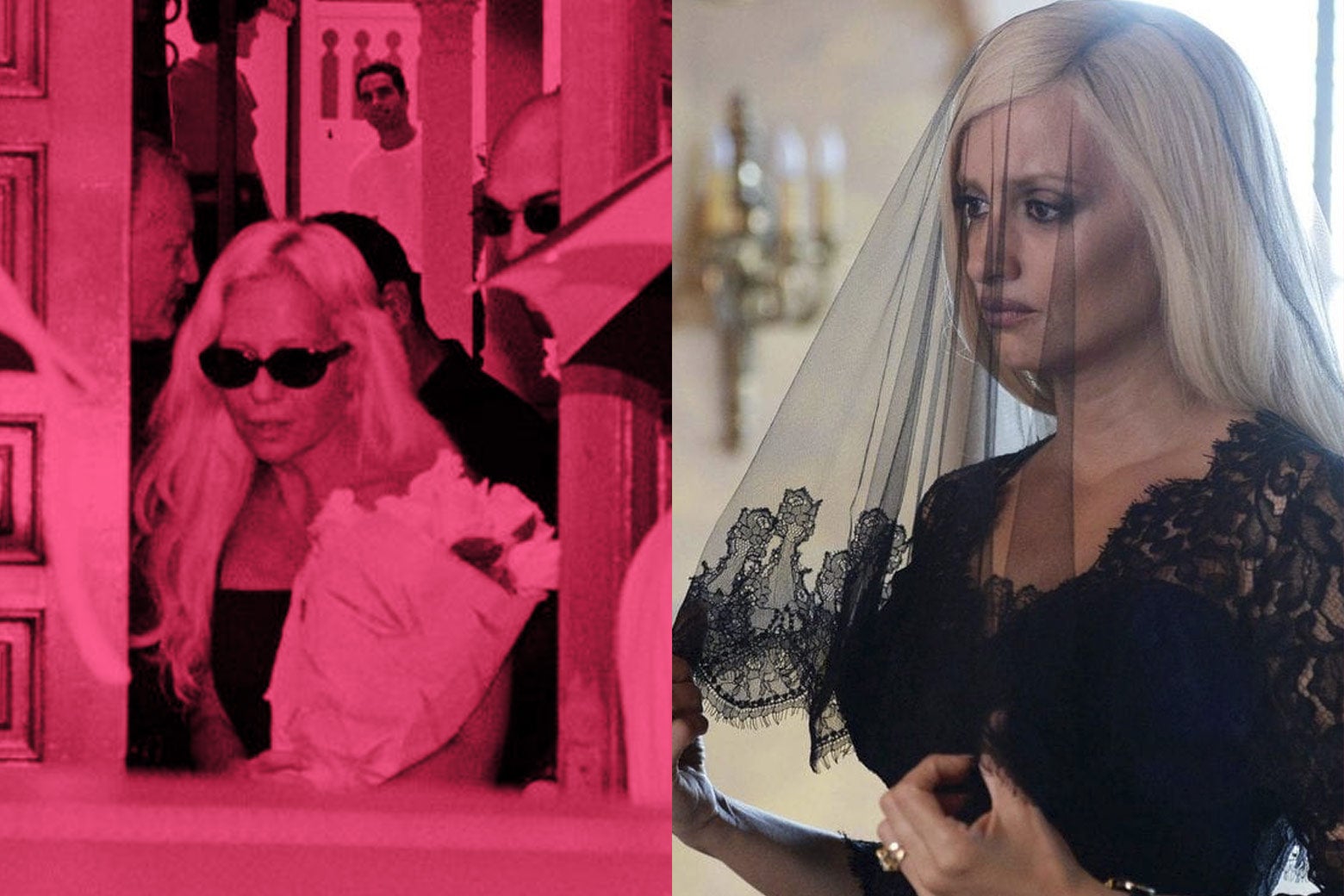 The show suggests that, grief-stricken though she may have been, Versace's sister and muse, Donatella (Penélope Cruz), wasted no time taking the reins of the business, then valued at $2 billion. One scene shows her meeting with her brother, Santo, and various financial advisers immediately after the murder to declare that, in light of recent events, she wants an imminent initial public offering canceled to avoid intrusive questions from "strangers."
Gianni Versace had indeed, as the show suggests, engaged Morgan Stanley to prepare the IPO, but, according to Deborah Ball's House of Versace, it was Santo, not Donatella, who discouraged the idea, since he realized investors would be reluctant to put money in until they were reassured the house could survive without its founder. The offering still hasn't happened.
More convincing is Donatella's frostiness toward D'Amico, especially after she realizes he has been speaking candidly to the police about engaging actors and models for threesomes, declaring, "I won't allow that nobody to kill my brother twice." When asked by the New York Times in 1999 about her relationship with her brother's companion, the real Donatella said, "my relationship with Antonio is exactly as it was when Gianni was alive. I respected him as the boyfriend of my brother, but I never liked him as a person."
Finally, one aspect of the show's depiction of Donatella is patently false: There's no way the Calabrian-born designer would share Cruz's thick Spanish accent.