Last week's opener to FX's American Crime Story: The Assassination of Gianni Versace quickly settled the whodunnit question: The perp was Andrew Cunanan (Darren Criss), an inveterate liar and homicidal psychopath who, deeply embarrassed by his own mundane suburban Southern California background, never passed up a chance to invent one more suitably reminiscent of a Ralph Lauren ad.
This second episode delves into Cunanan's motives and the idea the FBI's manhunt dropped the ball so that, despite already being on the Bureau's 10 Most Wanted List for four previous murders, Cunanan was able to roam freely around Miami's South Beach for weeks before the Versace attack.
It also becomes even clearer in the second episode that, rather than unfolding the story in a conventionally linear fashion, writer Tom Rob Smith is going to take a more winding approach, moving backwards and forwards in time and going over events we have already seen, only from different angles or with more information. If the first episode suggested that this was going to be a story filled with as many gorgeous surfaces as a Versace collection, we now see that each episode will rub away at that surface to incrementally reveal the rot beneath. But does the seedier second episode stick as closely to the facts as the premiere? We break it all down below.
Versace's diagnosis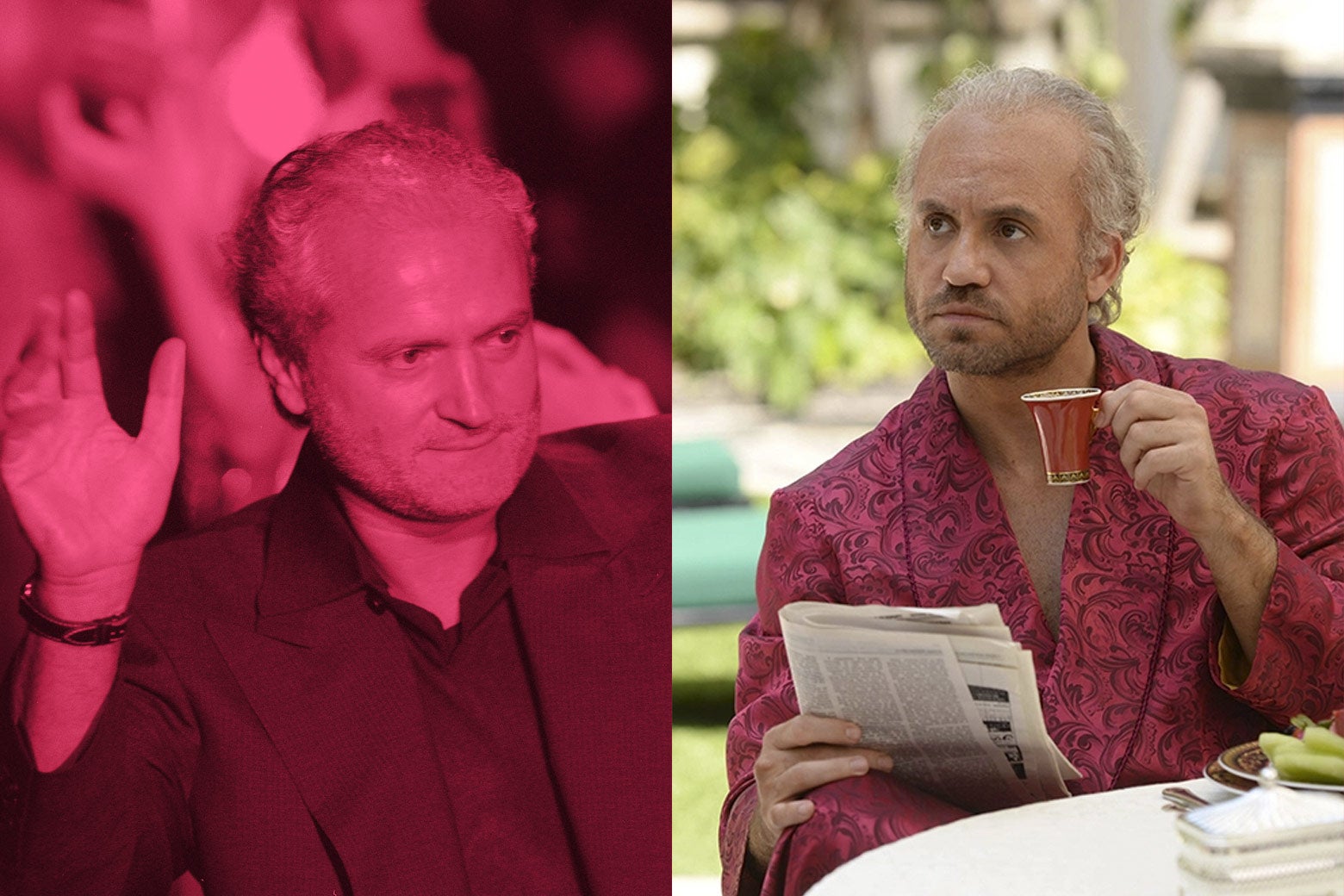 The episode begins in March 1994, three years before the assassination, with a sickly and exhausted Versace (Édgar Ramírez) being diagnosed as HIV positive. According to Paul Scrimshaw, a detective with the Miami Police Department, this was true, although the Versace family denied it vehemently, fearful the news would drive down the stock price of the design firm's upcoming initial public offering. "I had to know whether Gianni Versace was HIV-positive or not, and I was able to find out from autopsy results that he had tested positive for HIV," Scrimshaw told author Maureen Orth, whose Vulgar Favors served as the source material for the show.
By the end of 1995, Versace could barely walk a block. However, rather than admit the truth, he issued a statement that he was receiving chemotherapy for a "rare, inner-ear cancer." As a result of his illness, the IPO was shelved, only to be revived six months before the murder when the designer's health improved thanks to the new retroviral drugs that were available to those with deep pockets and/or deep connections.
The Normandy Plaza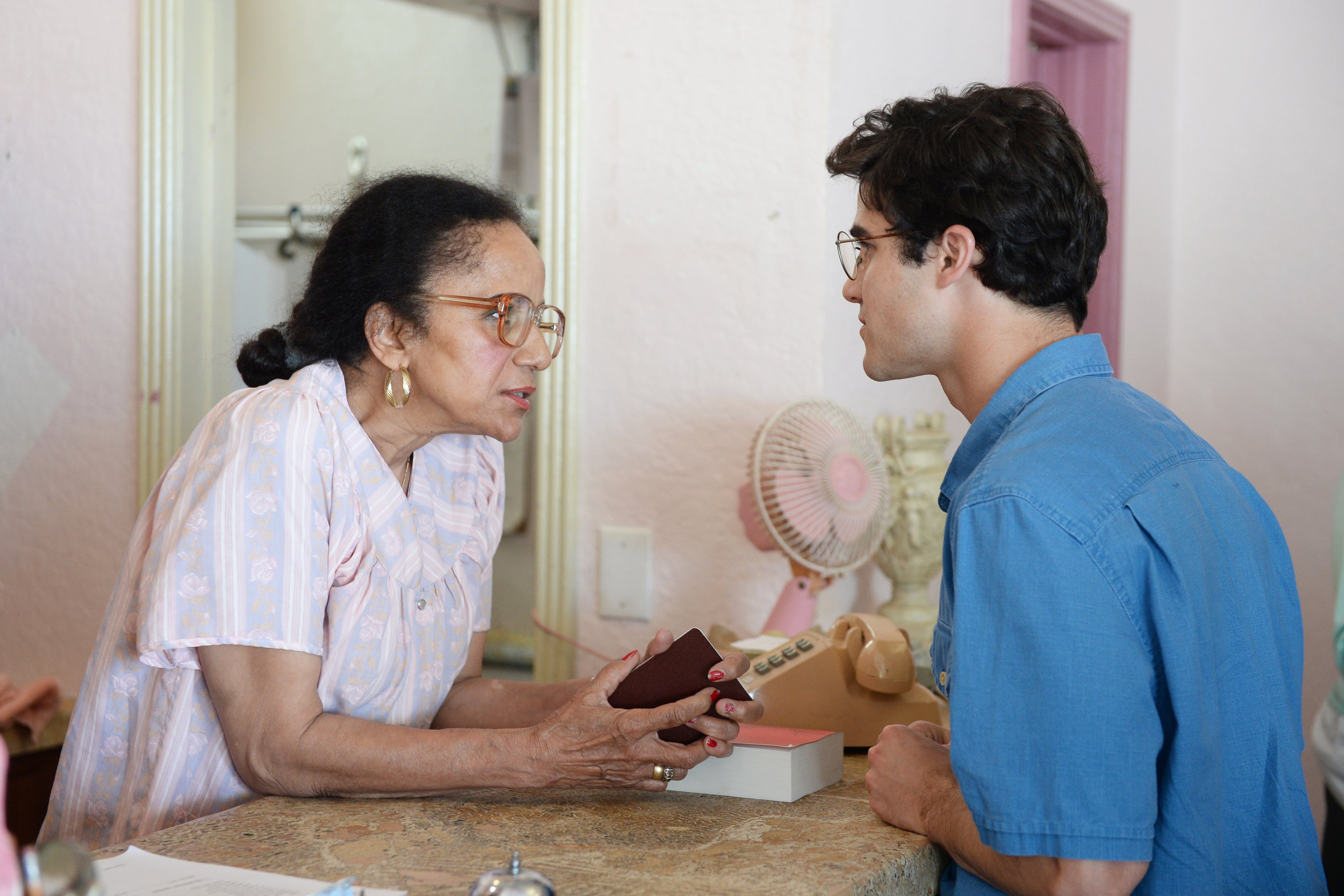 The action shifts forward to May 1997, two months before the killing. After stealing some license plates in a Wal-Mart parking lot and attaching them to his red pickup truck, Cunanan arrives in Miami, where he checks into a fleabag hotel called the Normandy Plaza.
The Normandy Plaza was a real place and Cunanan did stay there for, hotel employees said, about two months. The employees also recalled Cunanan registered using the alias Andy DaSilva, although in the program he produces a French passport in the name of one Kurt DeMarrs, spinning the manager a tale of being born in Nice and a childhood spent swimming off Saint-Jean-Cap-Ferrat (the French passport story is borne out by the Washington Post). "He was a very good guest," the Normandy Plaza's actual manager, Miriam Hernandez, told CNN. "You felt good with him. He spoke sweetly. I was never afraid." In the show, Cunanan charms the manager into giving him an ocean-view room at a reduced rate. Hernandez actually did this.
"Ronnie"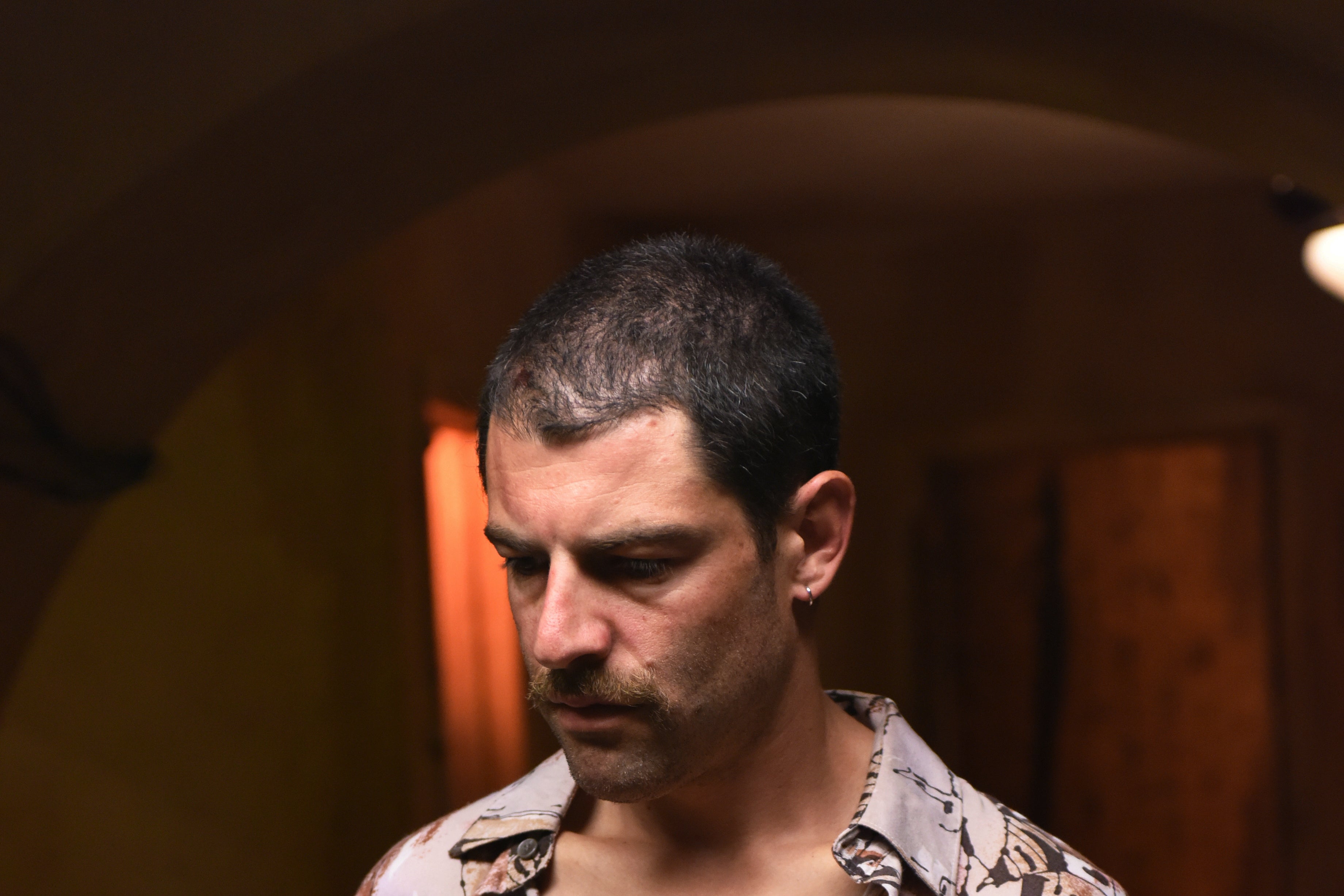 Other guests remembered Cunanan as keeping a low-profile and never speaking, while the hotel staff said that he was always alone and rarely permitted housekeepers into his room. The show depicts the latter but also has him hanging out with a fellow guest, an HIV-positive retired florist and (the show alleges) former hustler named Ronnie (Max Greenfield).
The two strike up a—purely transactional as far as Cunanan is concerned—friendship, smoking crack together (Orth confirms Cunanan used the drug) and sharing their stories, although Cunanan's are, of course, largely fabricated.
There was in fact a hotel resident named Ronnie Holston, a retired florist. But according to the Post, Holston lived for a year at the Normandy Plaza with a girlfriend, a waitress at a nearby fast-food restaurant.
Moreover, the real Ronnie told CNN that he only spoke to Cunanan once, inquiring, on noticing the red pickup's South Carolina plates, where the young man was from.
But far from striking up a friendship, Cunanan "just wouldn't say anything," Holston recalled. It seems likely Ronnie is a composite character based on the sex workers, addicts, and drifters Cunanan would have encountered in North Beach.
Cunanan's proclivities
In the episode, Cunanan's sugar-daddy beach safari is successful and he is taken to a plush hotel room. After his conquest says, "I can be submissive," Cunanan throws him down on the bed and uses duct tape to fashion an ersatz gimp mask without airholes. Following a brief interim in which Criss treats us to a dance while the bound man nearly suffocates, Cunanan finally relents and stabs a hole in the mask.
The main source for Cunanan's sadistic proclivities is Orth, who recounts the murderer's former roommate telling her that Cunanan "had such extreme taste in sex—S&M … It was way past normal … He was a dominator." The police who searched Cunanan's San Diego apartment found clamps, harnesses, and assorted other S&M gear, plus interspecies sex videos. And, of course, there was a strong sadistic element to his previous murders. So while the dancing may be a fillip, the depiction of Cunanan as liking violent sex seems rooted in reality.
The FBI bungles?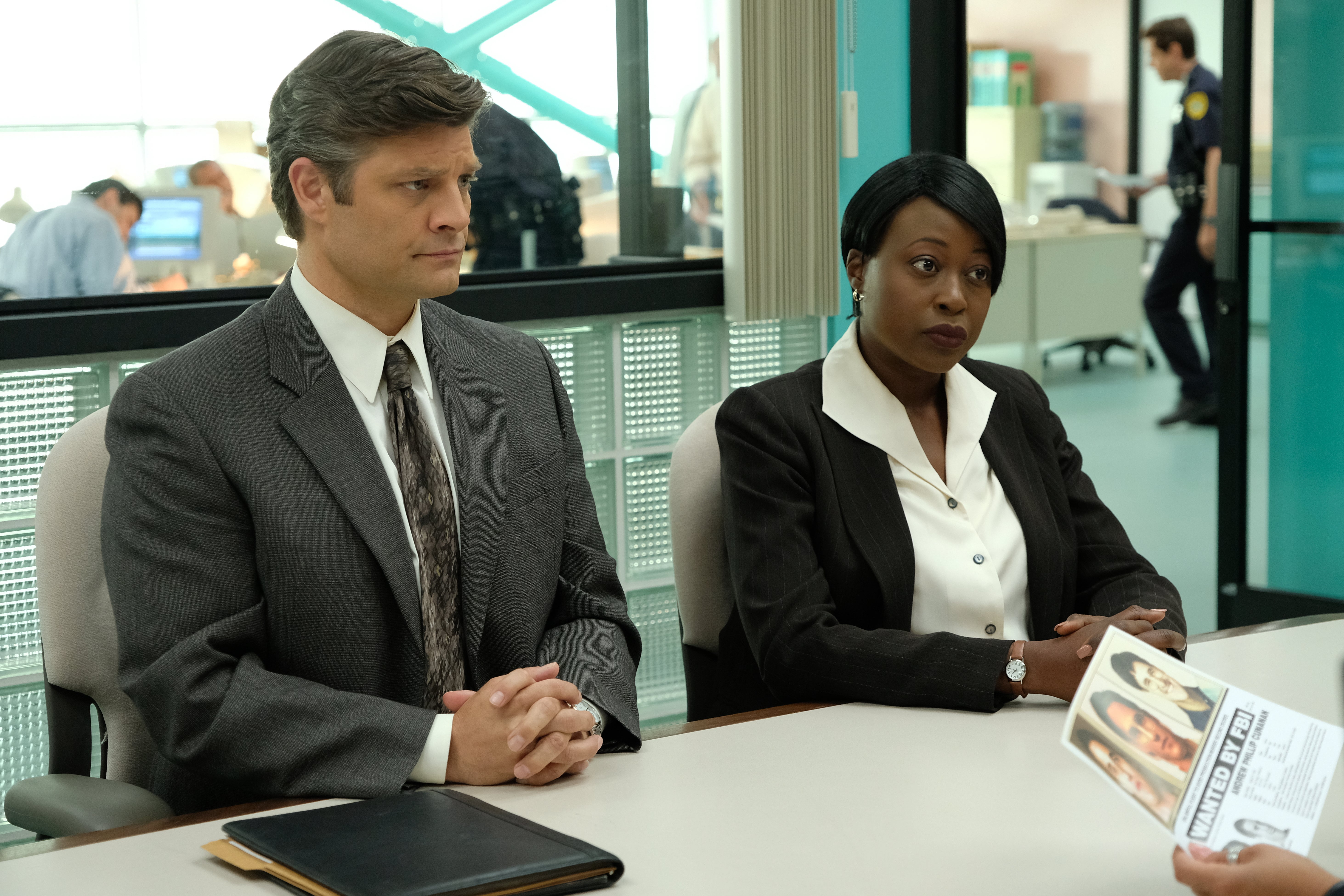 The drama suggests that the FBI's unwillingness to work with the local police undermined the effectiveness for the search for Cunanan. When a Miami police officer suggests putting up more flyers with Cunanan's picture in gay bars around town, she is told it's a low priority because the kind of clubs Cunanan's wealthy prey frequent are in Ft. Lauderdale and at any rate, the Cunanan case is being featured on programs like America's Most Wanted so flyers aren't required.
There is some truth to this account. Although the Bureau promised to send 1,500 flyers to the Ft. Lauderdale Gay and Lesbian Community Center, they didn't arrive until the day after the crime. As it happened, Cunanan did go to Twist, an upscale South Beach gay bar near Versace's villa, and had the flyers been up, someone might have recognized him there. In fact, according to Orth, one of the film's most unlikely scenes —where Cunanan responds to a fellow bar patron's inquiry "what do you do?" by responding "I'm a serial killer"—actually happened.
Another unlikely-but-true moment is when a sandwich shop employee recognizes Cunanan from America's Most Wanted, slips away, and phones the police. But by the time they turn up five minutes later, Cunanan has slipped out the door. When the real sandwich maker, G. Kenneth Brown, learned Cunanan was a suspect in the Versace murder, he "wanted to throw up," he told Time in 2001. "I was thinking, If only they had caught him, Versace would still be alive."