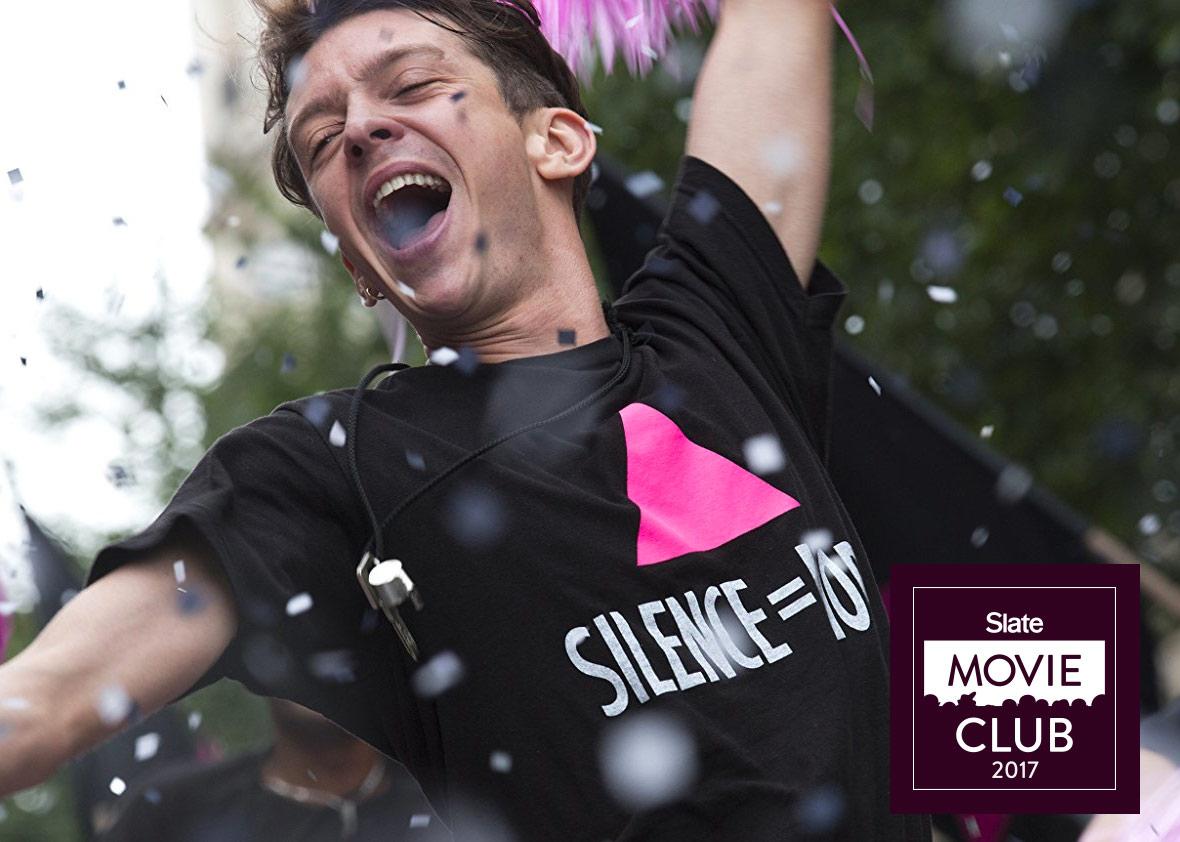 Dear Comrades,
I'm finishing this after midnight on New Year's Eve, so the released-in-2017 slate of films we've been discussing has just officially started to crumble into dust "Ozymandias"-style, soon to be scattered by the winds of history as the equally ephemeral 2018 pantheon looms into view. Still, with a little spackling and good faith I think I can hold our belief in this year's illusory cohesion together long enough to get in a few more points. Today marks the hump day of Movie Club, that point when, if all goes well, we may start to veer off the trail a bit, not just debating the high-profile, prestigious, or commercially successful movies of the year but giving our own individualized props to the misfits, the weirdos, the flops, even the dogs. What with The Book of Henry, The Snowman, the recent Netflix-only release Bright, and the musical P.T. Barnum biopic The Greatest Showman, I feel like this was a year in which I was constantly hearing people swear up and down they had just lived through what had to be the year's worst movie. Amy, I hear you saw Showman over the holiday break and … cried? Can you fill us in on this turn of events, preferably in a Jenny Lind–style coloratura soprano?
I could go on about the year in bad movies (I Love You, Daddy and Wonder Wheel, for example, which exist on their own separate inferno level of 2017 metabadness). But because this is the first post of this year's Club I've written in 2018, let me start on an optimistic, nay, exalted note with a brief aria in praise of one of my great loves of the year, Robin Campillo's BPM (Beats Per Minute), which Mark mentioned briefly in the context of the year in LGBTQ movies. This sprawling ensemble drama chronicles a few months in the life of a fractious but high-functioning chapter of ACT UP demonstrators in Paris in the early '90s. Mark and Kameron's exchange in our last round about the lack of explicit gay sex scenes in Call Me by Your Name, and what that "omission" (or, as Mark more precisely identifies it, deliberate aesthetic choice) has meant to different segments of the film's queer audience, brought to mind BPM, a brainy but also wrenchingly heartfelt film whose story in part revolves around those very questions: how much to show, to whom, and for what purpose. One faction of the group, including the more experienced activists who serve as its liaisons with the French government and leading research scientists, encourages a subdued and mournful mood in the group's public actions to draw attention to the AIDS pandemic: candlelight vigils, "Silence = Death" posters, public die-ins. At the same time, a slightly younger, more flamboyantly out contingent—which includes the movie's main character, an HIV-positive radical played to soul-searing perfection by Nahuel Pérez Biscayart—wants to stage public kiss-ins, lead raunchy cheers at rallies with pink pompoms, and sheath the city's Luxor Obelisk in a giant condom.
The push-pull dialectic between order and chaos, outreach and outrage, good taste and good old-fashioned horniness, isn't a bug but a feature of what makes this activist cell so successful. The heated arguments about tactics and strategy at their once-weekly meetings are never satirized as divisive internecine squabbling; they're treated as a part of the creative struggle of building a collective movement. I was blown away by the seriousness with which Campillo's film, in part based on his and his co-writer's own experiences in ACT UP, took the day-to-day process of community organizing. But lest this make BPM sound like a dry procedural manual for would-be change-makers, let me note that the movie also throbs with ecstatically filmed nightclub dance sequences and one of the hottest sex scenes of the year, between Pérez Biscayart's Sean and Arnaud Valois as a newcomer to the group who becomes his lover and, as he grows sicker, his caregiver.
BPM's on-screen sex was a little more explicit than that in Call Me by Your Name (though not, as I remember, much more graphic than what we see in Andrew Haigh's 2011 gay romance Weekend.) The movie's real courage, though—and the place where it requires courage from its viewers—is its unflinching portrait of what it was like to live with HIV in an era when treatment for the disease had no successful protocol, little government funding, and little recognition or support outside the gay community. There's a moment about three-quarters of the way through BPM—this crucial shot's placement in the narrative, neither too early nor too late, is another mark of this film's exacting delicacy—when we get a glimpse into the dream world of Sean, a passionate lover of both life in general and his new boyfriend in particular, who's unrelievedly furious at the prospect of dying this far before his time. I won't spoil what the image is that he dreams or what role it plays in the context of the story, but I was grateful in that moment to be watching at home, because I had to put the screener on pause for a full five minutes to sob. BPM, which won the Grand Prix at Cannes, will be opening wide across the U.S. over the first few months of this year. Because, aggravatingly, it didn't make the short list of titles to be considered for the foreign-language Oscar, I hope people will take the trouble to find this brave and beautiful film.
There are other underseen favorites of the year I could champion: the video essayist–turned-director Kogonada's contemplative and utterly sui generis feature debut Columbus, a meditation on the meaning of home and family and the power of architecture—yes, architecture—to affect our everyday lives. Or the hermetic Argentinian filmmaker Lucrecia Martel's unflinching Zama, a brutal trip into the heart of darkness of colonial-era South America.
But I'll hand the relay baton over to Mark with this conversational prompt: Was there a movie this year that surprised you by blowing you away, the way Patty Jenkins' Wonder Woman did to me back in March? Was there a genre you thought had delivered its last possible sigh of meaning that somehow reminded you why, like Casey Affleck in a sheet with two eyeholes, it might have some purpose in hanging around a while longer?
Your auld acquaintance,
Dana
---