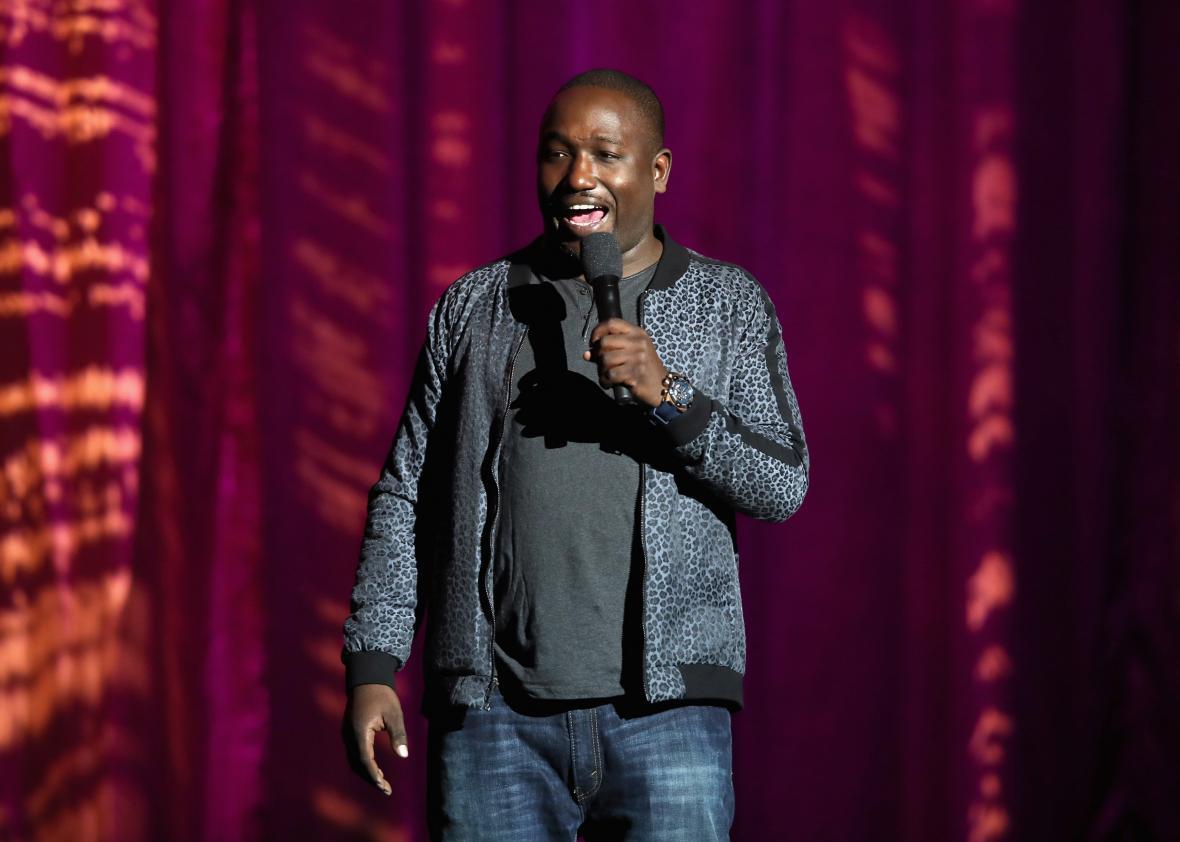 Hannibal Buress, the comedian whose 2014 stand-up routine about Bill Cosby was, in many ways, the opening bell for the current wave of sexual harassment scandals in entertainment, was arrested early Sunday morning in Miami's Wynwood neighborhood, the Miami Herald reports. According to the police report, Buress approached an officer standing on a street corner and asked him to call him an Uber. When the police officer turned him down, Buress reportedly became "angry and belligerent," so much so that the officer followed him into a venue—the neighborhood is hosting events for Art Basel Miami Beach—and brought him outside, having made a judgement that Buress was too intoxicated to remain in the neighborhood (but not, apparently, so intoxicated that the police would help him get a cab). A confrontation reportedly followed, ending with the comedian's arrest. A YouTube video shows Buress, in handcuffs, repeatedly asking the officers why he is being detained; at first, they tell him it's for trespassing:
"You don't have probable cause for anything, and you're looking hella stupid right now," Buress tells the officers before they push him into their squad car. Buress wasn't charged with trespassing, however: By the time he was booked into a jail, his crime had become disorderly intoxication. Buress posted bail just before 6 a.m. local time, marking the occasion by tweeting the following gif:
Buress' next show is at Chicago's Civic Opera House on Dec. 29.
---