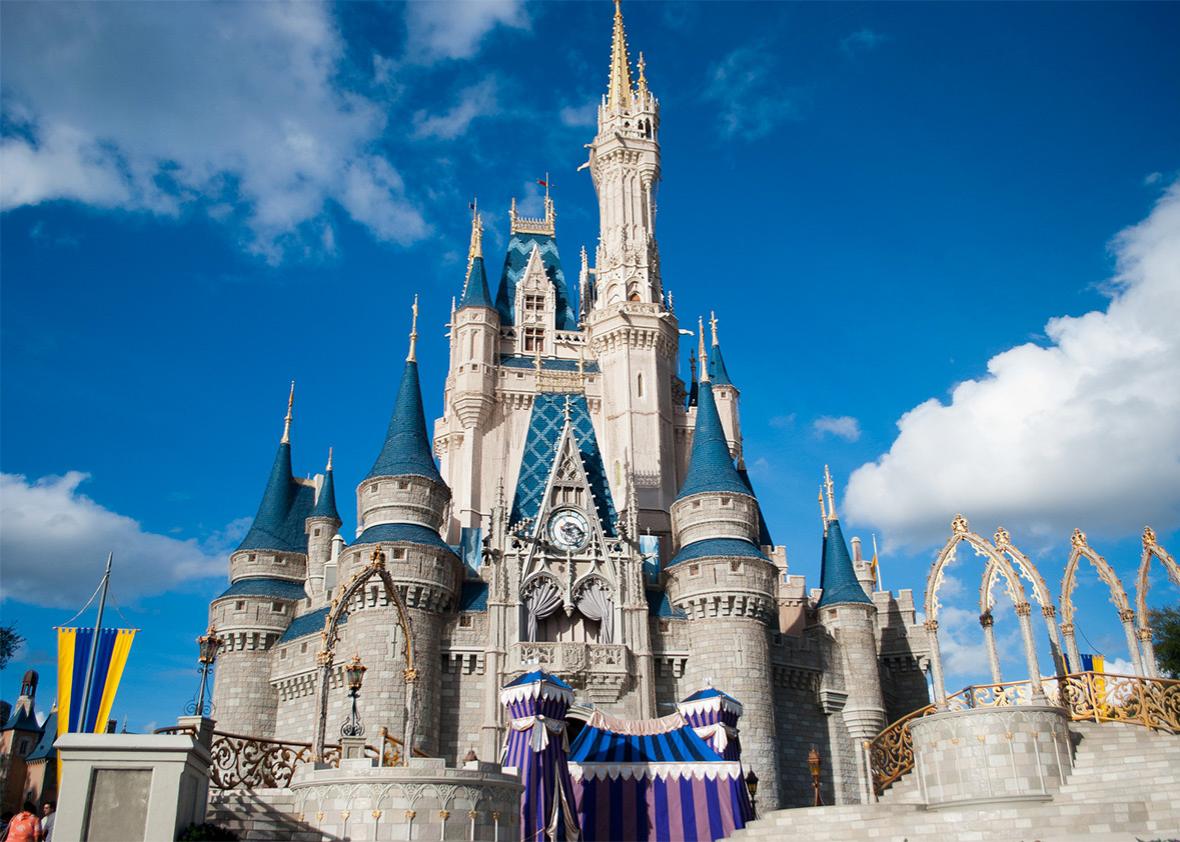 Listen to this episode of Studio 360 by clicking the arrow on the audio player below:
Generations of Americans have grown up with Walt Disney shaping their imaginations. In 1955, Disney mixed up some fairy tales, a few historical facts, and a dream of the future to create an alternate universe. Not just a place for fun but a scale model of a perfect world. "Everything that you could imagine is there," says one young visitor. "It's like living in a fantasy book." And not just for kids; one-third of Walt Disney World's visitors are adults who go without children. Visiting the parks, according to actor Tom Hanks, is like a pilgrimage—the pursuit of happiness turned into a religion.
Futurist Cory Doctorow explains the genius of Disney World, while novelist Carl Hiaasen even hates the water there. Kurt Andersen tours Disneyland with a second-generation "imagineer" whose dead mother inhabits the Haunted Mansion. We'll meet a former Snow White and the man who married Prince Charming—Disney, he says, is "the gayest place on Earth. It's where happy lives."
(Originally aired Oct. 18, 2013.)
Special thanks to Julia Lowrie Henderson, Shannon Geis, Alex Gallafent, Nic Sammond, Steve Watts, Angela Bliss, Todd Heiden, Shannon Swanson, Katie Cooper, Nick White, Marie Fabian, Posey Gruener, Jason Margolis, Chris DeAngelis, Jenelle Pifer, Debi Ghose, Maneesh Agrawala, and Tony DeRose.
Studio 360 plugs: Please remember to like us on our Facebook page and Twitter. Send your emails to incoming@studio360.org.
---