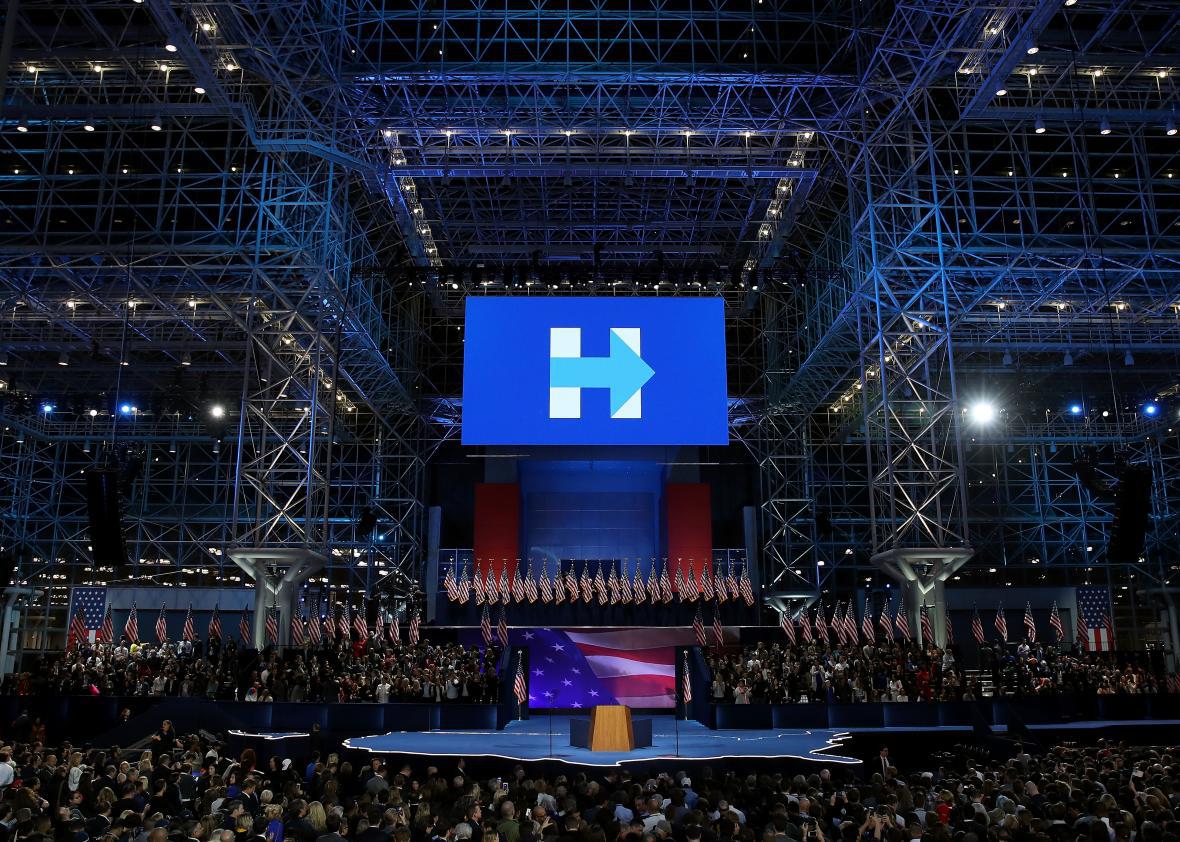 There's a reason why Hillary Clinton chose the Jacob Javits Center in New York City as her election night headquarters a year ago: its glass ceiling. The significance, of course, is to Clinton famously employing the glass-ceiling metaphor for the lack of opportunities for advancement for women in her 2008 concession speech, a reference that continued to be a battle cry throughout her 2016 run.
But this significance wasn't just in selecting the site – it also turns out that a sort of special effect of a glass ceiling breaking would have likely been a part of Clinton's victory speech.
Learn how on the latest episode of Studio 360, where staff producer Schuyler Swensen tells the story of a St. Louis artist (and Clinton supporter), Bunny Burson, who was at the Javitz Center that night. The next day, Burson heard that someone else there at the end of the night had seen this tableaux: a campaign worker emptying the never-deployed confetti from a cannon into bags.
So began Burson's quest where she tracks down the confetti, discovers that it looks like glass, and imagines a way to use it in her art.
How that turned is on this episode of Studio 360, where host Kurt Andersen introduces the segment at 16:45 below. You can also subscribe to the show on Apple podcasts.
---