Pixar has always been known for making children's movies adults can love too, occasionally to the point of giving their youngest viewers more than they are ready to handle. The tear-jerking opening montage of Up is the classic example—a four-minute lesson in the cruelty of time and mortality that is way beyond the emotional reach of many children—but let's not forget the resigned embrace of death in Toy Story 3's furnace scene, Mr. and Mrs. Incredible's aging bodies, or the scene in Ratatouille built around a dish of veal sweetbreads that is unlikely to be in many family's regular meal rotation. Usually, Pixar's more mature themes are presented in such a way that they can be gateways for important conversations between parents and children. But their new Day of the Dead-themed film, Day of the Dead, takes this trend entirely too far. Ris de veau is one thing, but building an entire film around various extremely minimalist preparations of ris de l'homme is so misguided that it's almost a laugh, even if the film's heartwarming central story of a zombie learning to love is classic Pixar territory.
First, the good news. As usual, Pixar's animators have advanced the technology so far that even their own earlier films look like garbage in comparison. (Full disclosure: Disney seems to have lost my invite to their critics' screening, but I was able to obtain a copy of Day of the Dead on iTunes—without the Frozen short that's currently annoying theatrical audiences. Given how realistic it looked on an HDTV, it should be astounding in the theater.) Just look at the astonishing level of detail in the film's first close-up, of a character voiced by Lori Cardille: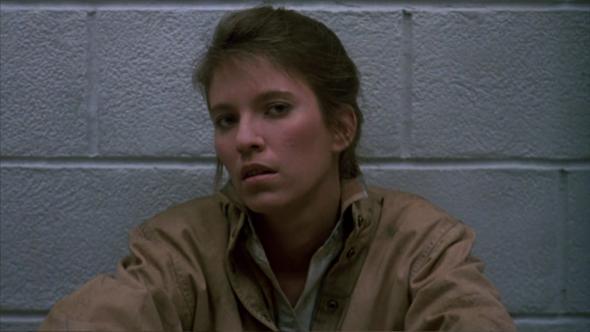 The film almost completely avoids the uncanny valley, at least with the human characters. And that's not an unrepresentative showpiece shot—the same hyper-realistic human skin and hair show up through the entire film. But while Pixar's army of animators, programmers, and technicians are obviously brilliant, they should remember that technological advances matter less than what you do with them. Remember the title shot in the original Toy Story? Here it is: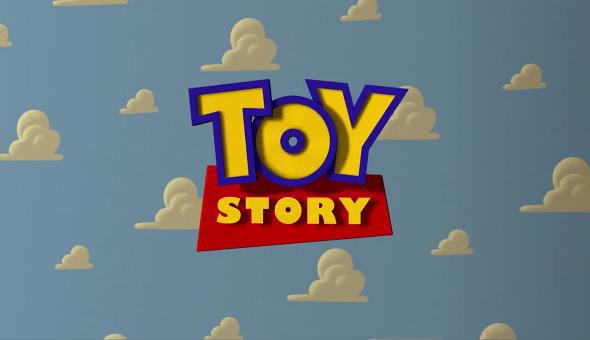 That's clearly not going to win any animation awards: it's a static shot of wallpaper that almost anyone could whip up in Photoshop. But the bright colors, the soothing clouds, and even the off-kilter treatment of the letters themselves all send a welcoming vibe that says "children welcome." Now here's how Pixar's newest director, company newcomer George A. Romero, introduces the title of Day of the Dead: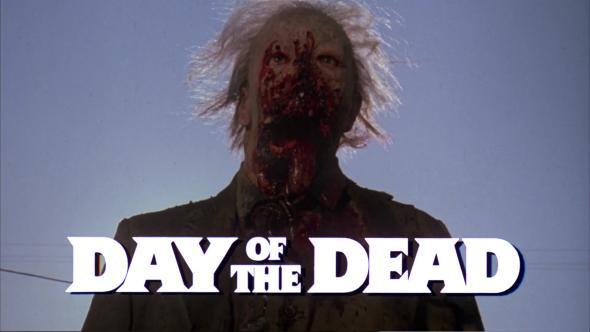 Credit where due: that is an astonishing achievement in animation. The backlighting on the hair alone will be justly celebrated and studied for years to come. And the image makes a certain amount of sense from a marketing perspective: Pixar is chasing the Latin American market by making a film built around the Day of the Dead, that's Catholic country, and it's never too early for parents of all faiths to teach their children about Zechariah 14:12. But parents who aren't prepared to answer their children's questions about exactly what happens to the human tongue in the absence of a complete jawbone or circulating blood may be taken by surprise.
It's also difficult to imagine a big Latin American box office return for a movie that, despite being ostensibly about Mexican cultural traditions, is set in a majority-white underground missile silo in Fort Meyers, Florida. It has to be said, too, that the Day of the Dead's embrace of the Dia de los Muertos—the point of the film, if Pixar's press releases are to be believed—is a little half-assed and opportunistic. There's not a single ofrenda or calaca in sight, and although there are plenty of skeletons—there's an unforgettable shot of sand crabs picking one clean—they're not exactly traditionally decorated. Parents of all cultures should be prepared to correct their children's incorrect assumptions about Dia de los Muertos celebrations that they might pick up from the film, starting with the idea that pan de muerto is made from the putrified flesh of recently-deceased soldiers instead of flour, yeast, and anise seed. Cultural inclusion is important, but so is accuracy! Similarly, children of all ages and cultures can understand and learn from a discussion of scientific ethics, as long as the material is presented sensitively. But this is not "sensitively," Pixar!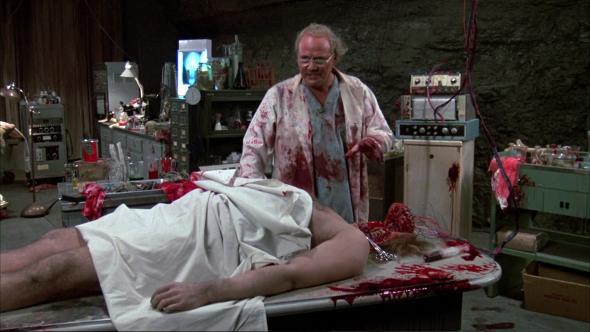 Still, despite all the places where Pixar misses the forest for the trees, there's still plenty here for kids to latch on to. Young Richard Scarry fans will delight in recognizing and identifying the various professions of the film's shambling, rapidly disintegrating corpses, from ballerinas to birthday clowns. Meanwhile, tweens and teenagers can latch on to Sherman Howard's brilliant portrayal of "Bub," a zombie who, like Inside Out's Riley, learns to understand and manage his feelings and emotions over the course of the film: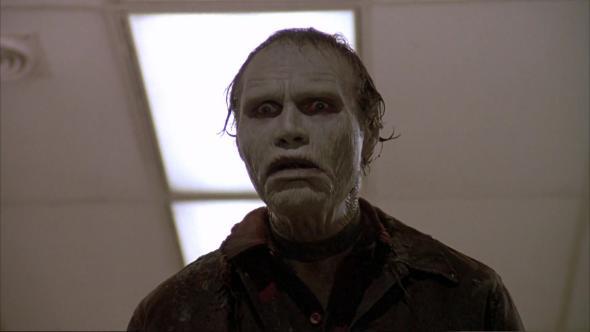 It's true that the animation team didn't do quite as good a job with Bub as they did with the other characters—though he clearly tested well regardless, given how heavily they're featuring him in the film's merchandising—but his transition from mindless human flesh-eater to wiser, more sensitive human flesh-eater is the emotional journey at Day of the Dead's core. Children of all ages will reach for their tissues while watching Bub learn to listen to a Walkman—a scene so good it's ok that it's lifted from Garden State. Similarly, the entire audience at my screening (me) cheered as Bub took his first steps toward a more civilized life: breaking the chains around his neck, learning to fire a gun, and herding a zombie research facility's ranking officer to his gory doom at the hands of Bub's less advanced but equally hungry compatriots. What adult doesn't remember that stage of their adolescence fondly? What child doesn't dream of growing up to accomplish something similar? It's clear that when it counts, Pixar has lost none of its ability to tap into our collective childhoods and craft moving narratives about the time when we, like Bub, must "put away childish things"—there's that Catholic influence again!—and face the world in all its glory and terror. It's just a shame the studio couldn't accomplish that feat with fewer shots of bloated intestines falling loosely from the rotting bodies of corpses that yearn for death but can never die. That stuff feels like it belongs in a different movie!