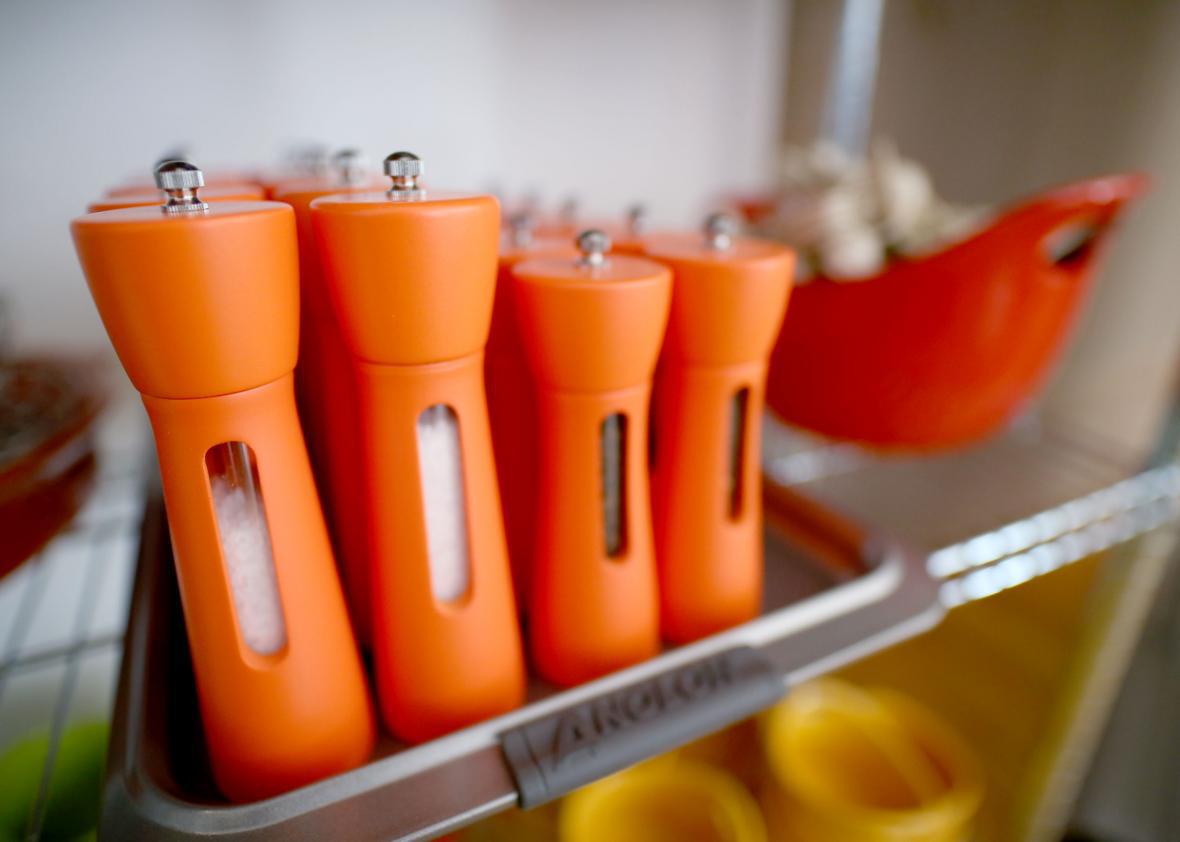 The best part of Cooks Illustrated magazine is the letters section, which runs missives from home cooks who've evolved interesting kitchen hacks after years of practice. On Tuesday night, Twitter user @spindlypete went on a run, dealing out a series of these kinds of advice nuggets, which can only come from hours and hours in a home kitchen. Slate's food lovers took notes, clapped, and cheered; for one golden moment, Twitter was good again.
We 100 percent agree on the garlic. Some of us wonder about the effects of a tbsp of cinnamon on your muffins, but the point is well taken.
Yes, salt it all. I like the J.Q. Dickinson kind. And estratto! You can make that? I shall.
This is an excellent solution for cumin-seed pulverizing. Using the mortar and pestle is such a pain, I sometimes just put the seeds in whole when crushed seeds are called for—an act for which I fear @spindlypete would chastise me roundly.
The other person who uses my kitchen abhors the stinky countertop compost pail so much that I've left the whole idea behind for now. This concept might actually allow me to fire the heap back up! Frozen scraps tell no tales.
True. All that stuff is just green dust cooks had to make do with in the 1950s; I haven't seen dried cilantro in a credible recipe in years.
This one was controversial, but @spindlypete backs it up.
Slate's food people endorse this notion.
There's much more in her thread, but we crave an endless stream of tweets of this kind. Is there an honest-home-cooking-tips corner of Twitter we don't know about? Please inform.
---