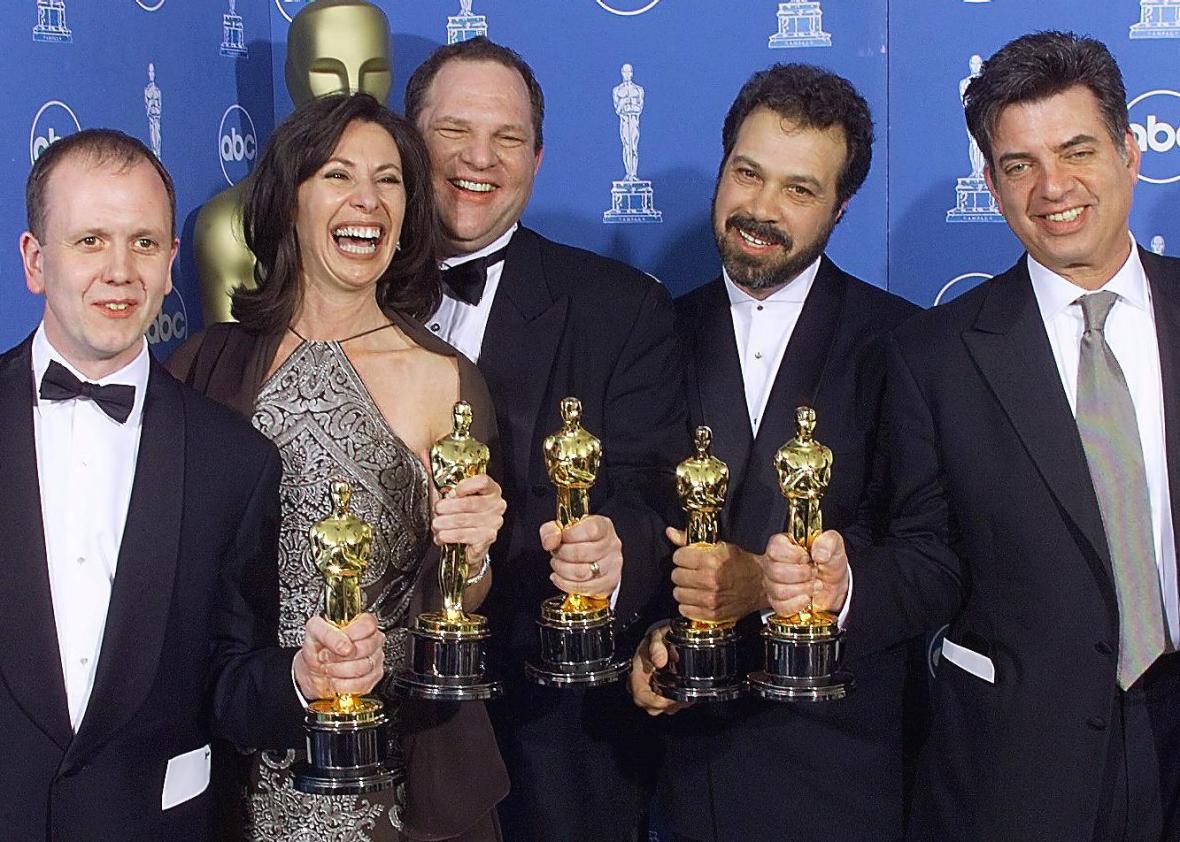 Members of the Academy of Motion Picture Arts and Sciences will soon be required—in theory—to abide by a Code of Conduct, also known as being a decent human being.
The Academy, which has already revoked Harvey Weinstein's lifetime membership, has decided to take further action in the response to the dozens of women accusing the former Academy insider of sexual harassment, assault, and rape. (Weinstein has denied all allegations of nonconsensual sexual contact.)
AMPAS CEO Dawn Hudson sent an email to members explaining the Academy's intention to set standards of behavior for members, saying the Academy has "a role to play in fostering a safe and respectful atmosphere for the professionals who make motion pictures." She assured members that the Academy has "no intention of functioning as an investigative body or moral court," but would be establishing a mechanism for evaluating and expelling members who violate its new rules.
It's slightly ridiculous that grown men and women should even need a set of guidelines to remind them not to assault their fellow colleagues and human beings. Then again, it's becoming increasingly apparent that men like Harvey Weinstein don't know what constitutes normal behavior unless someone spells it out for them. His lawyer Lisa Bloom's original defense was that Weinstein was "an old dinosaur learning new ways," while Weinstein said in his bizarre statement to the New York Times that he "came of age in the '60s and '70s when all the rules about behavior and workplaces were different." (Did the "rules" say it was okay to force oral sex upon women?) It's also not clear a code of conduct would have made any difference when it came to Weinstein. According to the Times, the Weinstein Company had a code of conduct for employees, including "detailed language about sexual harassment," which board member Lance Maerov successfully pushed for after Italian actress Ambra Battilana caught Weinstein's lurid behavior on tape.
Here's a suggested code of conduct for all members of the human race: Don't be a dick.
---