Update, October 18: A representative for Jeffrey Katzenberg has denied that he ever made the statement, which was first reported by Esquire in May of 2004, and issued a statement from Katzenberg: "That Molly Ringwald had to read those words attributed to me and believe I said them is horrifying, mortifying and embarrassing to me. Anyone who knows me now or back then knows I do not use language like that as a matter of course, or tolerate it. Ms. Ringwald, 22 years too late, I am deeply, deeply sorry."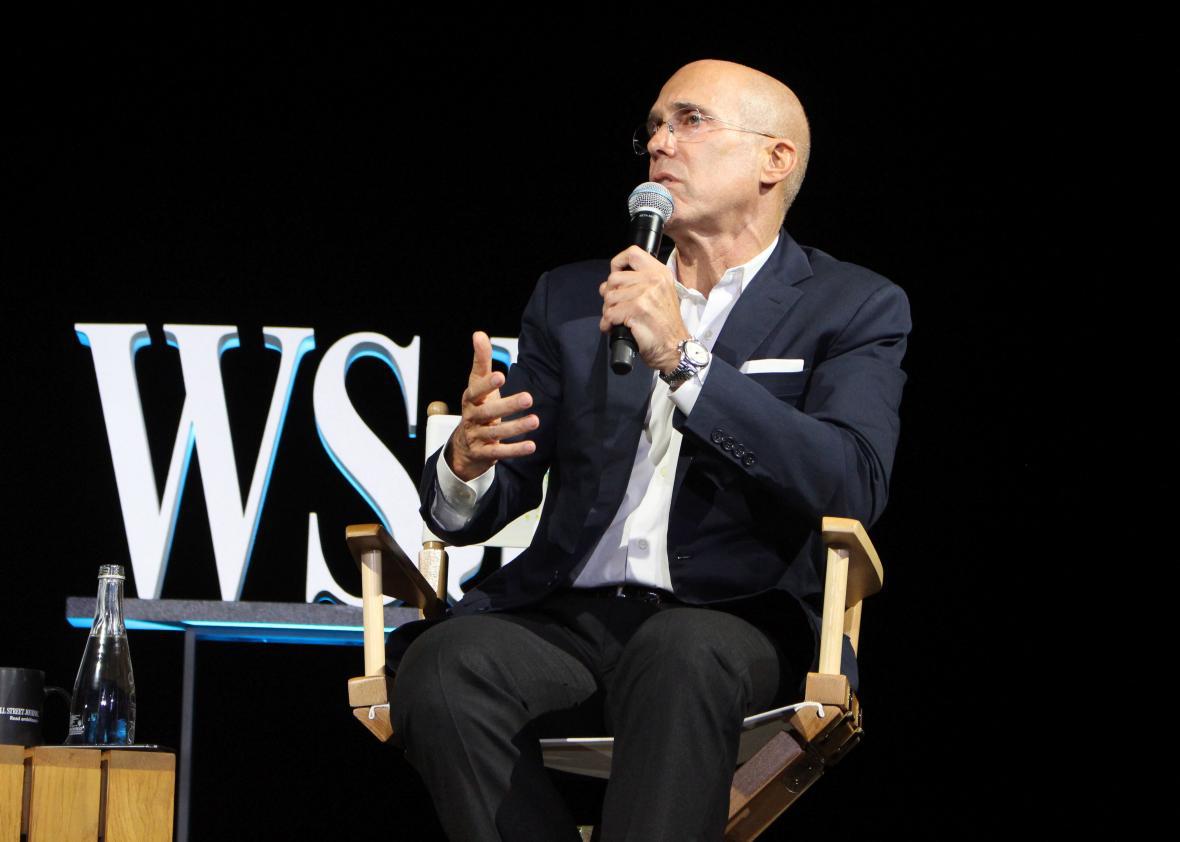 In a New Yorker essay called "All the Other Harveys," Molly Ringwald shares her own experiences of sexual harassment in the movie industry. Her brushes with Harvey Weinstein himself were relatively benign—she witnessed an unplesant exchange between him and a British film crew, and endured having him gut a movie she made with his customary "Harvey Scissorhands" flair. But as with so many other women, the stories of Weinstein's accusers have triggered "a sickening shock of recognition" for Ringwald. She recalls:
When I was thirteen, a fifty-year-old crew member told me that he would teach me to dance, and then proceeded to push against me with an erection. At fourteen, a married film director stuck his tongue in my mouth on set. At a time when I was trying to figure out what it meant to become a sexually viable young woman, at every turn some older guy tried to help speed up the process. And all this went on despite my having very protective parents who did their best to shield me. I shudder to think of what would have happened had I not had them.
Part of what enabled this kind of behaviour to flourish is an endemic culture of Hollywood sexism, which Ringwald exemplifies with this anecdote about an unidentified "head of a major studio" who, after she put her acting career on hold and moved to Paris, was quoted as saying "I wouldn't know [Molly Ringwald] if she sat on my face."
Hmm, who could it be? Fire up the ol' Google machine, and there it is, from a 1995 article in Movieline:
Molly Ringwald paid and still pays for her reign as a pop culture princess. In the play No Time Flat, a Ringwald-like character bearing the initials "MR" loses it and totals her car. The alternative rock group Sponge's song "Molly" eulogizes her, shrouding her in Warholesque glamour: Cigarette stains on your hands, wilted flowers in a vase … Don't ask why, don't ask why … Sixteen candles down the drain, Hollywood honcho Jeffrey Katzenberg has weighed-in on Ringwald's spinout: "I wouldn't know [Molly Ringwald] if she sat on my face."
Yesterday, Katzenberg condemned Weinstein as "a monster," but added that his actions would not have been possible without the actions of other men, whether they protected him directly or otherwise sustained an atmosphere in which women are demeaned and dehumanized. "There is a pack of wolves," he said. Perhaps he should steal a glance in the mirror the next time there's a full moon.